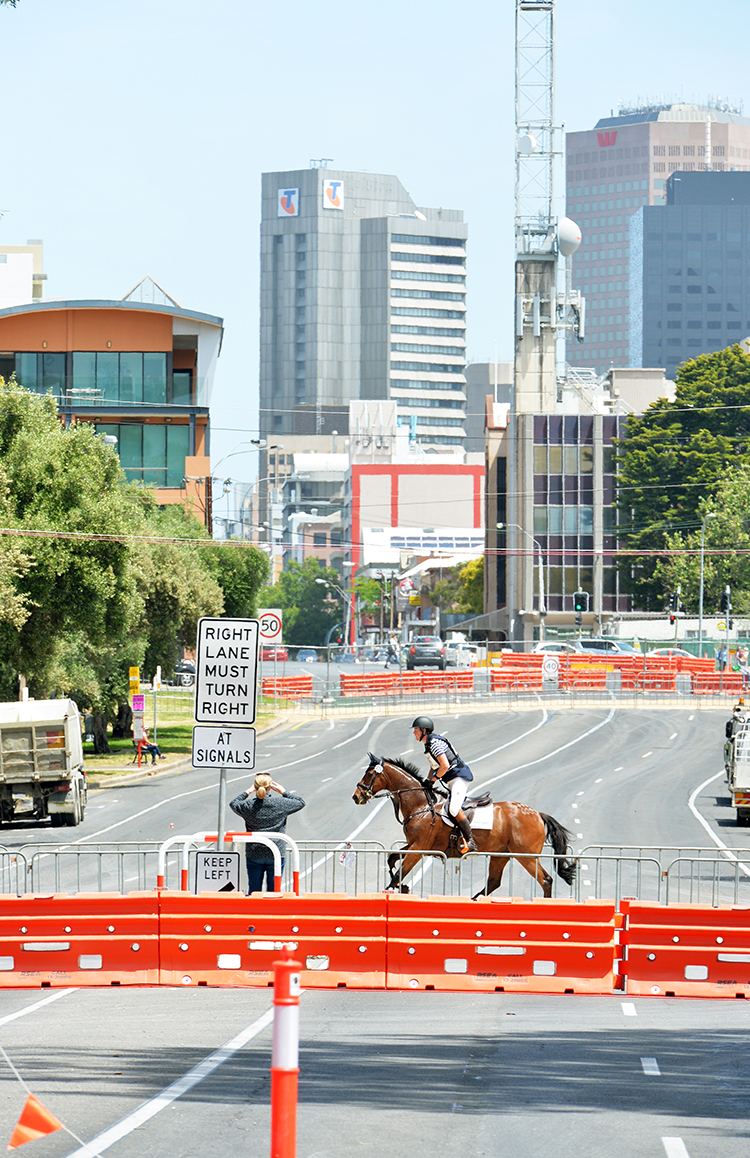 Story by Chris Hector and Photos by Roz Neave and Marcel Berens
Just think for a moment how much smarter than all the other 4-star organizers around the world, the organizers of the Australian International 3 Day Event have to be. Even in an Olympic year, Burghley can rustle up Christopher Burton, Andrew Nicholson, the Prices, Bettina Hoy, Oliver Townend, Caroline Powell, Mark Todd and Kristina Cook to fill their top ten places.
Of that lot, only Ollie Townend made his way to beautiful sun-drenched Adelaide, and even then, it was a pick-up ride in the three-star, not the four-star. Certainly the ten-horse lineup in the four-star proved not only are we critically geographically isolated, but that we just don't have the depth of riders and horses at the top, that the Brits do. In fact, even looking at the three-star entries proves this once again…
So how did Adelaide do it? Well perfect weather in one of the world's most fabulous locations helps – even if this year, a fair-sized hunk of the park had been turned into an industrial wasteland (more Geoffrey Smart than Hans Heysen). You take care of the guests, keep them fed and lubricated and provide some additional entertainment to keep it moving. The truth is, I don't think 80% of the spectators would have been any more entertained if half a dozen of the world's top riders AND their horses, had parachuted from the clouds, to take part (the parachute bit they would have liked better than the eventing action).
The loss of ground did make things a bit more difficult for Mike Etherington-Smith, when it came to designing his track, but he handled the challenge with his usual sangfroid:
"It made it more interesting, that's for sure, it was a challenge, but that's what I get paid to do. We found enough ground, and some more by using some ground that hasn't been used for quite a few years now. The weather has helped because the footing is probably as good as it is ever going to be, because of the wet spring. It caused a few headaches, but that's fine."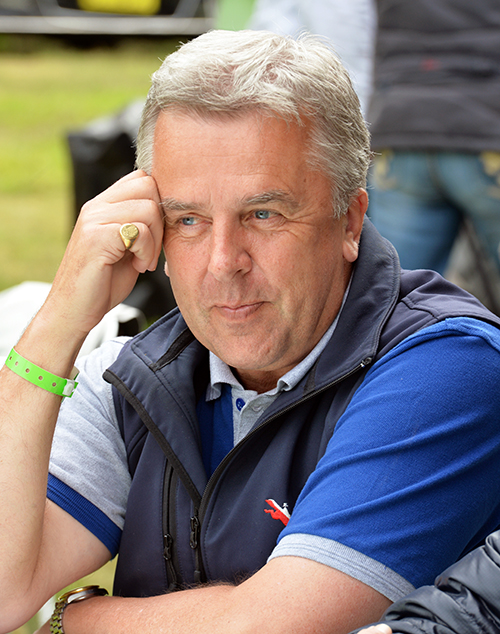 Is it an added worry that you are designing for a set of entries that are perhaps not the best Adelaide four-star is ever going to see…
(Michael is laughing) "That's very diplomatic. You have to be mindful of that, Martin Plewa (TD) and I have had conversations, I have put in a couple of alternatives, that if I had a field of sixty I wouldn't have. With just a small field of ten, you've got to have horses in front of people, and at the same time, make it a meaningful competition. That throws up its own set of issues and thought processes. It's great, some people stepping up to four -star for the first time. If you've got a horse that is fit and ready to run at four-star, then you are going to enter it, aren't you?"
"With small fields, it is hard to know how many will get to the end. I can only offer up a track, it's not a Badminton or a Burghley, but it has it's own personality here because it is not a Badminton or Burghley venue, so it has to be a different style of course. It is still a decent enough track. If they are going to go all the quick routes, then they are going to have done some jumping by the end of it. No question."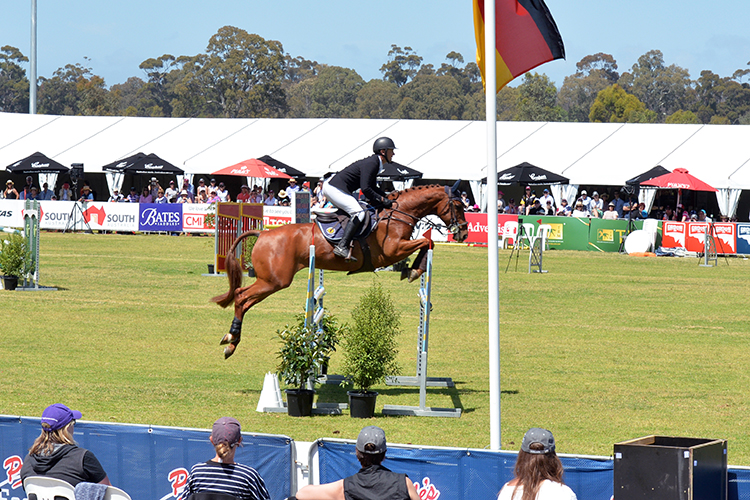 Andrew Cooper and Bradgate Park Dante, showjumped into the lead in the 2**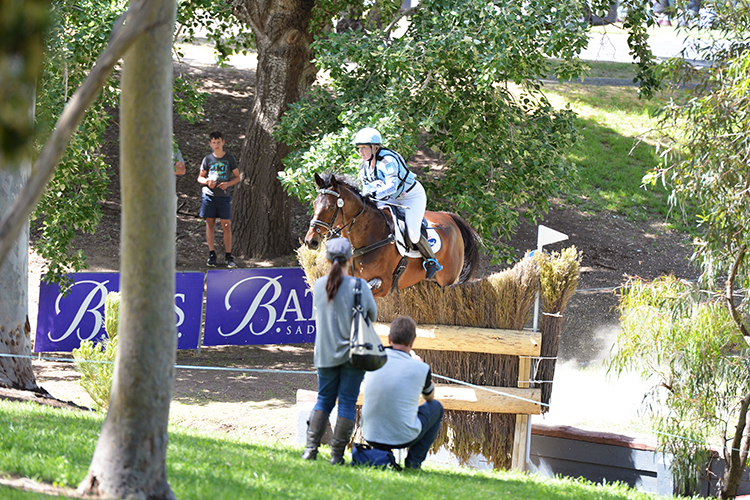 Emily Anker and Glenwood Park Cooper through the Bates Hollow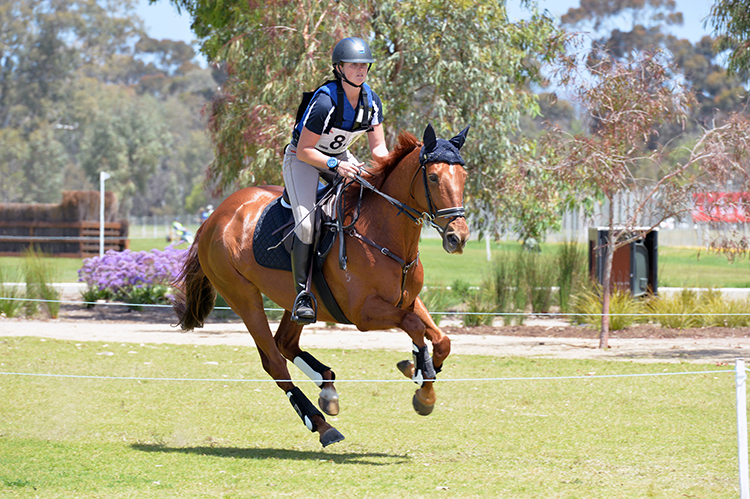 Hazel Shannon and her ex-racehorse galloping to a win in the 4****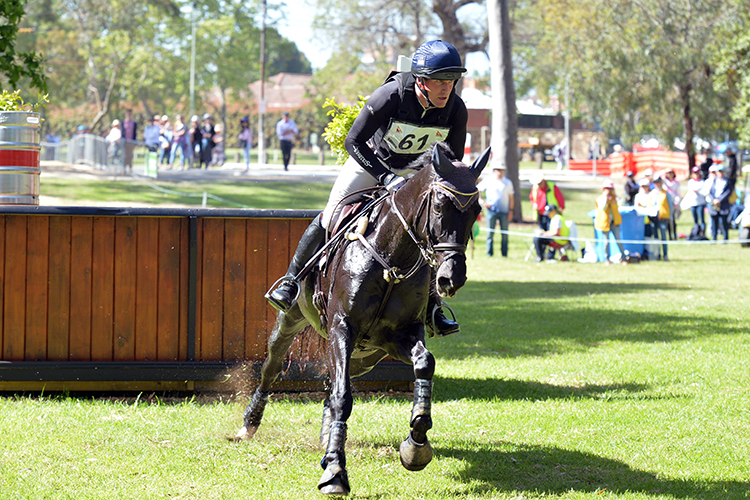 Oliver Townend on his way to victory in the 3***
You were saying earlier that you are not entirely comfortable with a new style of cross country course that keeps the horse turning, turning, all the way…
"We've seen a couple of tracks in the last couple of years like that. One of the things as course designers, we are very mindful of, is the mental effect that courses have on the horses, as well as the physical side of things. This is my personal philosophy and I don't want to be critical of other people's courses, although it will probably come across as that."
"When you've got a big open park course, horses feel confident if they can see where they are going, understand where they are going. If you then start pulling them off those lines, I'm going this way, oh no, I'm going over here now, this way, no that way, that gets horses questioning things when actually what you are trying to do is build confidence. If the horse is feeling good, whoopee doo, I know what I am doing here, they grow with the experience rather than starting to question the experience. It's a style that I have noticed creeping in, and I'm not a fan. It's a balance, you are always trying to manage speed and pace but at the same time we have to manage the mental effect on the horses as well, which I think is very important."
Perhaps the perceptive few amongst you by now will be saying, Hector doth gush too much, and you are right. I am trying to put the most positive spin I can on the action. One of the first people I met in the lift going down to breakfast on the day after the four-star dressage, was one of our most experienced and knowledgeable equestrian observers – 'you know I was just thinking about you, I thought how will Chris write up those four-star tests…' HE was laughing.
How indeed?
Some of the four-star tests left you wondering how the riders expected to control their horses across country, when they had so little influence on them in the 60 by 20. The best were neat and vaguely accurate, and it is reflected in the scores, which ranged from 51.8 to 77.10. There was just one score of 8, for a War Hawk halt, from New Zealand's Helen Christie, although Polly Ann Huntington, thought it worth just a 6.
Just a couple of weeks before Adelaide, I was at Pau four-star, where the winning test – of the 49 that competed – was a 39.5, with five scores under 45, and another 11 under 50. We do still have a major problem with our dressage phase in Australia and pretending we have not, is not going to fix it.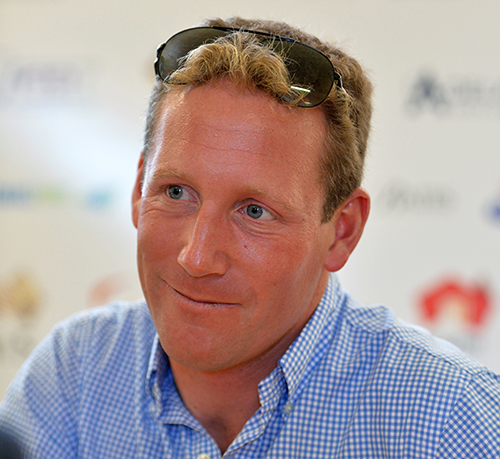 The paucity of talent at the advanced levels was underlined in the Three-Star, where a visiting Pom on a horse he'd sat on three times, won. Oliver Townend was full of praise for the event, "It's unique — I've never ridden in a place like that," well he would say that wouldn't he… But the lad was disarmingly frank about the British scene when we had a chat:
It's too easy, they just pop you on a plane, pop you off, toss you on a pony and you win the class…
"I wish it was that easy, or I wish it felt that easy. I've just enjoyed myself full stop. It's been my first time in Australia. I've been out here with good friends, Tim Boland and his girlfriend, Sophie Adams, and I've just had the most amazing two weeks of my life, it's just fantastic. I've done Sydney, I've come here – it hasn't felt like eventing because normally I've got a lot of pressure, I've put the time in myself, I need to produce a result for owners that back me, or sponsors, or investors. And here I've just come and had a whale of a time and luckily the result has been good at the end of it."
Looking at the British eventing scene, do you think they will give the coaching job to Christopher Bartle?
"I think he will hopefully have a rôle. I'm a big fan of Christopher's, he was my first boss. I think it would be a great opportunity for all involved, especially Christopher to have a second go at trying to manage me." Ollie is laughing wildly – "Hopefully it will last longer than it did the first time, but I was only seventeen then."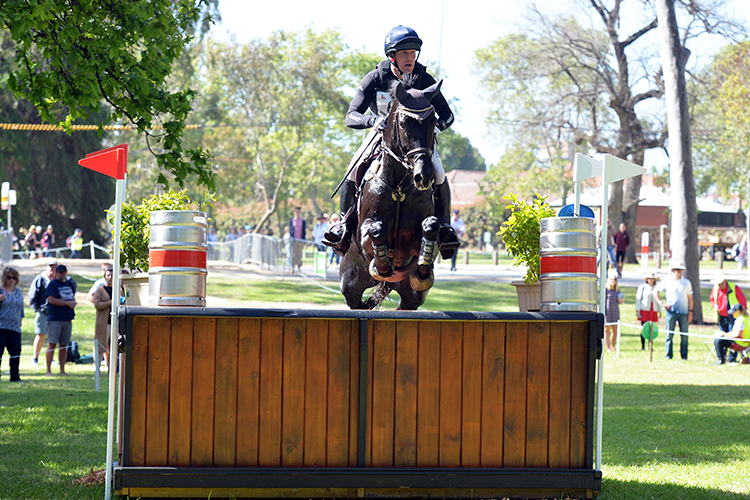 A visitor takes out the 3***, Oliver Townend riding Tim Boland's Napoleon
It is a bit of a puzzle though, we all look at the UK and say well there's the best sport, the best courses, the best owners, the best structure,  wads of money from the lottery, and yet the British team continues to rely on a few increasingly aged riders, with very modest success…
"I don't think it does me any good to tell you my true feelings about the situation, but having said that, you say it's the best structure, it can't possibly be the best structure, because we have all the events, a phenomenal number of horses, a phenomenal amount of riders, and the system hasn't worked for a long time now. I don't really want to get into it now, I think we should be looking to the future. There should have been a clean sweep in 2012, that was a missed opportunity, but there is no point in looking back, let's hope the good guys get the positive feel back and move forwards." (article continues below)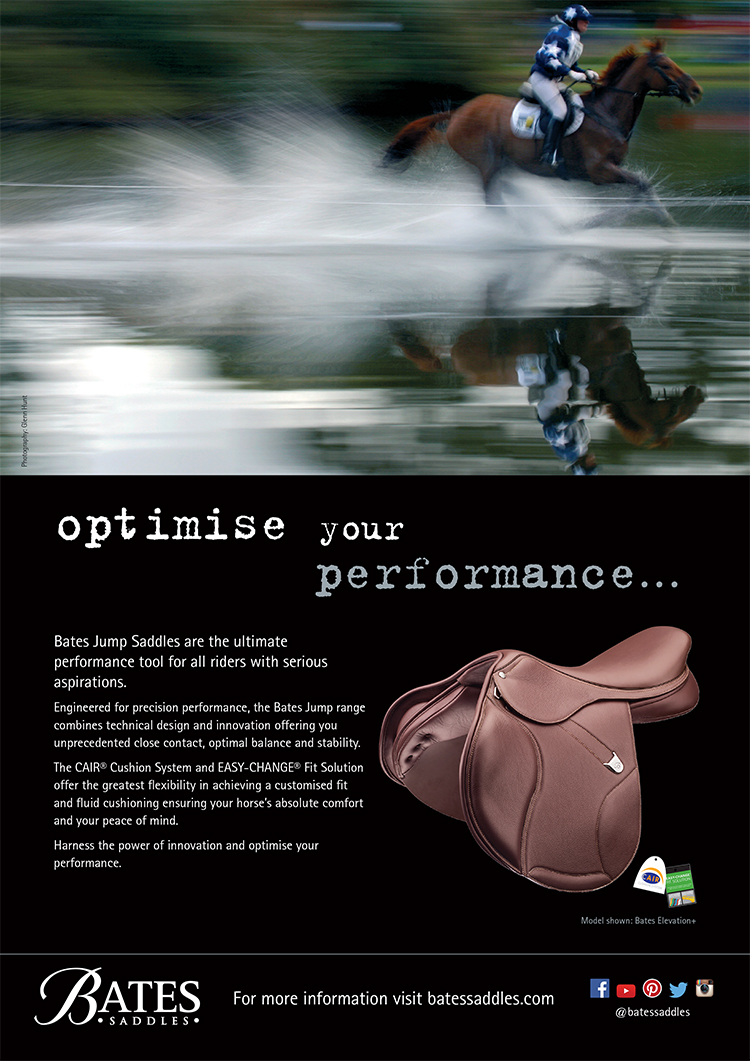 Does your selection process have a nominated series of selection events leading up to a Games or a WEG, or is it totally subjective judgment of the selectors?
"Again you are pressing all my right buttons, but I don't want to get into it too much, but for me, the selection from a rider's point of view – not the selection of the team in the end – but the long lists that appear have no resemblance to current form whatsoever – so is it a straight job? You answer."
In the two-star, it was a new emerging face (even if the surname was familiar) that lead all the way to the showjumping phase – but Gemma Tinney had two down on Annapurna to drop to third, while Katja Weimann had just one on BP Escapade, to take second. It was a reformed showjumper, Andrew Barnett, who left them all standing on Bradgate Park Dante to finish on his dressage score of 45.90, and take first. Andrew had literally led from go to whoa, since he was first out in the two-star test….
---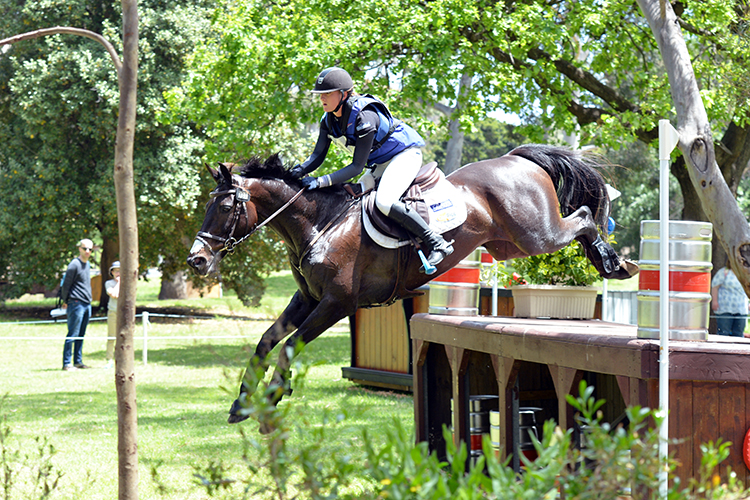 Gemma Tinney was the winner of the Bates Young Rider award at Adelaide and won herself a Bates Saddle, which is fitting since Bates have long been sponsors of Team Tinney… "I was first placed young rider, and I was so happy with that because it was a big field of young riders. Bates sponsors our family and have done so for a long time, it was so good to have them sponsor that event."
---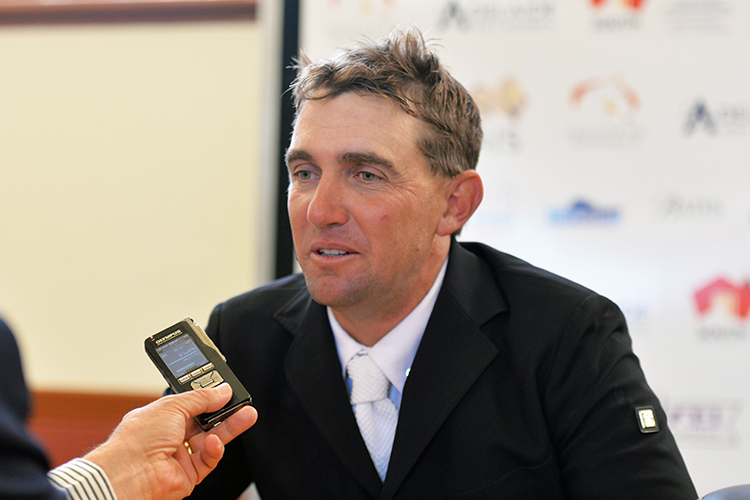 Tell me a little about the horse?
"Bradgate Park Dante, but we call him 'Dangles' at home, which is probably not a great name for an eventer. He's owned by John and Bev Healey from Bradgate Park out at Orange. He was bred for my partner, Tarsha Hammond, to ride. They said we've got a heap of dressage horses, but we are going to breed you an eventer. They bought a little Appaloosa from just up the road and put her to Dutchman and this is the first foal. It's not often that the dream happens…"
How did you manage to extract him from Tarsh?
"Tarsha got injured. I was always like, no no I'll give it back to you, it's yours, it's yours, then we had two beautiful kids…"
It's always the tactic, you get them pregnant then you get to ride their horse…
"We've actually got a younger brother that she is starting to event, and he's a lovely horse too."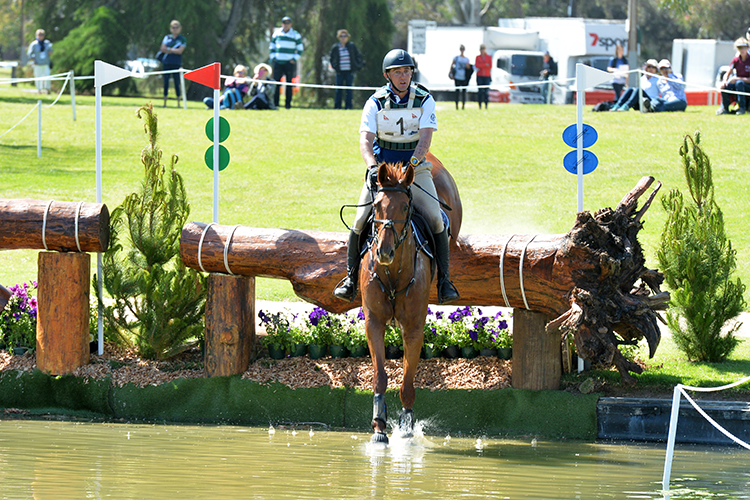 Andrew Barnett, an ex-showjumper, and Bradgate Park Dante
What are this horse's strengths?
"He's very good on the flat. We weren't leading after the dressage, but I thought he'd done a fantastic job and he is just going to get better. He is extremely brave and he is just a trier – he keeps getting better and better. I think there's a lot more in him to come. We were just lucky enough that today was our day, and he jumped really well. He was very tired yesterday and you never know what your horse is going to do, but he came out and he was fantastic today."
You were a showjump rider…
"John Healey is actually the reason I am eventing. Tarsha had got injured and we'd organized for the horses to go off to different places and John said he didn't want to do that, and I should ride them. Tarsha comes out and she says Put the dressage saddle on. I think she might have said to John, but he can't sit trot, so it's been a big change over, but I love it. I'll probably stay eventing now more than the jumping. I was doing both a couple of years ago, but at this level, I felt that I would turn up to the event and I hadn't been able to do everything I needed to do, so no more showjumping, and just focus on this."
The four-star class saw four Thoroughbreds out of ten entries, and the battle for victory was between two of them. (There were 12 Thoroughbreds out of 36 in the two- star and three  out of 19 in the three-star) Will Enzinger took the narrowest of leads after the dressage with 51.8 penalties on Wenlock Aquifer, just in front of Hazel Shannon and Clifford on 52.1. Hazel was quicker across country, picking up just 0.4 time, while Will added 3.2. Will had three rails in the showjumping, to just hold on to second place by 0.7 from Andrew Cooper and Evergem Perfection. (article continues below)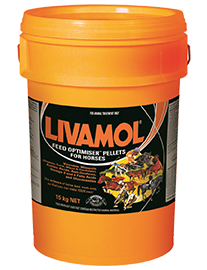 Leaders in the 4**** dressage for Prydes EasiFeed, Will Enzinger and Wenlock Park Aquifer, finishing second at the end of the three days.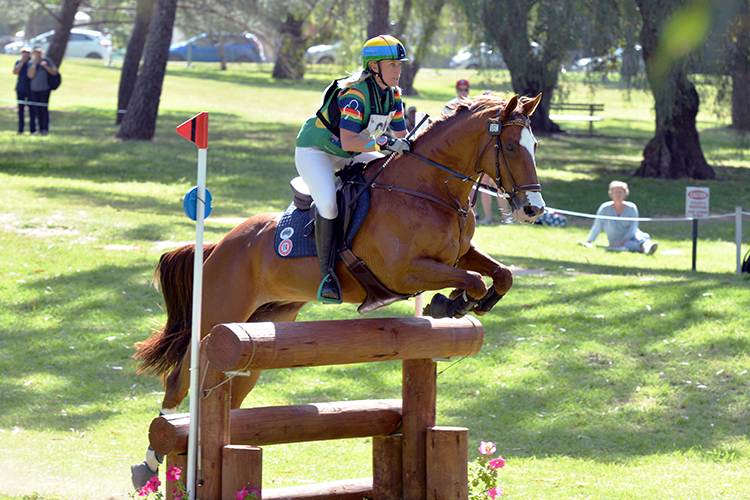 Megan Jones has been sponsored by Bonnetts Saddleworld for more than 20 years. She was second in the 3*** with Kirby Park Impress.
Hazel showjumped with style – clear clear to take out Adelaide Four-Star at the age of 24 on the eleven-year-old Clifford. Clifford was one of those Thoroughbreds that trial but never make it to a race – one of the bonuses from the Thoroughbred Industry, that rich source of horses that has been the mainstay of Australian eventing. Hazel is certainly a rising star at a time we desperately need a few, right now her dressage is not competitive, but if she can work on that – particularly the canter work – she may well fill one of the spots in the team for the WEG in North Carolina…
"Clifford is an off-the-track Thoroughbred. He was too slow, he trialed. He's owned by Wendy Ward, and he was bred to race, in Tasmania, by her sister, Sue Devereaux. He was too slow, but they really liked his personality and they wanted to give him a new career. Wendy owns an equestrian centre up in Newcastle and so he was sent to her. Wendy is our neighbour, I work for Heath and Rozzie Ryan and live with them. We ride some horses for Wendy and I was just in the right place at the right time and I got the ride on Clifford when he was a baby. He was five or six when I started riding him. He'd sat in a paddock for a little while because there were other babies that had priority."
"He was eventually brought in and we fiddled around with him a bit, I got the ride on him – and it was one of the best things that ever happened to me!"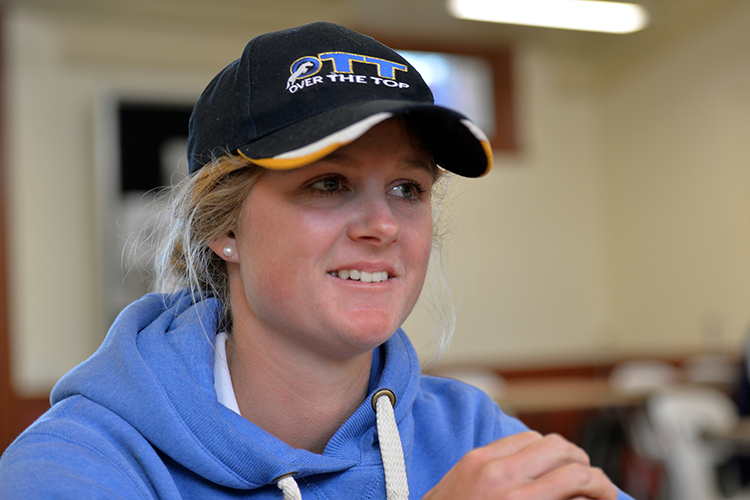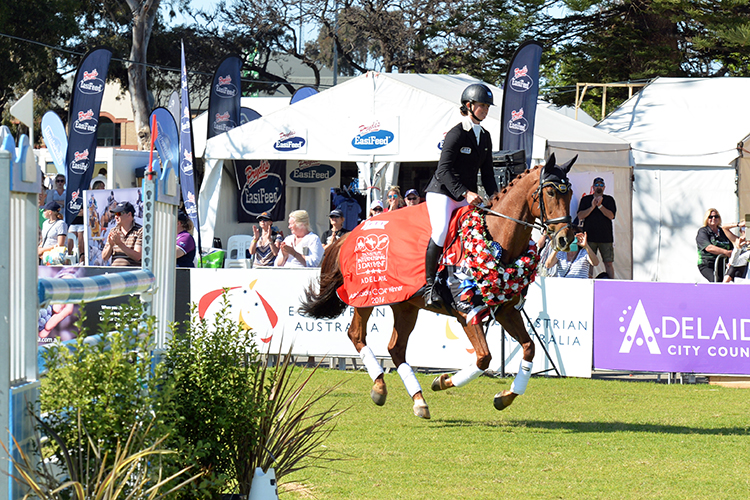 Hazel Shannon and Clifford celebrate their win
When did you realise you were sitting on something a bit special?
"We all thought he was lovely, just the best natured horse, but no-one thought, this is going to be a good four-star horse. It has only been the last year or two, basically since he has been three-star, that we've all started to realise that he might be a really serious horse. He was an unassuming baby, who always did what you wanted him to do, and always tried his heart out, but he didn't show anything amazing, that made you say, I have to have that. It's been a nice surprise."
The four-star track here at Adelaide, how did that come up for you?
"It was tough like we'd all expected after having walked it. The arrow-heads were really skinny, and there were some longer distances to them in some places that were just tempting run-outs. I made some plans of what I was going to do in all the combinations, and it all worked how I hoped it would, that was really nice. It was a good track, everything really well built, as always."
"He pulled up great, being a Thoroughbred he ran really well and the next day he was feeling and looking great." (article continues below)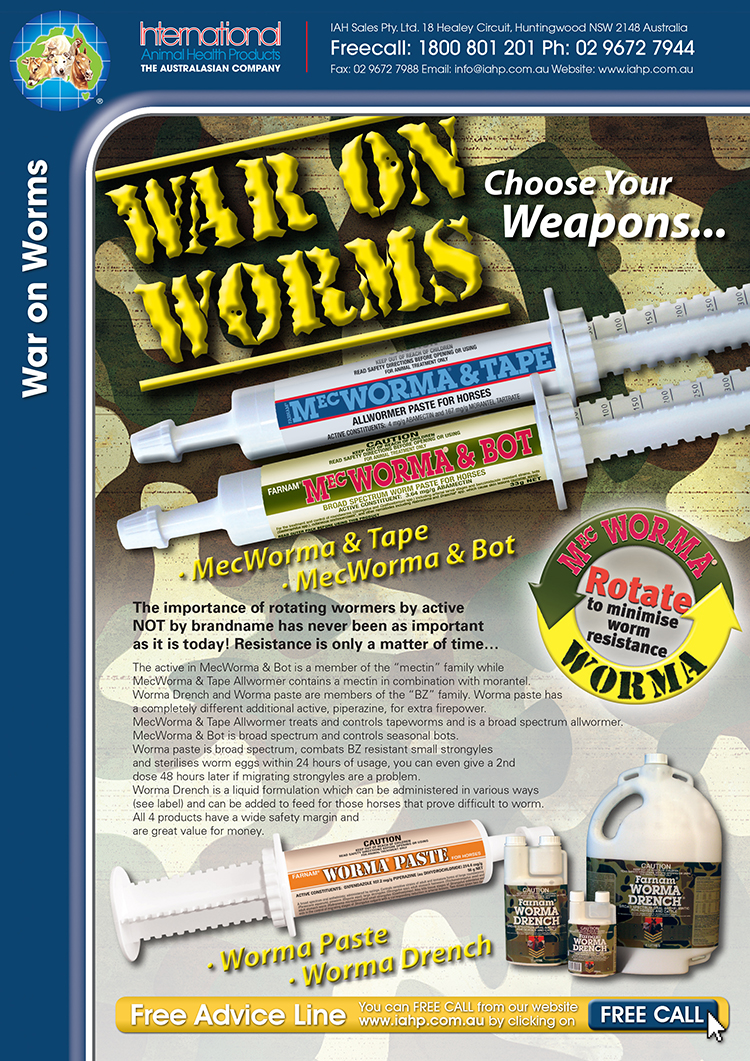 How did you become a full time eventing rider?
"I've always wanted to do something with horses, but I didn't really know what. I hadn't evented because I come from far north Queensland, there's no eventing up there basically. I just liked the sound of it, and I had an auntie who had evented in the past and she put me onto Heath and Rozzie Ryan. I finished school and a few weeks later went down to work for Heath and Rozzie and I've been there for the last six years."
Have you got any other horses coming on?
"I've got a two-star horse, I'm not sure how good he is going to turn out, but I am having a lot of fun on him at the moment. He's the opposite to Clifford, he is big and impressive and scopey. He is a Warmblood / Thoroughbred cross, we'll just have to wait and see…"
The ambitions with Clifford now?
"I'm going to be looking to the next WEG, I hope to ride for Australia there. The next few years will be focused on trying to do that."