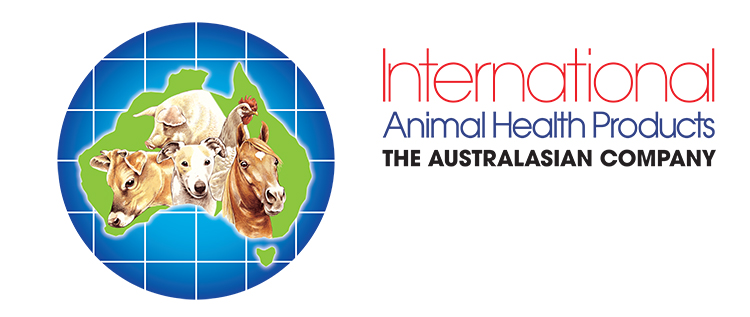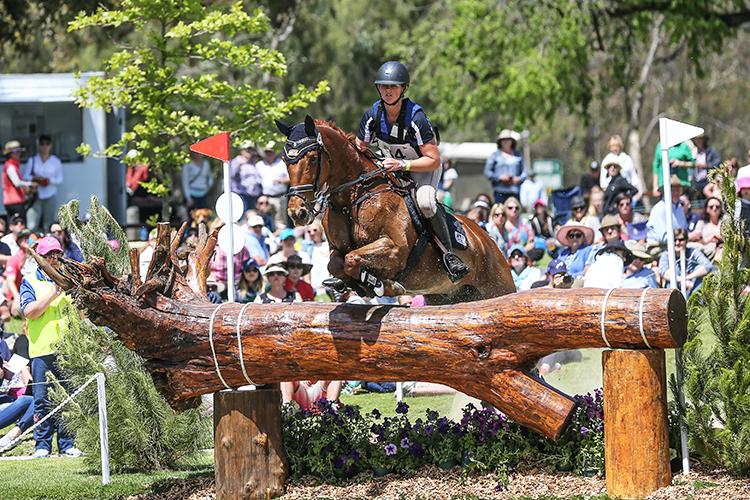 The December International Animal Health Rider of the Month is Adelaide winner, Hazel Shannon.
Hazel showjumped with style – clear clear to take out Adelaide Four-Star at the age of 24 on the eleven-year-old Clifford. Clifford was one of those Thoroughbreds that trial but never make it to a race – one of the bonuses from the Thoroughbred Industry, that rich source of horses that has been the mainstay of Australian eventing. Hazel is certainly a rising star at a time we desperately need a few, right now her dressage is not competitive, but if she can work on that – particularly the canter work – she may well fill one of the spots in the team for the WEG in North Carolina…
"Clifford is an off-the-track Thoroughbred. He was too slow, he trialed. He's owned by Wendy Ward, and he was bred to race, in Tasmania, by her sister, Sue Devereaux. He was too slow, but they really liked his personality and they wanted to give him a new career. Wendy owns an equestrian centre up in Newcastle and so he was sent to her. Wendy is our neighbour, I work for Heath and Rozzie Ryan and live with them. We ride some horses for Wendy and I was just in the right place at the right time and I got the ride on Clifford when he was a baby. He was five or six when I started riding him. He'd sat in a paddock for a little while because there were other babies that had priority."
"He was eventually brought in and we fiddled around with him a bit, I got the ride on him – and it was one of the best things that ever happened to me!"
When did you realise you were sitting on something a bit special?
"We all thought he was lovely, just the best natured horse, but no-one thought, this is going to be a good four-star horse. It has only been the last year or two, basically since he has been three-star, that we've all started to realise that he might be a really serious horse. He was an unassuming baby, who always did what you wanted him to do, and always tried his heart out, but he didn't show anything amazing, that made you say, I have to have that. It's been a nice surprise."
The four-star track here at Adelaide, how did that come up for you?
"It was tough like we'd all expected after having walked it. The arrow-heads were really skinny, and there were some longer distances to them in some places that were just tempting run-outs. I made some plans of what I was going to do in all the combinations, and it all worked how I hoped it would, that was really nice. It was a good track, everything really well built, as always."
"He pulled up great, being a Thoroughbred he ran really well and the next day he was feeling and looking great."
How did you become a full time eventing rider?
"I've always wanted to do something with horses, but I didn't really know what. I hadn't evented because I come from far north Queensland, there's no eventing up there basically. I just liked the sound of it, and I had an auntie who had evented in the past and she put me onto Heath and Rozzie Ryan. I finished school and a few weeks later went down to work for Heath and Rozzie and I've been there for the last six years."
Have you got any other horses coming on?
"I've got a two-star horse, I'm not sure how good he is going to turn out, but I am having a lot of fun on him at the moment. He's the opposite to Clifford, he is big and impressive and scopey. He is a Warmblood / Thoroughbred cross, we'll just have to wait and see…"
The ambitions with Clifford now?
"I'm going to be looking to the next WEG, I hope to ride for Australia there. The next few years will be focused on trying to do that."
---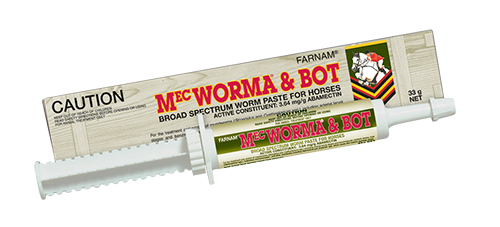 Each Rider of the Month receives a prize from IAHP.
This month, Hazel receives a 30g tube of MecWorma and Bot.
MecWorma and Bot has been shown to be highly effective (up to 100% activity) in control and treatment of large and small strongyles (Strongylus and Cyathostomum spp.) including arterial larval stages and benzimidazole resistant strains, bots (Gasterophilus spp.), cutaneous onchocerciasis and nematodes including Habronema and Draschia spp.