FROM THE ARCHIVES
Back in 2004 we were all in New Zealand with the Aussie team for the traditional Trans Tasman clash. There was time to pick the brain of one of the world's great cross country riders, Stuart Tinney…
Story: Chris Hector Photos: Roz Neave
---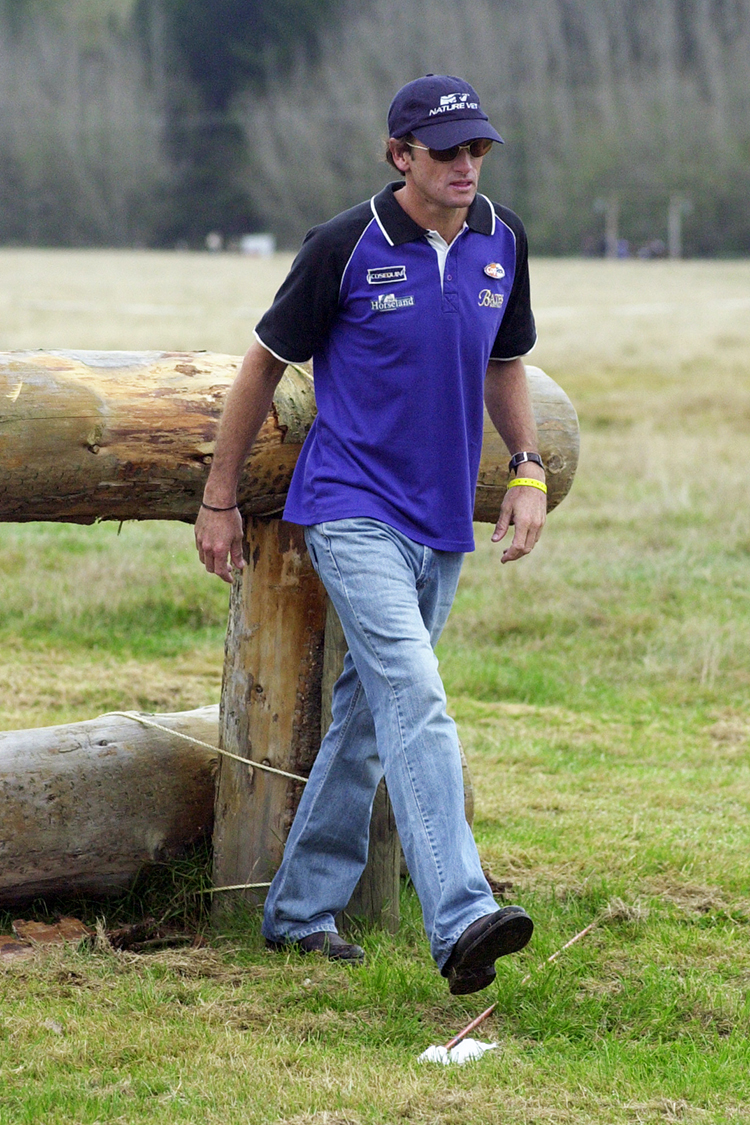 Stuart Tinney is not only regarded as one of the classiest cross country riders in the world – he is also one of the most thoughtful. We jumped at the opportunity to walk the course at Taupo in New Zealand, and pick out a few problem jumps – preview them with Stuart – and then get him to comment on how the actual competitors handled those fences.
The fence we review was mid-way on the course, a relatively straightforward combination, but as Stuart explains, there are a number of possible ways of dealing with it:
"It's a vertical, apex, to a palisade with a sloping drop behind it. It will be interesting because there are quite a few fences like this on the course; there's a palisade with a drop landing, then a vertical with a drop landing before they get to this fence. Hopefully by the time they get here, they are jumping this sort of fence better. It helps if they have already jumped one, landed confidently, found the landing is nice, just little slopes so they land very softly, it is nice to them, just encourages them to run down hill."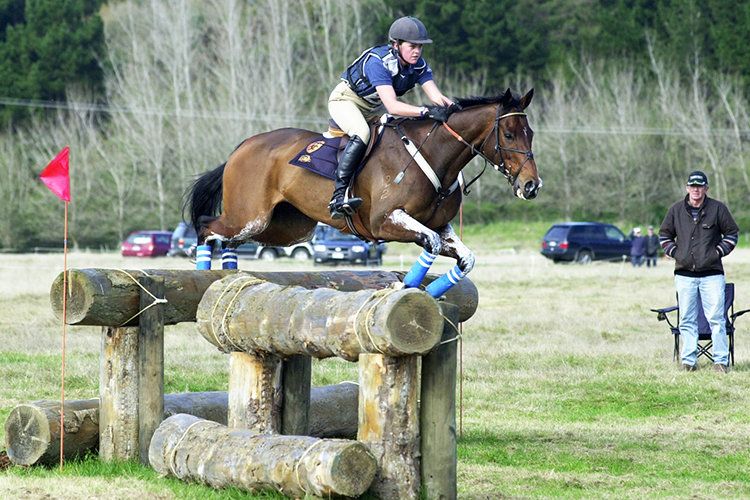 FENCE ONE OF THE COMBINATION – THE VERTICAL
"This third drop, which is more visual, a little spookier, we need the horses feeling confident and saying, yep, this is fine this is another one of those fences."
"Confidence is very important, and that means riding our horses well. When we riders walk a course, we will spend up to half an hour on a particular fence saying, god how do we get through here? It is visually very difficult; it's physically big. If you ride it well, you ride the distances well and the horse arrives at the fence well, and they jump through well, then although originally it might have been very visually challenging to them, when they get to the next one that is very visually challenging, they will just go at it, and be a little more confident in themselves and their own ability to get through."
"The more times they have good experiences at what appear to be difficult fences, the more it helps you to ride them. Then you can muck one up occasionally, they hit a leg and you have a bit of a wild ride, but if you only do that every now and then, they get over that pretty quickly, and go on again. But if you did that every third fence then it doesn't take them long to think… I don't think I want to go through this one."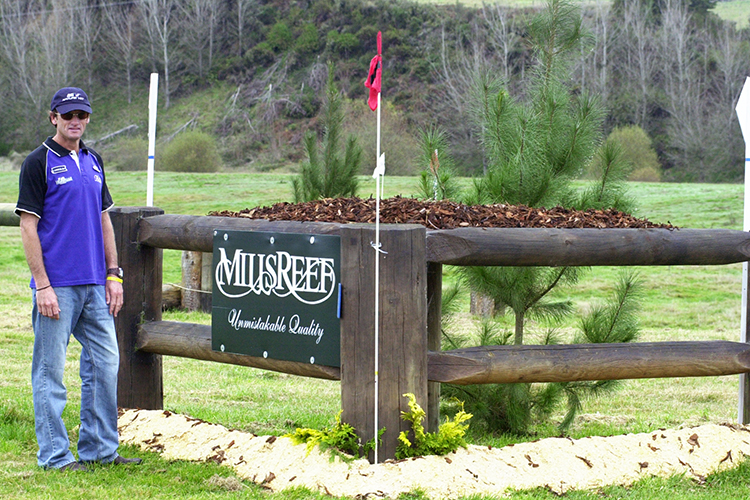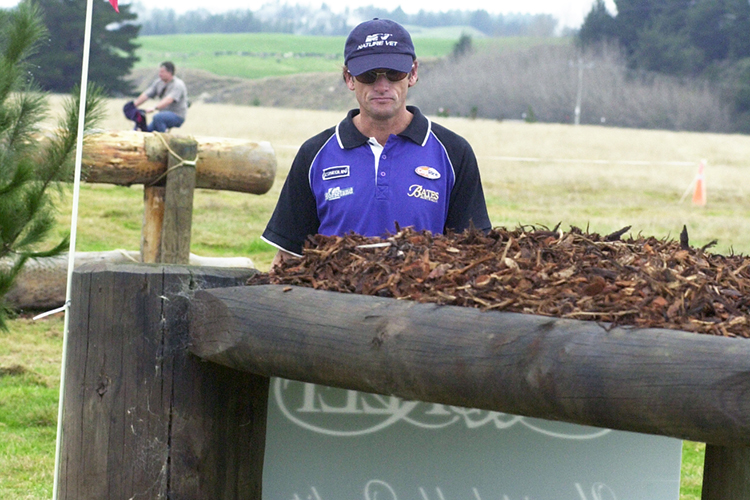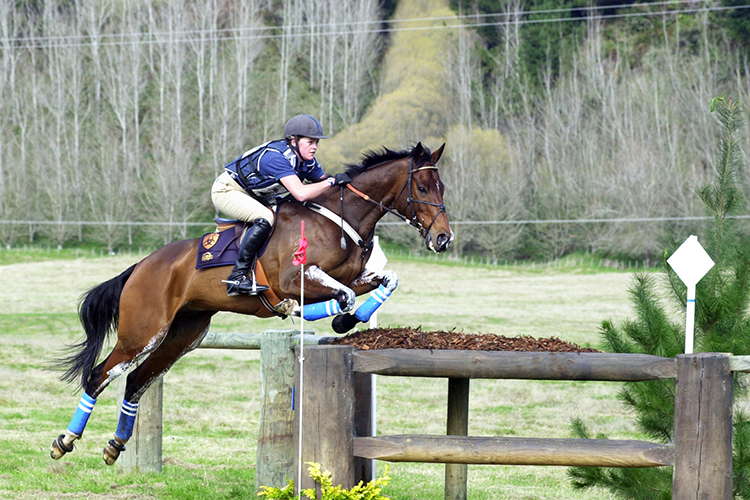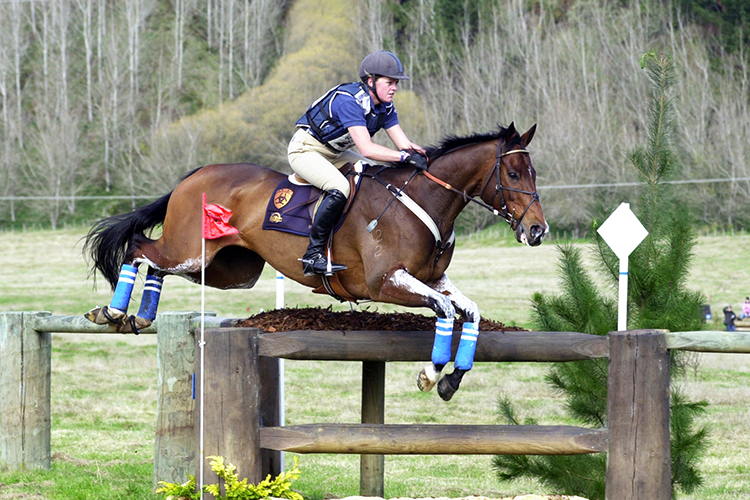 NEXT THE APEX, RIDE IN STRAIGHT JUST ABOVE THE E OF REEF
"A clever course designer can play with that – get them bold over some jumping fences, which is what they've done in the two star here, then get them to a line that is really very busy, you've got to change your angle, change your canter – short canter, then trot, then go, all within eight strides, and before that you've done nothing except jump straight forward jumps!"
"You, as a rider, need to be aware that this the first time they have to deal with something a bit more complicated. And don't be surprised if they don't react that quickly. Maybe over those earlier straight forward fences you've got to do more to get them concentrating and mentally alert."
"The distance here is 20 yards. If you ride it on the left hand side of the first one, in a straight line to just above the E of REEF, it is 20 yards, which is a nice four strides. Some people are thinking of jumping it quite straight but putting a tiny little curve in it. I find it easier to ride straight, because the horse will just look down the straight line and know where it is going."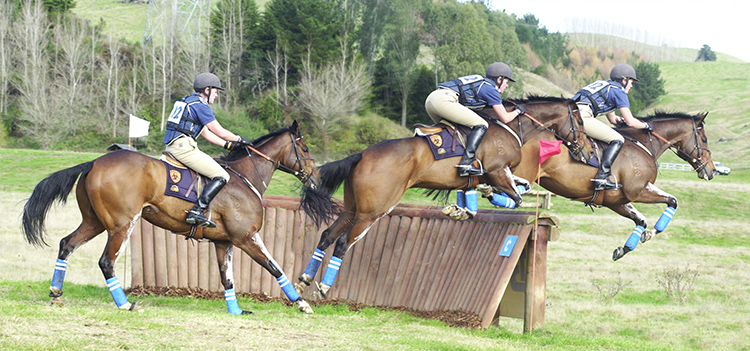 LAST IN THE COMBINATION – THE PALISADE
"After that it is not quite straight to where you want to be at the C element, but there are enough strides to do that."
"The second distance is 23 yards which is just one short of five strides, so if you just come out a bit, then straighten it up, that will work quite well in five strides. You don't want to be away and flat to C, because there is a big drop landing on the other side, you want them more balanced, a little deeper. You don't want to muck C up, because the very next fence is a similar sort of fence – if they have a bad experience here, then they are not going to like the next one. But there shouldn't be a problem, it should be a nice five strides."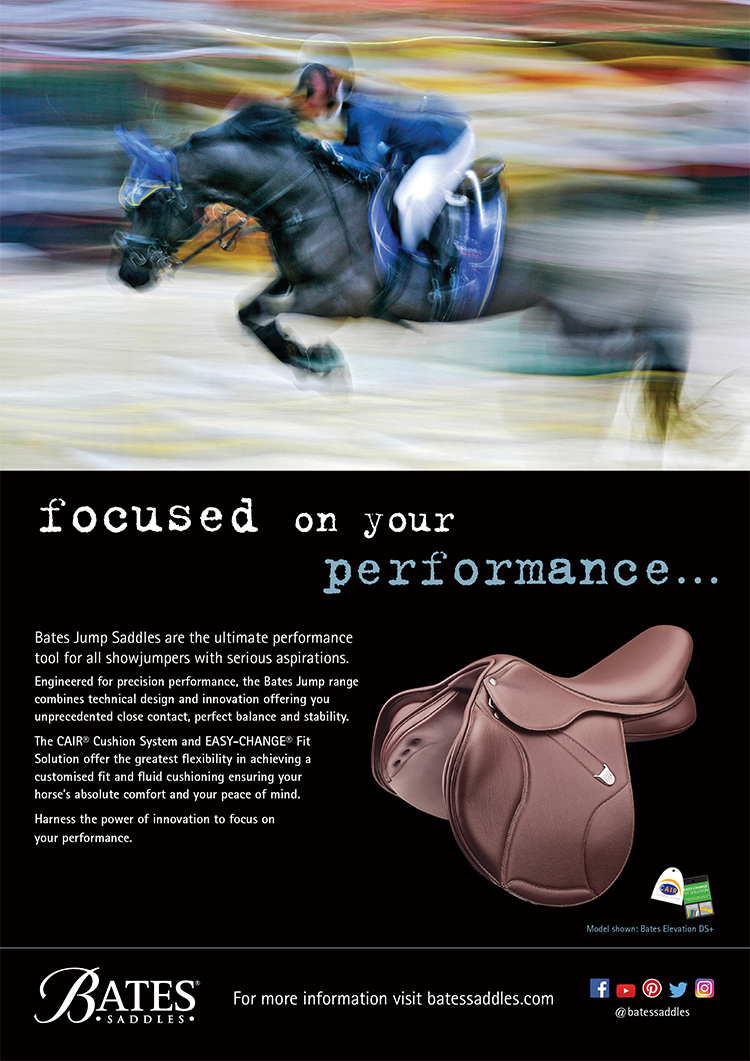 "The way to ride Apexes is just to look at them, and jump the fence where it needs to be jumped. I try to stay as safe as I can, as far away from the corner as possible but if they are 90 degree apexes, you can only stay a foot away from the corner because they are so wide. This one, the line tells you here to jump the apex, not any great choice. Some people are going out on a little curve just to straighten it up, but I'm quite happy to go keeping the corner face just a little straighter."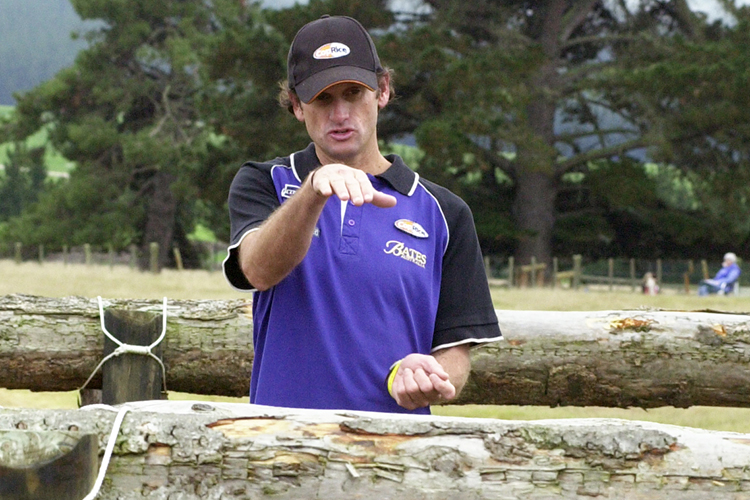 THE RESULT?
Top of the Line looked lovely all the way through it, a very watchful, very careful horse. It would appear from the photos that he was a little bit away from the apex, and a little bit deep to the last one. Which is how it rode, it was a little short coming out. It would appear that he is struggling with his right fore, I didn't notice that at all when I saw him go through it. It is just on the front end of the fence, it always ends up a very high, that might just be a trait of the horse, but he is a very good jumper. Olivia is in an amazing position, very balanced and organized. That's a big issue, she keeps the horse very balanced and very straight, and helps the horse all the way. Maybe because he was a little away from the apex is why he is being a bit open and running down towards the last one, maybe that's why he is a little deep. But she has certainly got him very organized and very safe.