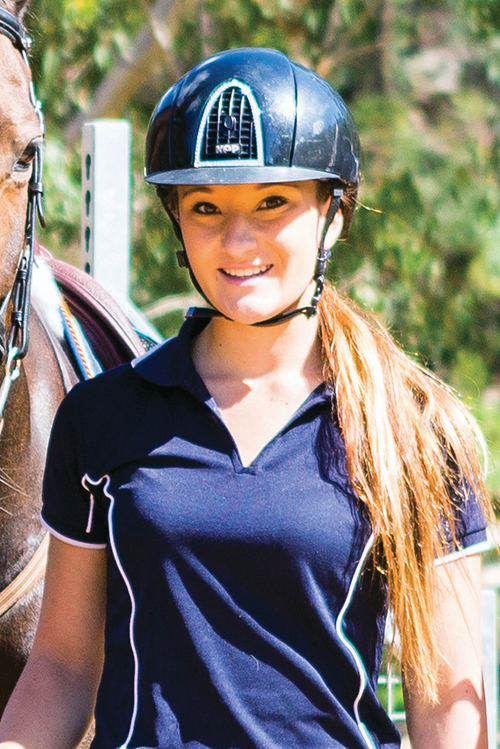 Nineteen year old Gemma Tinney is following in the footsteps of her father, Olympic gold medalist, Stuart. She is even riding a horse – Annapurna – out of the same mare as Stuart's ride at Rio, Pluto Mio…
Adelaide was pretty good for you…
"She was so consistent throughout the event. She did a great dressage test and she was awesome cross country. It was a shame that she was a bit tired in the showjumping, those two faults pushed me down to third. I was so happy that I was still on the podium."
Tell me a little about the mare…
"She's a very talented mare, she can get a bit hot at times, especially in certain atmospheres she can get a bit over-whelmed. She has a lot of energy, so getting her through Adelaide was amazing. She has been a bit overwhelmed at Adelaide before. She can perform great at some events, then at others, she'll not perform at all, so having her pass the test at Adelaide was amazing."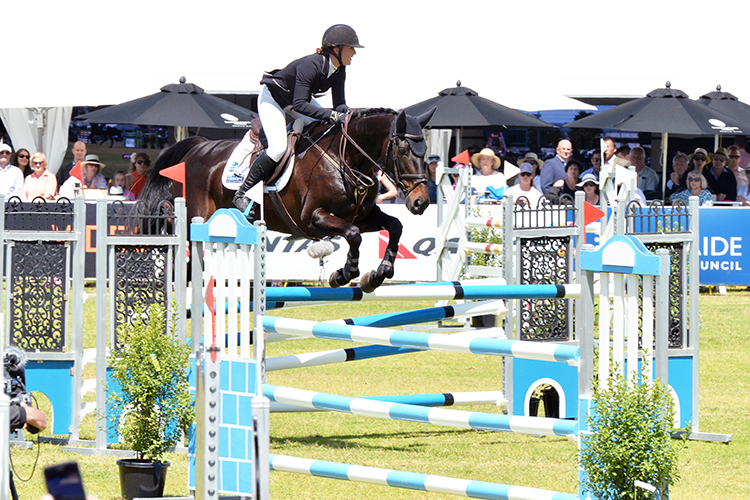 How long have you been riding her – she started with Stuart…
"I've been riding her since February this year. Dad's been helping me with her, which is great because he knows her very well, which helps me a lot."
How did you manage to get him out of the saddle?
"I'm not too sure really. I sold my other two-star horse and I think Stuart thought I'd be a better match for Anna. She got along with Stuart, but he thought she might go well for me, and it has worked out so well. Hopefully I've got the permanent ride."
Your plans?
"I'm not too sure yet. I'm going to take every day as it comes. I've got a lot of students around here, and I teach at Pony Club, which is really fun, I love that so much. I'm getting a few more rides from Dad, which is good, so I'll just keep going along and see where it takes me."
---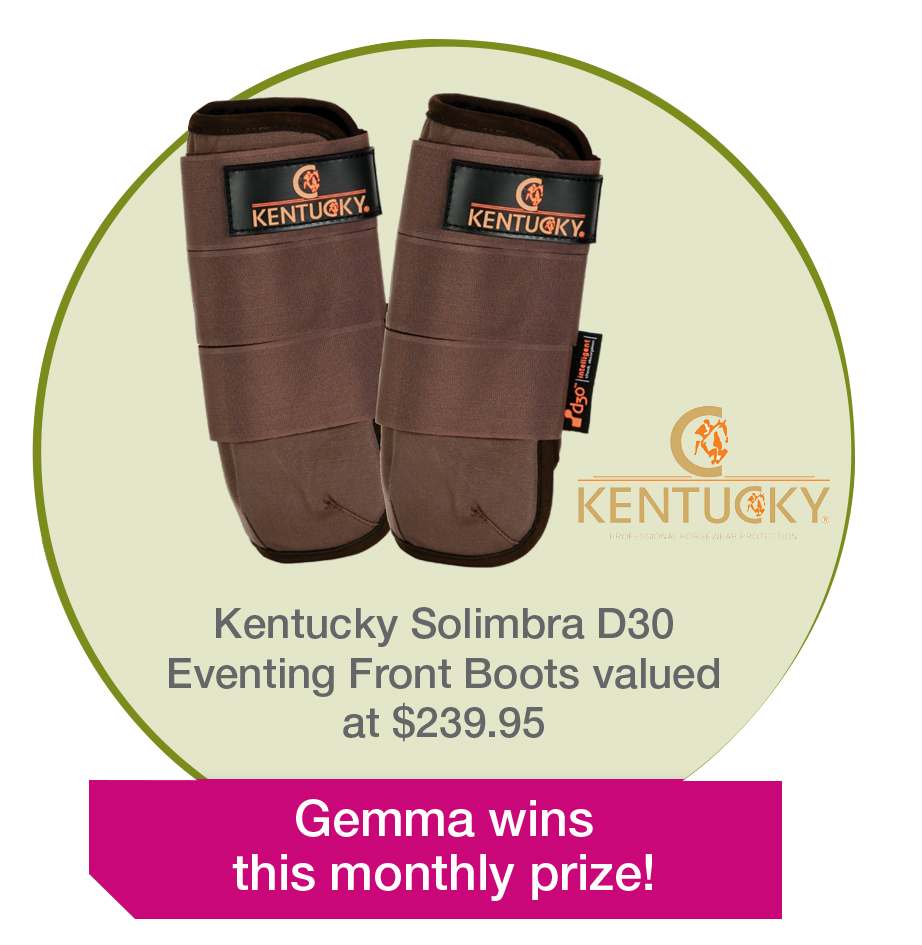 Introducing the Saddleworld Rising Star
Australia's only Rising Star – Young Rider award recognising excellence over all three Olympic disciplines. Each monthly winner will receive a prize from the Saddleworld Range. To be eligible, riders must be under 21 on January 1, 2016.
Winners will be selected for their performances at Young Rider Championships, and will also be considered for their performances in open events.
This month's winner, Gemma Tinney, receives a pair of Kentucky Solimbra D30 Eventing Front Boots valued at $239.95 and will be in the draw to win her choice of a Pessoa Heritage Pro valued at $4,295.00 or PDS Carl Hester Euro Pro Saddle valued at $4,395.00.