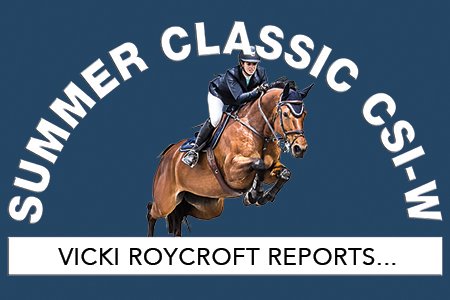 Photos: Marcel Berens

Four hectic days at SIEC for the Summer Classic Showjumping – we've come to expect that at this time of the year – but this year the weather was unusually extreme for the first two days, which was a shame. It was about 40 degrees the first day, so some of the classes were modified. The Futurity qualifier was made into a two-phase instead of a jump off, which was a good decision.
The second day that bloody wind, the same wind that we had on the last day of the Olympics back in 2000, it's a bit of a wind tunnel there and there were fences being floored everywhere. That was a shame but the last two days of the show were wonderful.
It still is such a fabulous arena to ride on. It's amazing having Leopoldo (Palacious) there, he did his usual fantastic job with the tracks, and still has his great enthusiasm. The footing was probably the best it's been, it gets better every year thank goodness, because it was always dreadful in the beginning. There were lots of positives.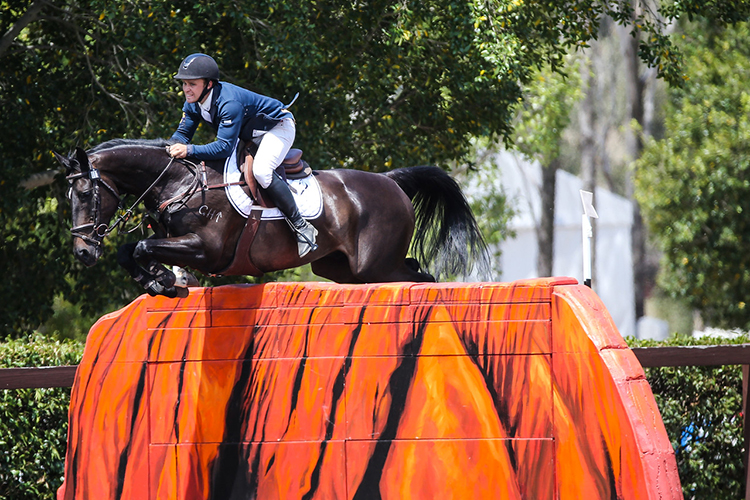 Clint Beresford and Emmaville Jitterbug
The biggest positive of the show was the winner of the big class, Clint Beresford and Emmaville Jitterbug. What a lovely win – very deserving. Clint's a bit of a battler, wonderful family. There are so many quiet achievers in that victory: the guy who trained Clint, Grant Hughes, who you never hear about, but he has produced so many great riders, he's bred so many nice horses… He bred the horse, by June Bug.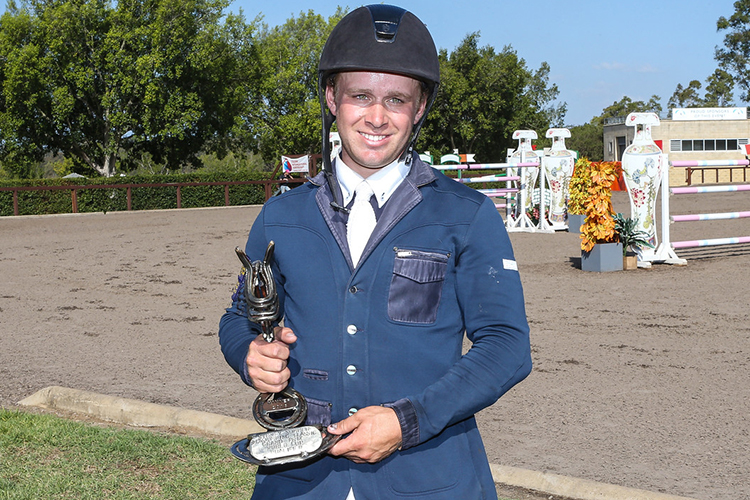 Clint – World Cup winner
The Beresfords are such a lovely close-knit family, no airs and graces. It was just good to see. Clint jumped the only clear double rounds, it was tough enough. I believe that means that Clint has won the League, as I understand it, he's uncatchable.
Did you see anything that might press for a place in the team for the WEG in 2018?
Kermo (Jamie Kermond) was second on Oaks Constellation, that horse has been in good form since he came back and I think the miles he is doing here will serve him well. He's certainly got enough scope. Kermo rode as well as he always does, just a time fault each round. There has to be a little question mark on Jitterbug's scope – he's a wonderful little horse, a real superstar, but whether he can jump 1.60m week in, week out, I'm not sure. He looked super at SIEC, it was a very interesting class, it always is. There were some horses that really showed a lot of promise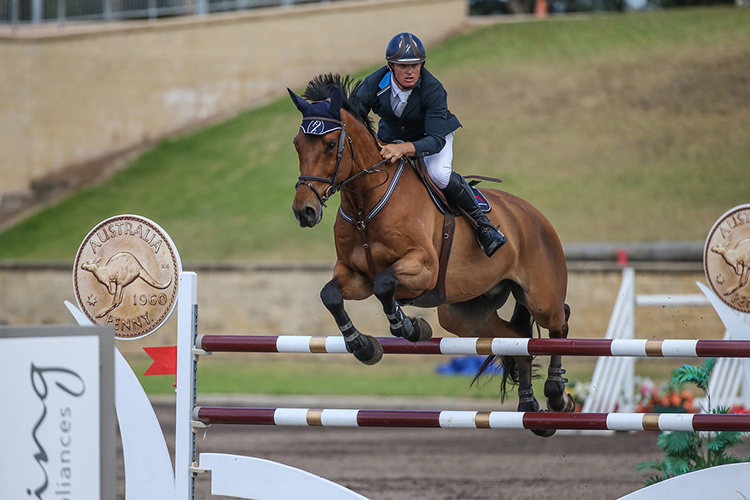 Jamie Kermond and Yandoo Oaks Constellation
One that looked quite comfortable out there was Aaron Hedland's Valinvader. I think she is Valhalla / Brilliant Invader. She just skipped around, I think she had a couple of rails in the second round but it was a great debut, she looked at ease in there. Okay it probably wasn't the scopiest track Leopoldo has built. It was careful, it was difficult enough, but it wasn't a real scope test, and that is not taking anything away from Clint or Jitterbug, he rode fantastic and the horse jumped very well. (article continues below)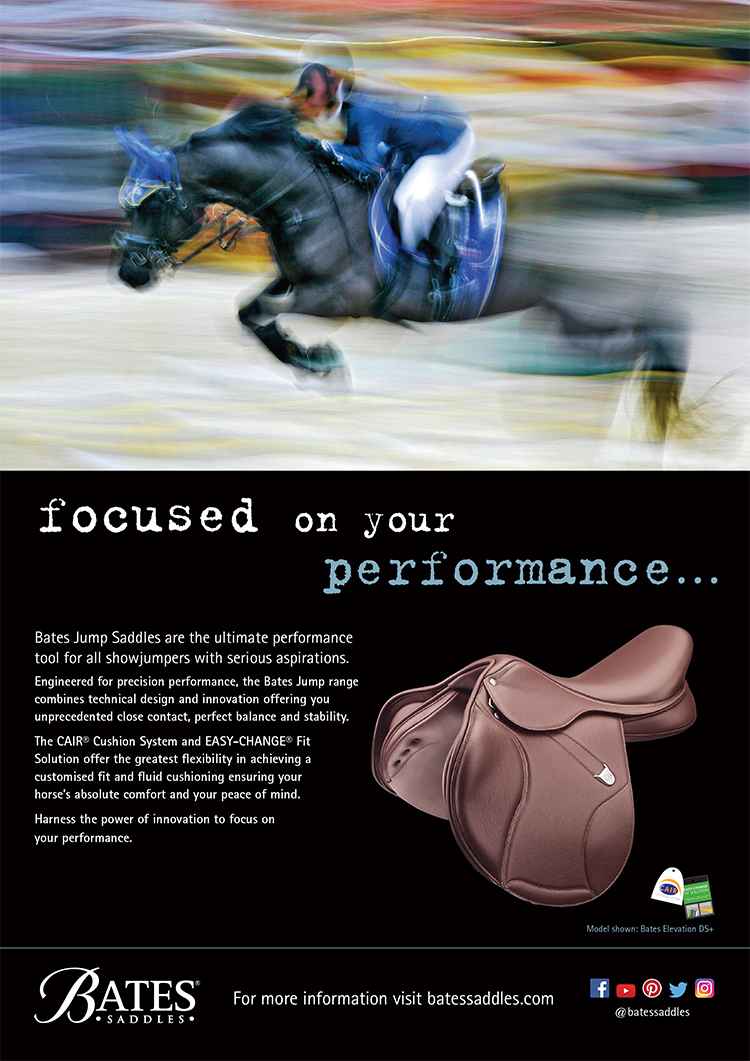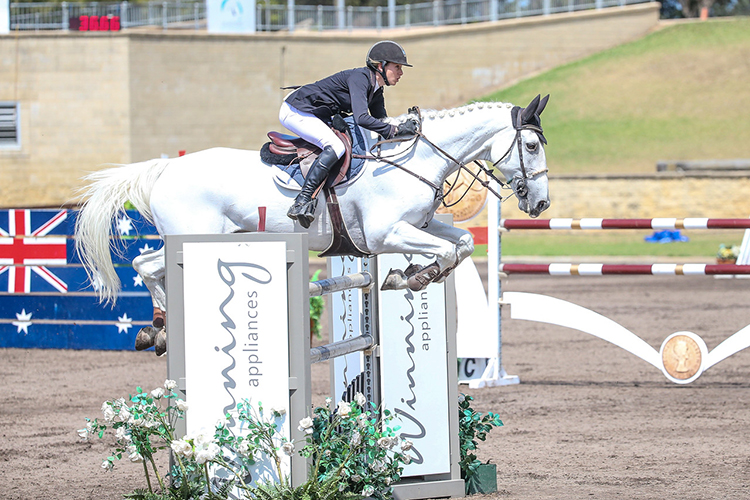 Olivia Hamood and Nero
The other one who rode wonderfully, as she always does, was Olivia Hamood who was third on the old horse, Nero. I don't know how she sits on that horse, but she does it with style. The multi talented Jess Stalling did an awesome job on the Chugg bred Diamond B Vermont, a horse she has brought on herself, in between all the hack classes.
Was there anything exciting in the Futurity?
The Futurity was strong enough. The Mini Prix had a heap of starters. It was a real triumph for the good guys in the sport. Dave Cameron won the Mini Prix on Tony Norman's Nicalette, another home bred.  It was lovely to see the number of home breds that excelled at this show. Jitterbug bred by Grant and Heather Hughes, Nicalette bred by Tony Norman and by Paul Athanasoff's Wirragulla Nicklaus – Dave rode the horse beautifully.
The one that won the Futurity was Caliente that Helen Chugg bred, owned by Rebecca Nichols who is sidelined with an injury, so she was ridden by Amanda Madigan, that was great to see. Second in that class was Flair, the new horse for Gabi (Kuna), which was lovely.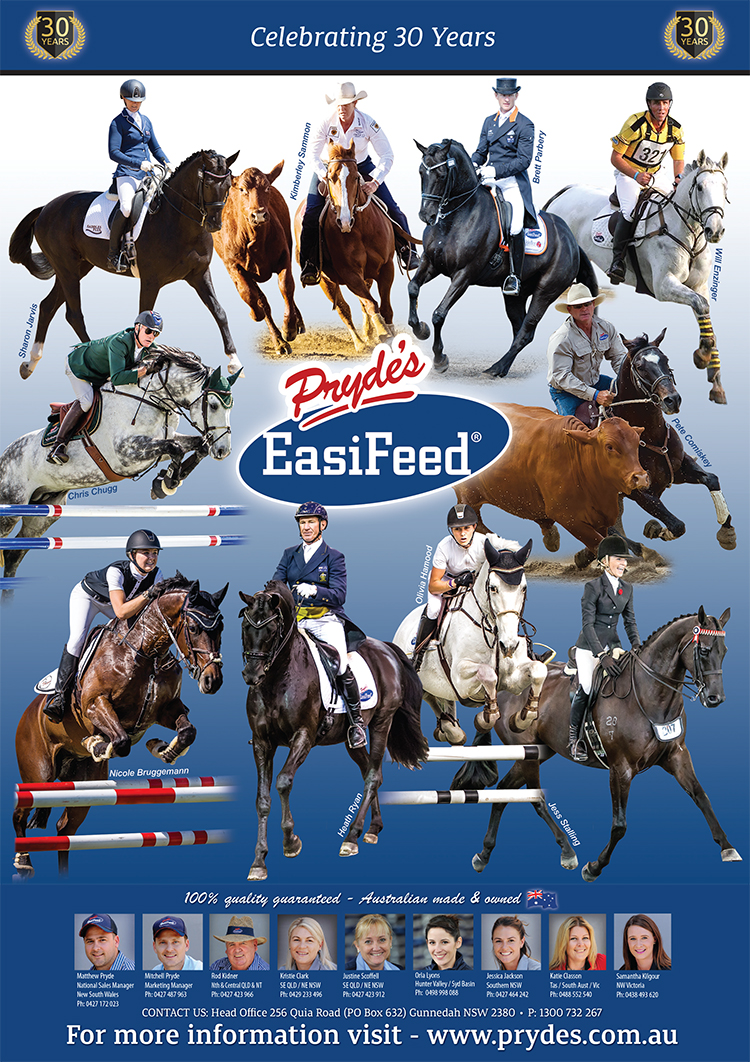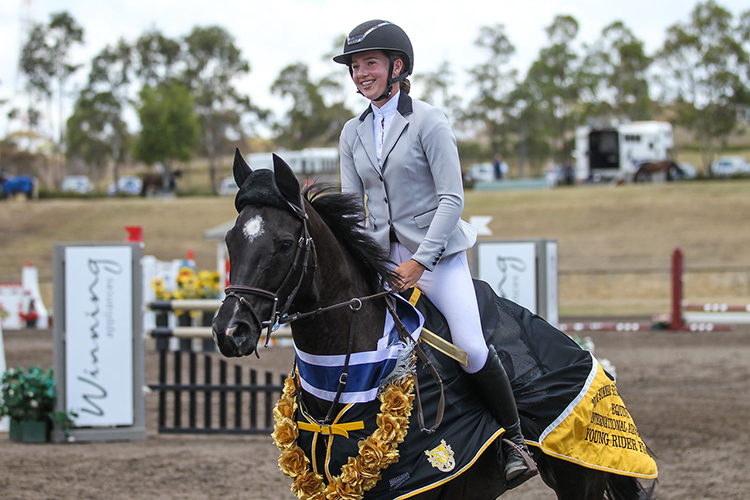 Maddy Sinderberry and Fernhill Zinzan
The Young Rider final was Maddy Sinderberry on that amazing little Fernhill Zinzan. They are just such a great combination. The Junior Final winner was young Cade Hunter on Kelstar. It was a really good day.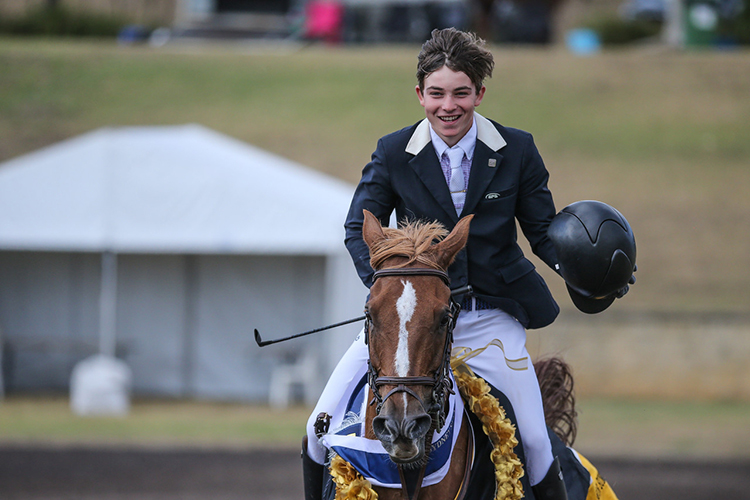 Cade Hunter and Kelstar
Looking to 2017, where is showjumping at in Australia?
It's not in bad shape. Like anywhere in the world, there are lots of lovely metre forty horses, but that step up to metre fifty / sixty, that's always the hard thing. It's great to have this show as the pinnacle, with an overseas designer, that's one of the cheapest ways of improving the sport, as long as we make sure they don't dumb down on us… too much. A lot of our people have to know that just because they jump a metre fifty in a class, it doesn't mean you are going to jump 1.50 / 1.60m tracks in Europe.
When you look at the numbers, the sport is in good shape – there were hundreds of horses at the show, great!
Ready for a break?
Neil and I are going to Magnetic Island this week – no horses!