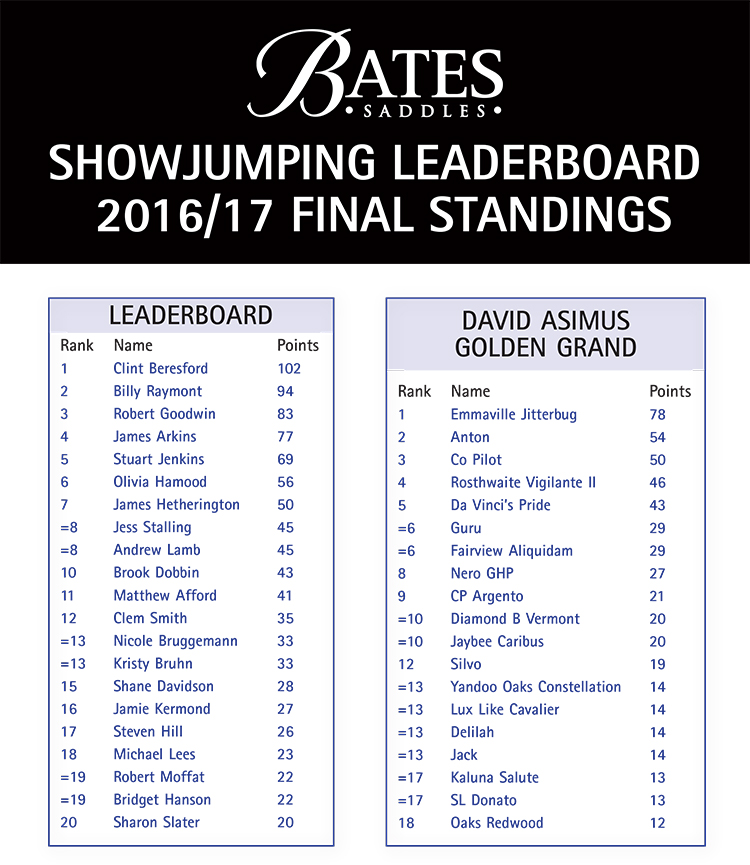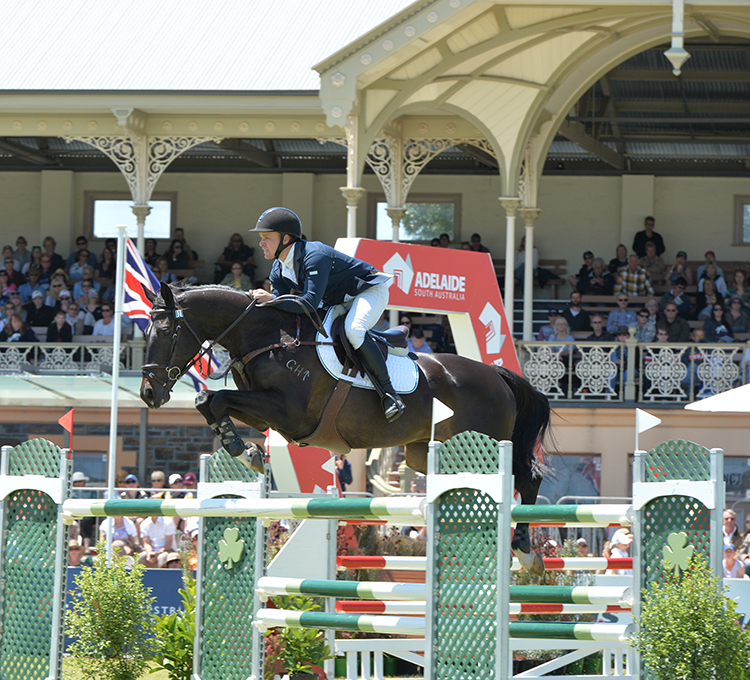 Top of the Bates World Cup Leaderboard for 2016/17, Clint Beresford, and Emmaville Jitterbug, leading horse taking out the David Asimus Golden Grand Award
Clint told Equestrian Australia: "It's been an unbelievable year and it's all still sinking in."
Clint has already ruled out making the trip to represent Australia at the FEI World Cup League Series Final in Omaha, Nebraska.
"It's a big trip and expense and I don't feel that I am ready to go there just yet," said Beresford.
It's no surprise that Beresford has developed such a good rapport with Jason, as Jitterbug is known at home. He was first linked with the horse when he as a four-year-old while working with his breeder, Grant Hughes in Canberra.
"I used to ride him every day when I worked for Grant and then we ended up being able to buy him a few years later which was great."
Beresford has fielded plenty of interest in Jason from potential buyers but says, firmly,  he is not for sale.
"Some offers would be enough to buy a house but I am not selling him. These horses come along once in a lifetime."