Meet Annapurna, Saddleworld Horse of the Month. First some words from her owner, and breeder, Jane Pittard…
Annapurna was born on Vinery stud at Longwood, where the staff thought her Thoroughbred dam was a warmblood, because she was so quiet to handle, and they knew the filly foal was the first foal by Donnerblitz born here in Australia.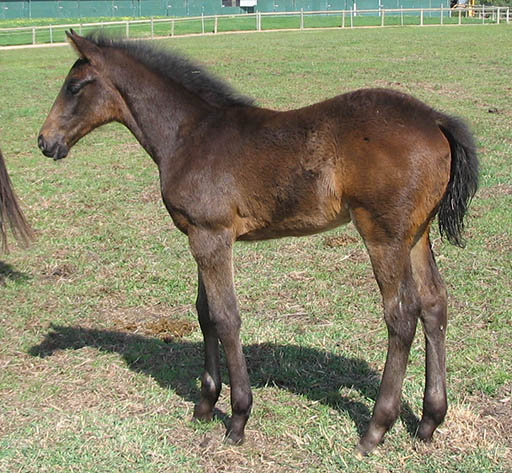 From the start Anna was sweet and friendly, and she is a half-sister to Mio Jupiter and Pluto Mio. When she was weaned we brought her home to Pakenham Upper to be minded by Jupiter. The first day I removed Jupe from their paddock to work him in the arena, she simply popped over the closed gate between us. The garden got a bit of a pounding!
She was easily bored, and once when the plumber was fixing a pipe in her paddock she kept bugging him, and when he kept pushing her off, grabbed his shovel and ran off with it in her mouth. Cheeky yes, but John's (Pittard) apprentice farrier at the time, Erin, could trim her standing in the paddock without a head collar.
She was handled on the mare and then later broken in by Ross Hedwards who gave her plenty of time, understanding her strong willed personality. When she first arrived at the Tinney's property, she immediately tried to boss the Alpha mare Panamera. Such was her attitude that the mares had to be boxed and paddocked quite separately.
Like the dam, she shows moments of, shall we say, Thoroughbred excitable spirit, but she is a very willing and ride-able mount across country, and we're very happy with the harmonious relationship Gemma and Annapurna have developed.
John and I have had a fabulous journey with Pluto, (winning a Bronze Medal at Rio) and it would be a wonderful thrill to see Annapurna going around 3-star with Gemma. It's in the lap of the Gods!
Here's Anna's brother at Rio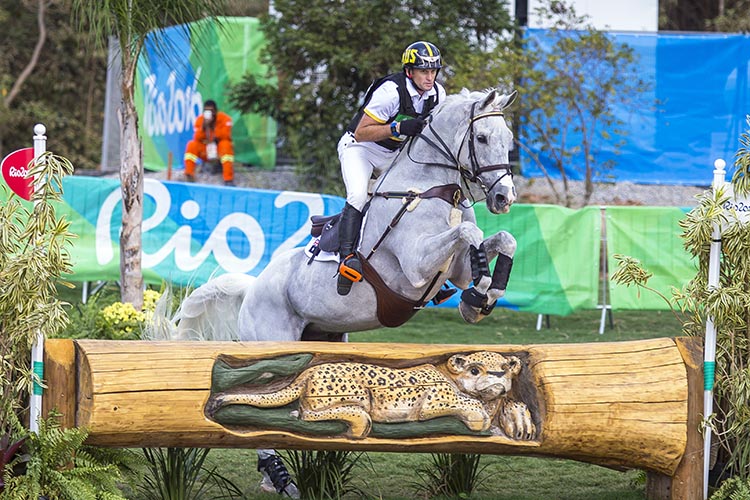 And now some words from Anna's current rider, Gemma Tinney. The pair took out the Young Rider award at last year's Australian International Three day event for their third placing in the CCI 2*
Gemma and Anna at Adelaide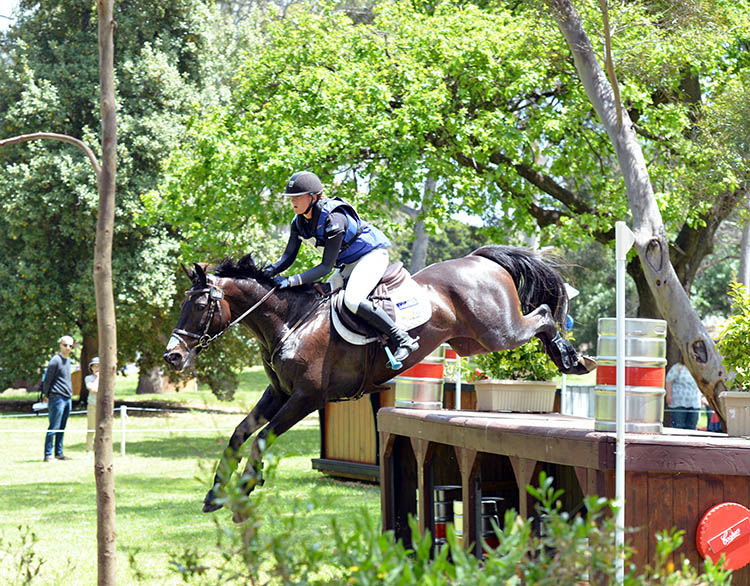 Nineteen-year-old Gemma Tinney is being taught the serious eventing ropes by her ride, the 13-year-old mare Annapurna
"She came to us around four years ago, six months after Pluto Mio; she's his half sister. They share the same dam, Call of the Wind.
"Stuart was riding her for two or three years successfully to 3*. He went to Adelaide on her and after that he thought I should try her because perhaps I'd be a good match. So, I took her to a couple of shows and we went really well. I've been riding her for about a year and I think I've secured the ride now…I hope I have!
"I'm doing 3* now with her having started with 1* then 2*. This year I'm aiming for Adelaide 4* and the Oceania Team at Melbourne in June. Hopefully we'll keep going up the ranks.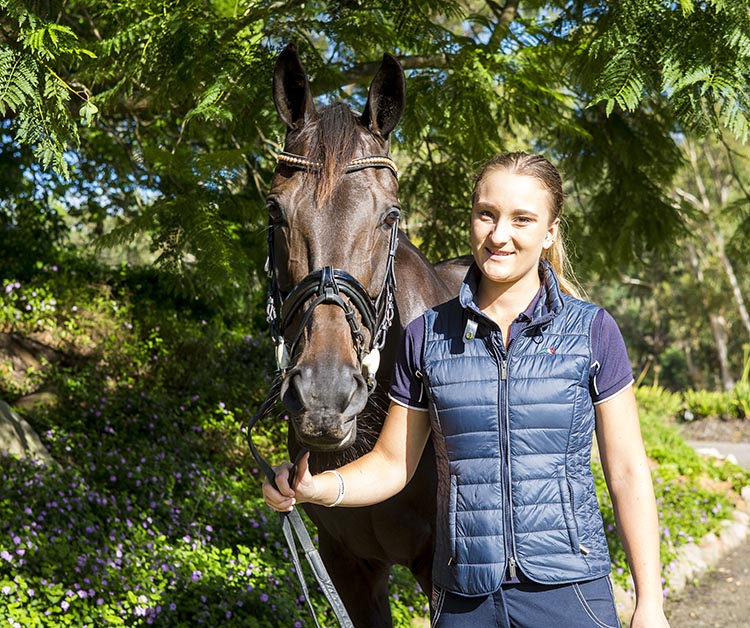 "Anna's my first 3* horse and she took me around my first one at SIEC at the end of last year and it was great because Dad designed the course and he was there to help me. It was such a lovely course for our first 3* and we went really well.
"She's just lovely to ride. She's my absolute favourite…great on the flat, lovely jumper, awesome cross-country, I couldn't ask for a better horse. I'm so lucky to have her. Anna has a great personality. She loves humans, however she's not so keen on other horses so she has a whole paddock to herself!"