Birgit Popp interviews 25-year-old Sven Rothenberger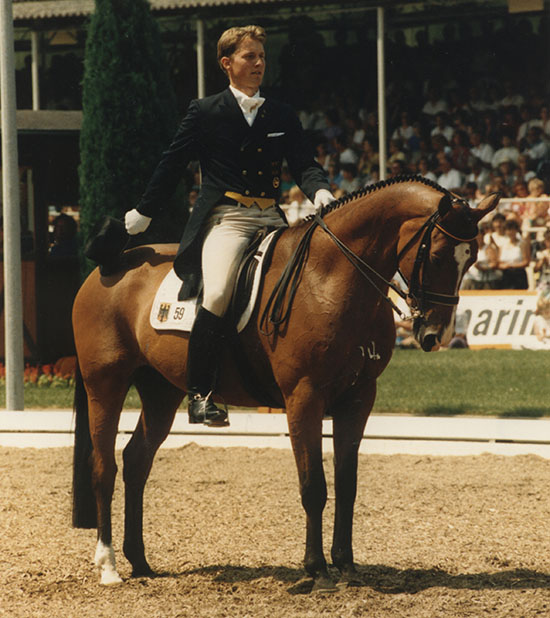 1992 has brought some highlights, with your marriage to the Dutch dressage rider Gonnelien Gordijn, you graduated as a Bachelor of Science from university and placed second  in the Volvo Dressage World Cup Final at Gothenburg. But then a disappointment, missing a place in the German Olympic team, and therefore a certain Olympic team gold medal. What new aims do you have?
"Certainly, an Olympic medal would have been the crowning of the year. But my family was more important and in this instance all my wishes are fulfilled. In that respect, 1992 has been a wonderful year. And it also means a lot to me to have passed my final university exams. Professionally my next aim is my post-graduate thesis in tool machinery. As a rider I want to get my young horses to the successes I had with the others, maybe even more. I want to be able to show in competition, all the capabilities, which are in these young horses."
As I have mentioned it was a big year – marriage, exams, the aim to go to the Olympics, as well as competing on four Grand Prix horses- wasn't this too much in the lead up to the Olympics?
"Sure this year I had to carry a double burden, but there has been no discussion to postpone my exams to a later date. In my case my sport has to stand back for my profession. As for the four Grand Prix horses, two of them I have had just for a short time and I had to find out which weak points still had to be worked on and how they would behave in the show ring."
In 1990 as first German Dressage World Cup winner, and in 1991 as first European Kür Champion ever, you have made dressage history. What importance do you attach to the freestyle to music, how do you view the development of Kür riding?
"In contrast to all the moaning of some sides at the beginning, I see a very positive development. This is proven by the fact that in this year's final, three of the best German combinations took part. The Kür gives the opportunity to approach a much wider public. From the rider the Kür demands more independence by the free choice of the sequence of the movements and of the music."
                                                   Sven and Ideaal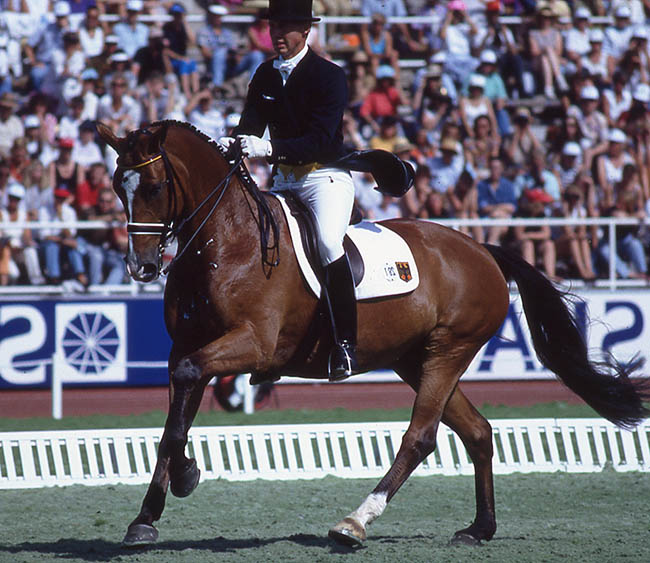 At the World Cup final not everything turned out as you wanted. Instead of taking ldeaal, with whom you had won the team world championships at Stockholm in 1990, you would have preferred to take your European Kür Champion, Andiamo…
"Yes, after the European Champs at Donaueschingen, I was told by the officials that as the, reigning European Champion, I would receive the wild card for the World Cup final with Andiamo. So I gave him a rest over the indoor season. But at CDIW Berlin at the end of November, the World Cup Committee decided to give the wild card to Hector Rodriguez, who finally had no use for it since his horse was not sound. But, nevertheless, I was told by the committee that it would not be possible to grant the wild card for a second time. With ldeaall I had qualified in the regular way over the European League, but I would have preferred Andiamo."
read on below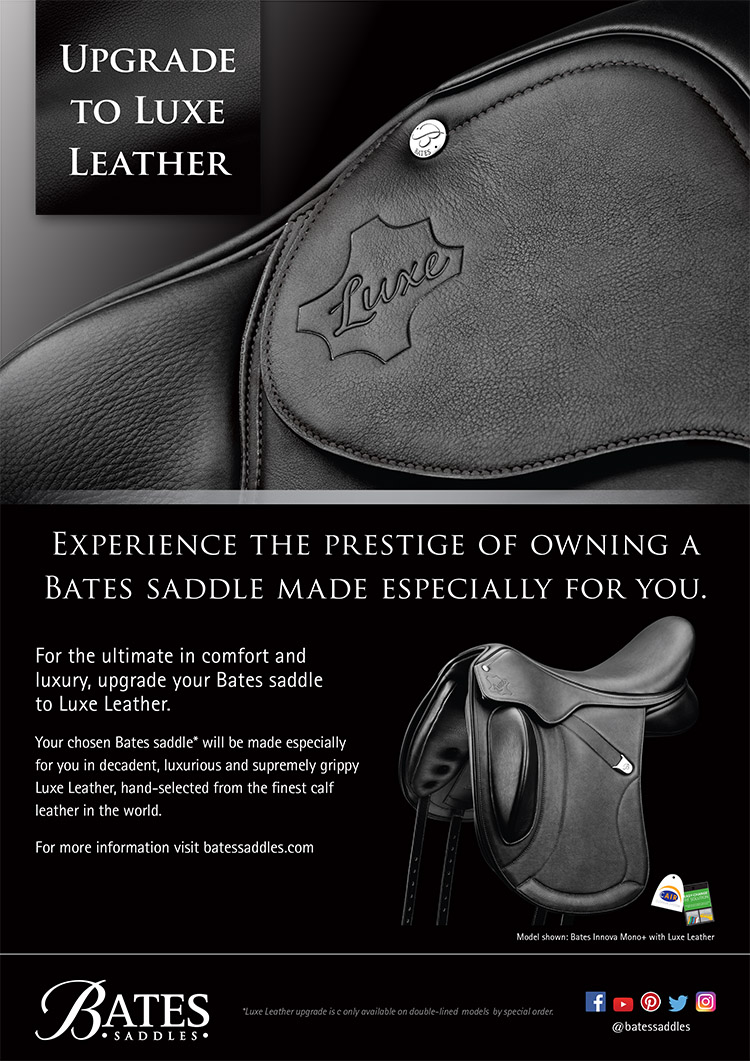 The actual qualifying procedure you do not consider the best. What would be your proposal?
"I am of the opinion that the best should take part in the World Cup Final. Therefore I would take 50% of the participants by their standings on the world rankings and 50% qualified from the leagues. The wild card should be abolished completely. Furthermore, changes in the regulations for the next season and the next final should be agreed on and be published at the final of the year before. Individual treatment for a particular participant at the next final should not be allowed."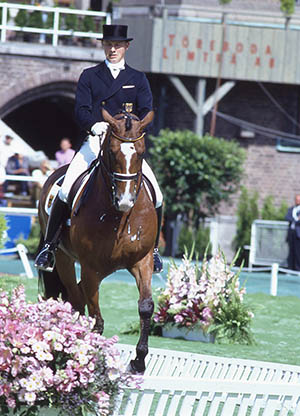 Your prospects for the future are with the Dutch mare Bo, who has already won a team bronze medal with the Dutch at the '91 European Championships, and the Dutch chestnut gelding Attention. Could you please tell us more about these horses?
"Bo is a Dutch mare but bred by the Holsteiner stallion Renaldo, and in 1992 she is just ten years old. I am confident that we will master her weak points and her overenthusiasm. She has outstanding basic paces, great talent for piaffe and passage and a great deal of elasticity and presence. Unfortunately she had not undergone a correct basic education by her previous owner. During this year I have won with Bo some FEI Kürs and Grand Prix tests, but because of the greater experience I had chosen Andiamo and ldeaal for the Olympic trials. The ten-year-old Attention I have owned for two years, now. When he arrived at my barn he was still below Prix St Georges level. Since then, I have achieved several victories and placings in Grand Prix tests with him. He is a very solid horse with great basic paces and high talent for the Grand Prix movements. Also to mention is the ten-year-old Westphalian Amadeus, who joined my barn in 1991. But I have performed him so far just once in competition."
Winning the first ever European Freestyle Championship on Andiamo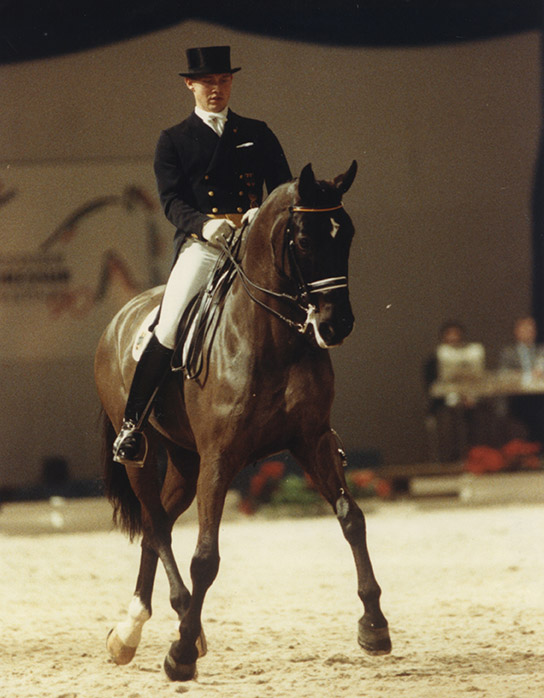 What meaning does sport have in your life? What is your motivation? After your entry in business life will you be able to spend so much time in dressage competition?
"The most important thing in my life is my family, next comes my profession, then sport. It is for me a compensation to my profession. Firstly the riding sport should bring fun to me. As a measure of my personal success it is of secondary importance. This I want to find in my profession. Nevertheless, I want to be at the top in the sport of dressage. It is hard to tell why horses and riding became my hobby when I was a child. There must be something irrational behind it. What is important for me is a fair competition. Not a competition just for the sake of winning. I spend about three hours day in the barn. This I will hopefully be able to do also in the future. I have great respect to personalities like Dr Reiner Klimke or Dr Josef Neckermann, who have been able to combine their profession and sport successfully."
Dr Neckermann, the grand seigneur of dressage sport, who died at the age of 79 last year, has played a great part in your life?
"Yes, a very important role. Along with his student Conrad Schumacher he has been my greatest teacher. Dr Neckermann always tried to pass on to me his immense knowledge and in problematic situations he helped me always with his advice."
more follows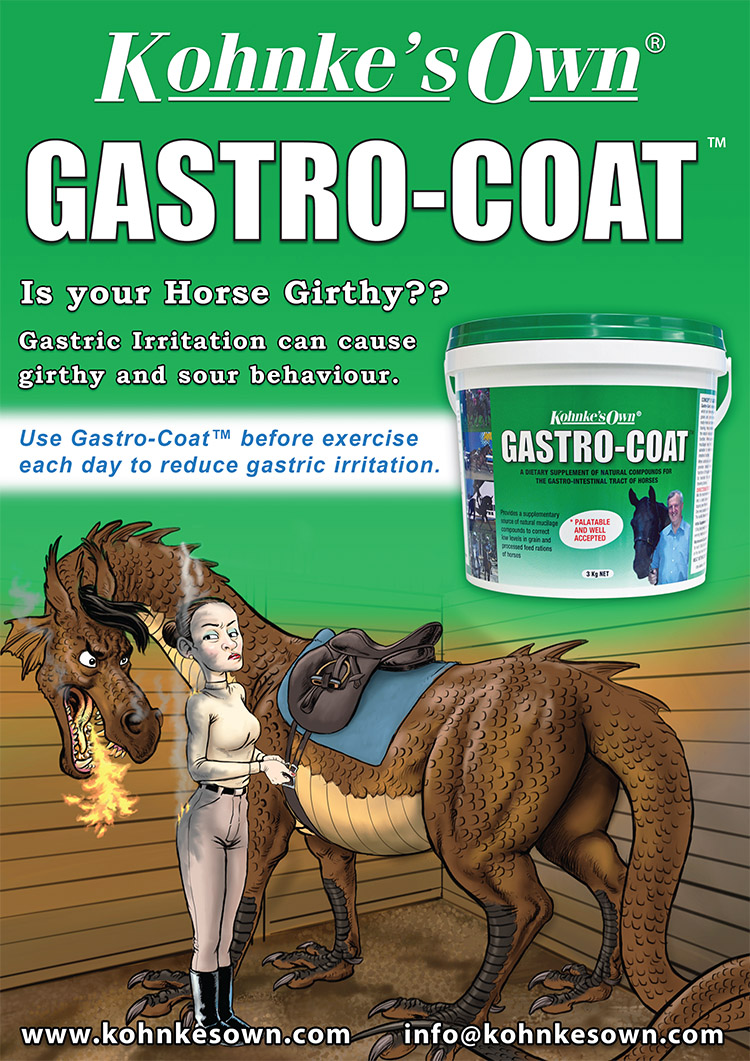 Together with his three brothers your father has built up a family business in the tool industry to a company with 100 firms worldwide. Can you imagine being totally involved up in your profession like your father?
"Sure, he is one of my greatest heroes. My father has built up the enterprise with great passion. Motivation for his profession he finds – as I do – in the success and in the fun that the business world can provide. Money is certainly a nice motivation, but alone it does not make you happy. It is a nice plus as a consequence of our work and it makes life more pleasant to have it. The demands I will face are different today to those my father had to deal with. But, so far, I cannot foresee the details – it has to turn out in the future. I certainly got my ambition from my father. Like him I love the challenge. I always set my aims higher than I will be able to reach, since I never want to get in the situation that I can say I have achieved everything. You have to set your aims higher, otherwise you do not go self-critically enough through life."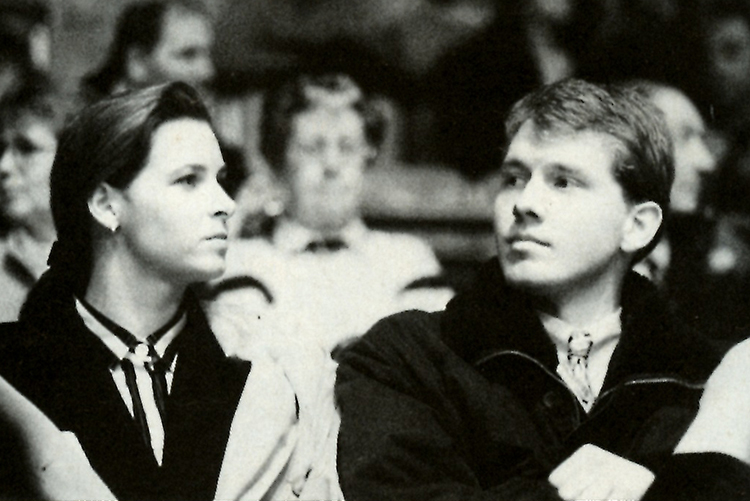 Sven and his wife, Dutch rider, Gonnelien Grodjin
You first have made an apprenticeship as merchant, and then you studied economics and politics. Will you now, as you have passed your exams, enter one of your father's firms?
"No, not for about the next five years. Instead I will learn my trade in an external company and gain the necessary professional experience, there. Otherwise you will always be just the son of the boss. Next I want to take my doctor's degree writing my thesis about the German tool machinery."
What do you consider for the most important qualities of a successful dressage rider?
"Patience, diligence, feeling."
---
ADEVERTISEMENT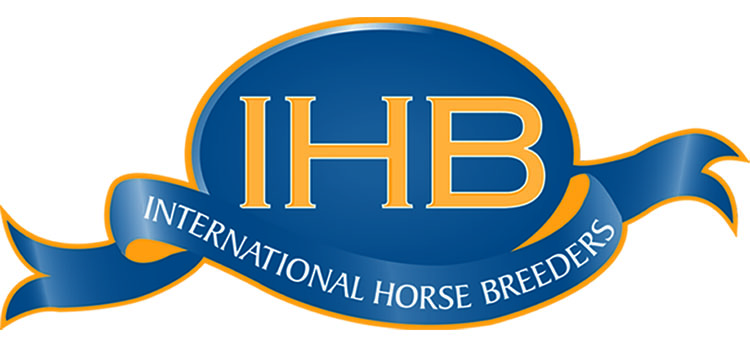 Breeding your own dressage star? A large selection of the best stallions Europe has to offer are available from International Horse Breeders.
Including Don Frederico from the famous 'D' line
Contact Glenis on 03 5439 7251 or: clickhttp://www.ihb.com.au