Steph MacKillop is 20 years old and in her third year of Science and Ag at Sydney Uni. Balancing this with her successful show jumping career, she's had a couple of wonderful equine partners to guide her through the Junior and Young Rider ranks, so it is actually two horses that we are celebrating – her amazing Cob, Cy, and her new Hanoverian, Carla.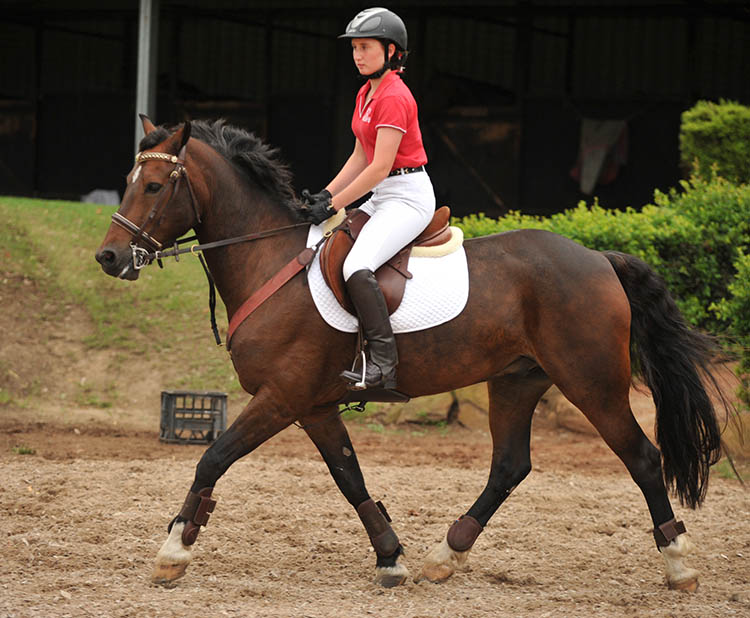 "Alcheringa Tradition, or Cy for short, took me from 80cm to winning a Mini Prix in Bega which was 130-140cm and he's only 14:2, just under the limit for a pony. His PB was 165cm. I took Cy to my first George Morris clinic and George loved him. He said he was another Stroller and that I should take him to the Olympics!
"It was a bit of a strange story, the way we got him. My brother Riley and I were quite young and Mum and Dad wanted to buy a young horse, break it in and have a nice family all rounder. Mum loves Welsh ponies so she went out to the Welsh pony show at SIEC and saw a cob that she really liked tied up to a truck. The next week she found a classified ad for a Welsh cob and Mum and Dad went and looked at him, and just by chance, it was exactly the same horse. So they bought him as a two-year-old and broke him in. I remember sitting on a little stool next to the round yard out the back watching it all. I must have been about six. As a two-year-old, he was a bit pushy…typically Welsh, but he got over that and he was so easy. Mum rode him for a bit and did some dressage, and then Dad took him over. I had started jumping and was having lessons from James Mooney.
"James said, "Why don't you try him over a jump?" He jumped a tiny, tiny cross bar the height of the wings. That's when we knew he could jump!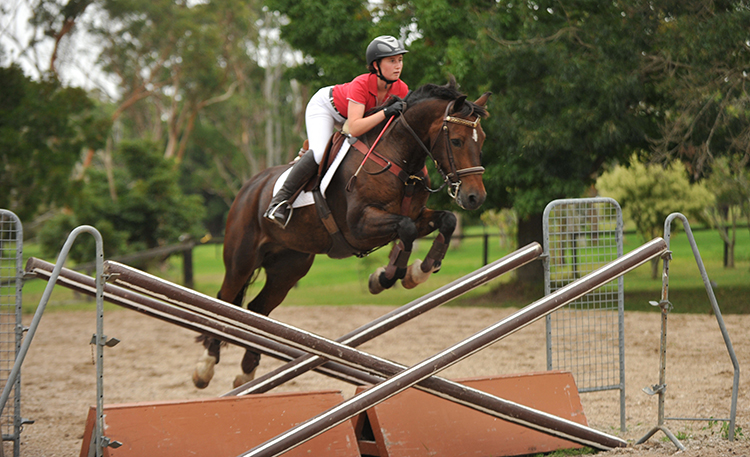 "I started jumping him when I was about 10. James wanted to get Dad off him because he was a 'rocket bottom'. I was the only one calm enough to ride him. At first I wasn't a huge fan because he was so strong and fast, but I got the hang of him and never looked back. I took him really slow as a young horse. I wouldn't really jump fast in jump offs and gradually built him up.
"He saved his hotness for jumping and it really helped him to get that extra bit of power, but he was so quiet on the ground. He'd fall asleep everywhere; in the wash bay with his little lip resting on the railing. I could have beginners on him on a trail ride.
"We only just sold him to a really good new home.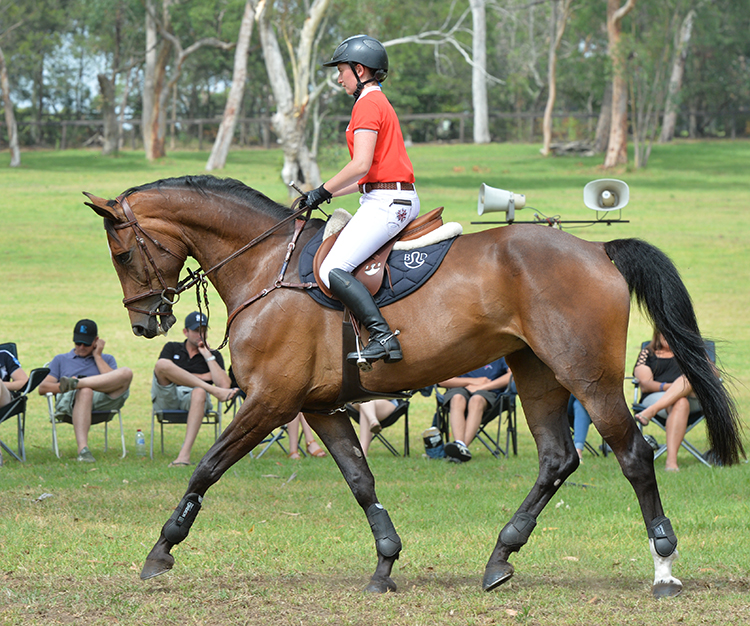 "I looked for a new horse for nearly a year and a half. When we first started looking, we saw Yirrkala Exclusive (Carla) jump at Hawkesbury Show and I said to Mum, "That's the kind of horse I'd like." I really liked her build, really athletic and powerful but not too big and chunky, and she had a really neat technique. She had a lightness about her. I hadn't really seen anything that I liked and I'm pretty picky!
"We asked the owner but she wasn't for sale at that time so we kept looking. Then at Krissy Harris' Show the following November another girl was riding Carla and I didn't recognise the horse at first and I said to Mum, "I really like that horse," not knowing it was her. So, we checked again and this time she was for sale. I loved her from the first ride.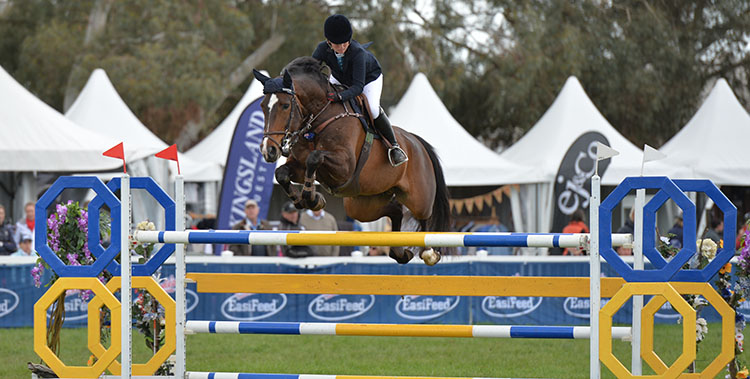 "She's a Hanoverian State Premium mare (by Escudo 1) bred in Germany by Manfred Schäfer. Sue Knox imported her as a five-year-old in foal. That foal was Yirrkala Quinten (by Quintender) and he won the Young Horse Champion of Champions in 2015 as a five-year-old at the Summer Classic. He's like a bigger version of her. Sue has another filly from Carla by Christian via embryo transfer.
"I had a couple of other horses in between Cy and Carla so it wasn't too big a shock to go from the smaller horse to the warmblood. Carla and I clicked really quickly. I've never connected so quickly with a horse so it really wasn't that hard. A few months after we bought her we went to Sydney Royal and never placed below 6th in every class I took her in. Cy and Carla are very different rides, and I was competing them both at the same time for a while. They both need two different sets of tools. Cy you have to keep calm and hold him back a little, but with Carla, although she gets a bit excited, you have to encourage her and ride her with your leg a bit more.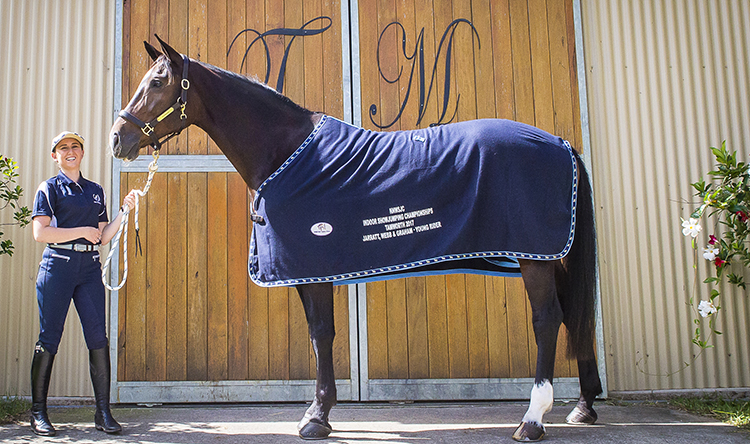 "Carla's 11 now and so far she's won a Young Rider at Tamworth a couple of weeks ago and third in the Young Riders at Equifest. We won the National Young Rider Series in 2015 and also came third in the Silver Tour finals at AQUIS Showjumping Classic at Elysian Fields in Queensland last year, which is probably the biggest track I've taken her on. This is my last year of Young Riders. I want to step her up a bit now. I'd consider taking her overseas when I've finished Uni, but we'll see. She has a good attitude to it all, she's very careful so we have to be careful what we do with her but she really wants to do it and tries extremely hard.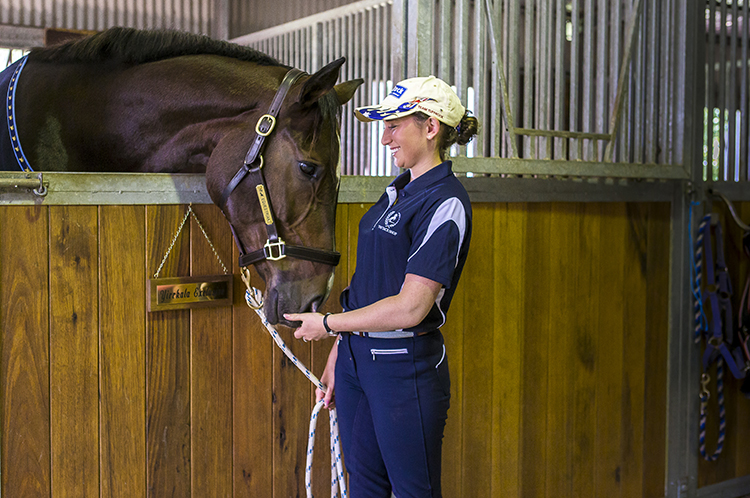 "If she was a person, she would be a needy princess! An absolute princess. She's very demanding and basically gets what she wants….I love her to bits and I do spoil her a lot. She bangs on the stable door and it's usually because she wants scratches, she loves attention. She won't pee in her stable so we have to take her out onto the grass, so she bangs on the door for that, or if she's thirsty and the water isn't clean enough or she wants more food. She's full of personality and makes me laugh all the time. Her ears are also very expressive; they flop to the side when she's concentrating. She's just a joy to have around."