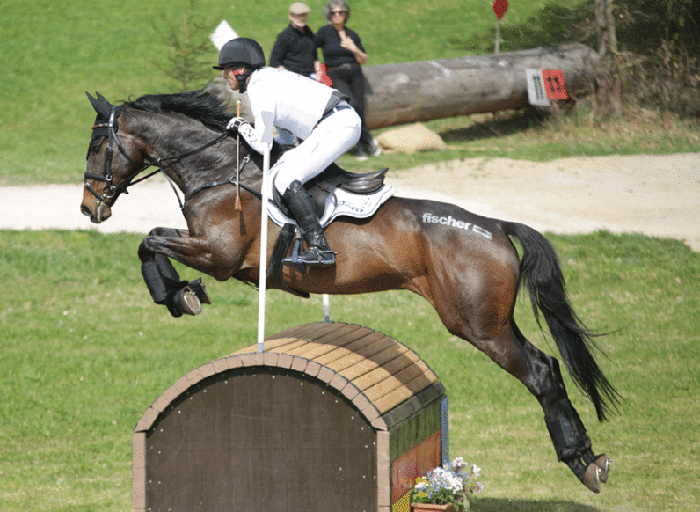 Michael Jung and Lennox – bred by Volker Steinkraus, carrying on the Butts legacy and 99.86% Thoroughbred…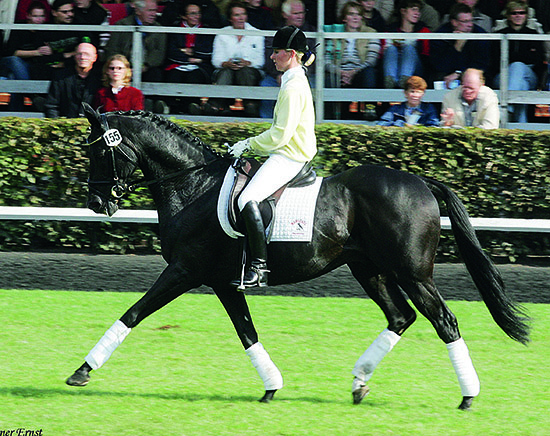 Lennox's sire, Sunlight xx and to find more about the dam sire, Heraldik click
When Michael Jung won the 3* at Marbach in May 17, riding Lennox, Sunlight xx/Heraldik xx, bred by Prof Dr Volker Steinkraus, it was a welcome indication that the eventing horse breeding program of the late Fredrich Butt was being carried on – by Hamburg doctor – Volker Steinkraus. (To read more about Fredrich Butt go to: http://www.horsemagazine.com/thm/2014/12/friedrich-butt-breeding-eventers/)
Lennox is the classic Butts formula, Thoroughbred over more Thoroughbred. When you analyse the pedigrees of stars like Butts Abraxxas, you find that they are nearly all Thoroughbred, and Lennox is the same.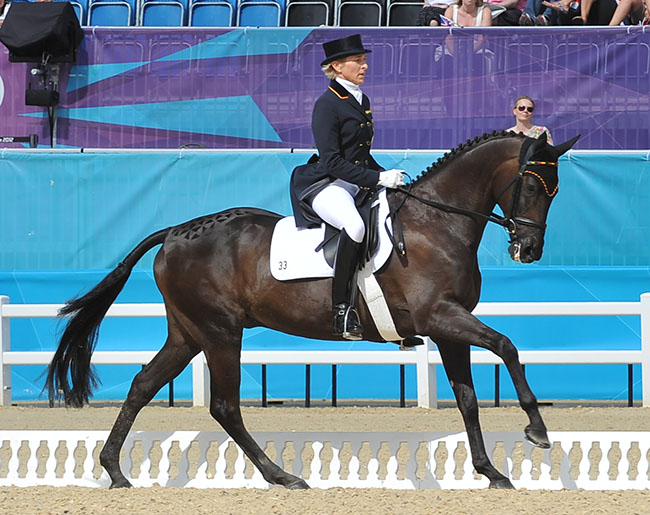 Butts Abraxxas, 63/64ths Thoroughbred, competing at London Games 
Like Mr Butts, Professor Steinkraus, discovered breeding eventers may bring fame, but it is unlikely to make you rich:
"I don't know anyone else who breeds just for eventing because there is not enough money in eventing horses. They breed dressage or jumping horses, and every now and then an eventer is just their by-product."
Where did Mr Butt get the ambition to breed eventers?
"I never got to know him personally because he passed away six or seven years ago. He himself was a very passionate rider of races on the beach of the North Sea at Cuxhaven. When the tide is away, they race along the beach, and he was very active in racing his half Thoroughbred horses. He rode all his mares himself, and starting with a Hanoverian half bred – a half Thoroughbred horse – and then he always brought blood to blood. Normally in the German breeder's opinion, you don't want too much blood, because they think the horses don't get enough fundament, and they are crazy in the head. They try to combine Thoroughbred horses with Warmblood. Friedrich Butt really followed his own opinion to bring blood to blood. So he put a Thoroughbred stallion to his half bred mare – so you get 75% Thoroughbred, and if the foal was a filly, he would breed her to a full Thoroughbred horse, so he raised percentage until he ends up with horses, that out of eight ancestors, seven are Thoroughbreds."
"He raised and raised the blood, and happened to produce horses that are very clear in the head, and they all can jump. Butt only selected Thoroughbreds that were very good jumpers. He would never select Lauries Crusador, Butt's Thoroughbreds were always superb jumpers and he rode all his mares, himself. He could really tell – is this the kind of mare I want to breed with?"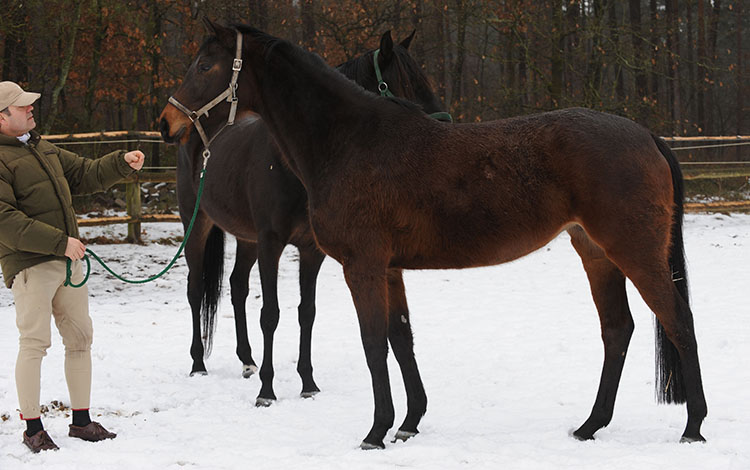 Butts Leoness, one of the L line mares, and sister to Leon
"He probably had four or five mares. When the mares were three he would breed them, then he would put them into the sport – and he had a very good strategy. He would give the young mare to an unknown rider, like Andreas Dibowski was then, and he would say, 'I'm going to give you 10% of the horse, and with each month you work the horse, you get 1%. It's a great idea, I do the same thing. I give a young rider, 10% of the horse, and he takes the horse and from day one, this is your horse, and 10% of the horse is yours as a present. With each month you work the horse, you own one percent more. After three years, you own 36% in addition to the 10% I gave you at the start, so we are approximately even after three years. Then we can decide what we are going to do with the horse. Are we going to sell the horse? Or are you going to buy the horse – you can get it for little money, the price we agreed at the start."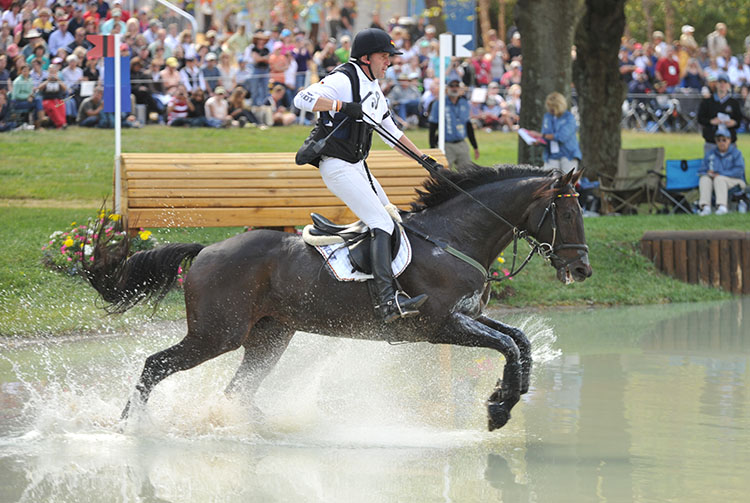 Andreas Dibowski and Butts Leon at the WEG in 2010
"The problem for the breeder is that you start to sit on all these horses and you end up with not enough stables. So you have to get rid of some horses and the horses are best sold at four or five years."

It was more or less by chance, that Professor Steinkraus ended up carrying on the Butt's legacy:
"I wanted to buy a horse for myself and I went to the Butt's yard and I got to know his widow. He'd only passed away half a year before, and we were talking about the horses, and I said 'what are you going to do with the horses?' She said 'I don't really know, probably sell them to different people'. I had one older breeder with me, and he said, 'Ann-Kathrin, why don't you sell all the horses to Volker Steinkraus, because he has a yard, and he has the fields and we keep the pack together. I found that a very charming idea, we agreed, so I bought ten horses from Mr Butt's widow… and I only went there to buy one horse!"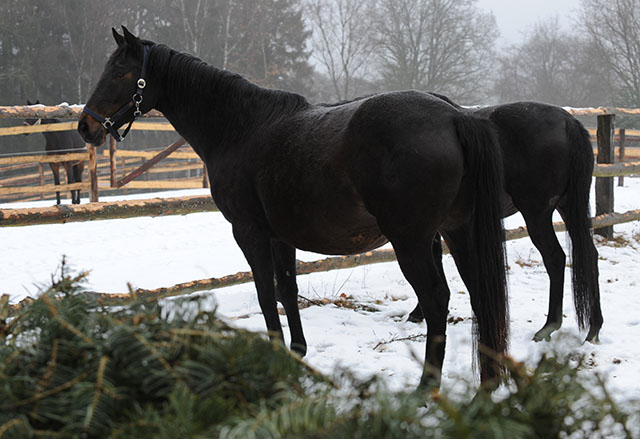 A line mares – the line Abbraxxas is from, as you can tell…
"Everyone, all my family, thought I'm crazy, because I'm a dermatologist, I work full time in medicine – but my passion is horses."
"So I came home with all these horses, but this yard as you can see is ideal to breed horses. From every window you can look into the fields and see the horses. Then I got to know Dr Schade, and he said: 'you know in Hanover we have one problem, we don't have enough blood especially Thoroughbreds that are good jumpers. Why don't we treat this as a little microcosm to produce Hanoverian Thoroughbreds for the Hanoverian breeding system', and I thought this was a very charming idea. I am very interested in Eventing, I've ridden at the German championships myself, I was never very successful, but I was at the European championship for the Rural Riders and one time won the bronze individual medal, so all my life I have been passionate about eventing. I thought, you have to pick up on the idea when it comes, even if it wasn't the original plan. This was five or six years ago."
more follows "So I had all these mares and young horses – and one was Avedon who was the eventing champion at the Bundeschampionate in 2008 as a five year old. I raised him, and my interest is that the horses go into the sport. I've sold two to Andreas Dibowski, one was Avedon, and the other I bred myself, with one of Butt's mares with Sunlight as the father. I tried to follow Butt's idea to really bring blood to blood."
Just once, Professor Steinkraus, ignored the master breeder's dictum:
"I tried an experiment three years ago, I brought half-blood stallions to Butt's mares. It worked fine, but the years we had blood to blood was better. When I go to shows with the foals, and the breeders say to me, how can you be so courageous to bring blood to blood? I say, it's not mine, I just follow Butt's idea and he was a great man – it is an homage to Butt. I'm very sad I never got to meet him. He must have been a very sensitive man who was really a very brave horsemen just to follow his idea and not listen to anybody, just breed blood to blood. That's all I do, and Dr Schade from the Hanoverian Verband gives me great support. Schade says 'this is a wonderful idea, and why don't you follow it?'"
"The horses that come out of these mares are strong horses, even if you breed to Thoroughbreds, they have enough fundament, they are solid horses.
"Now I have two four year olds from my own breeding program. Butt's Ashton with Dibrowski, he is by Sunlight from an Heraldik mare out of a Star Regent / Shostakovich mare. The other is also a Sunlight out of an Heraldik mare from the Kronenkranich / Wiesenbaum, that's one of the most successful lines in Butt's breeding system. I bought from Mrs Butt, four progeny from Andora."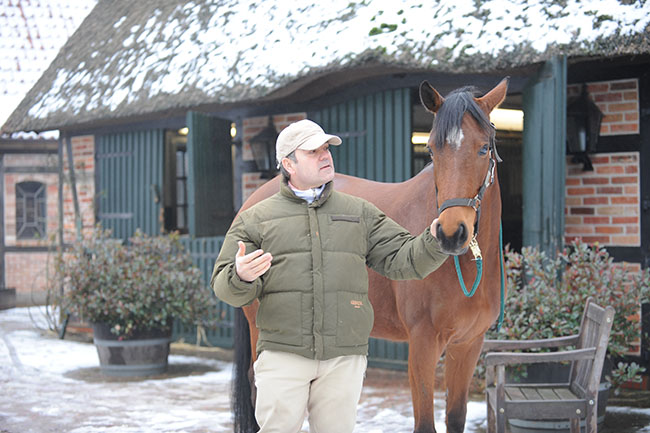 Professor Steinkraus and Butts Alida – a representative of the A line
But when you bought the Butt's horses, they were not famous as half of an Olympic gold medal team?
"No, no, no, I bought them six years ago, we were far away from being so successful. Butt just did everything in a very natural way, not with a lot of money and big stables. His farm was in a playful manner almost, riding his own horses, the system he had was in his head – ride the mares and find out if they were good to ride, and then take Thoroughbred stallions that were good jumpers – every once in a while there are Thoroughbreds that are good jumpers. He did a lot with Star Regent, Wiesenbaum and Kronenkranich. In the last years, he was very heavy on Heraldik, almost all the pedigrees of the horses feature Heraldik. He made some experiments with the Hungarian Thoroughbred, Markus Deak, this year we will bring two mares to Markus Deak, and two to Sunlight. We have the full-sister to Butts Leon, Butts Leoness, she belongs to my sister-in-law, and this year we will breed her to Markus Deak. We have some very nice Sunlight foals."
"I am happy with the results of the first couple of years. As you know, in breeding, things don't come easy. The year before last, we lost two foals out of four, that threw us back, but I think the system works well. The horses are very clear in the head, and we are very proud to be able to continue this Butt's idea – he has really revolutionised the Hanoverian system for breeding eventing horses."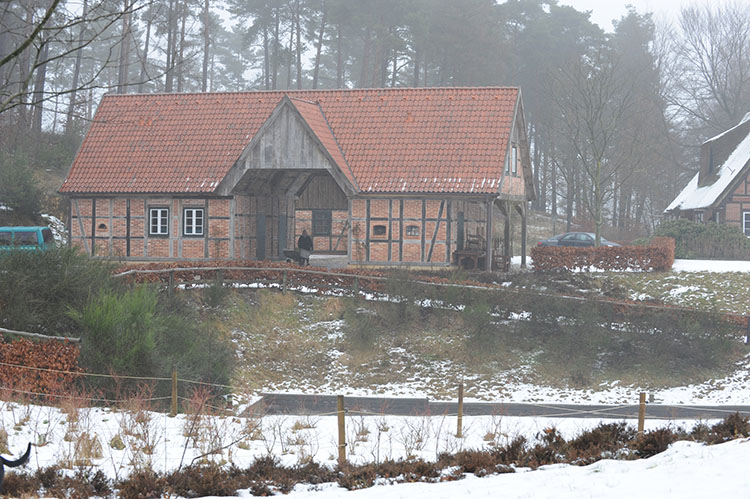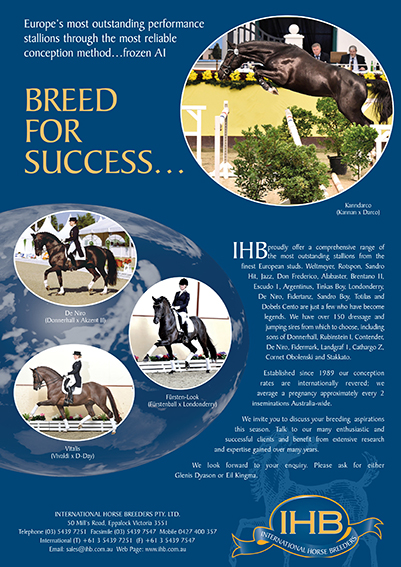 Interested in breeding sporthorses?  – you'll love our breeders' club