Story – Chris Hector      Photos – Ros Neave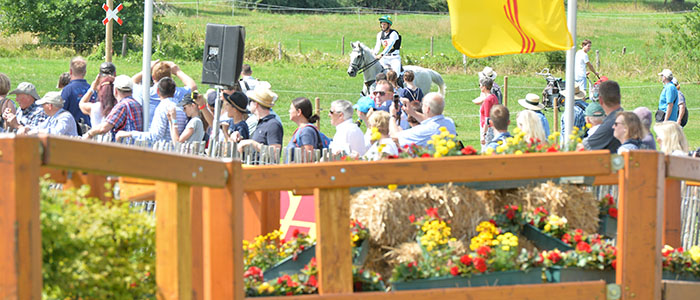 The CICO*** at Aachen is a great example of how you can present eventing for a largely non-eventing audience without dumbing down the sport. I think it helps when you have the sort of sophisticated communications system that Aachen boasts, where the anyone can sit down and watch on screens all over the place without having to actually get out there on the course. It helps too that the course builder, Rüdiger Schwarz has the magic touch – just enough difficulty for the cream to rise to the top, but no unpleasant scenes, just lots of harmless little runouts…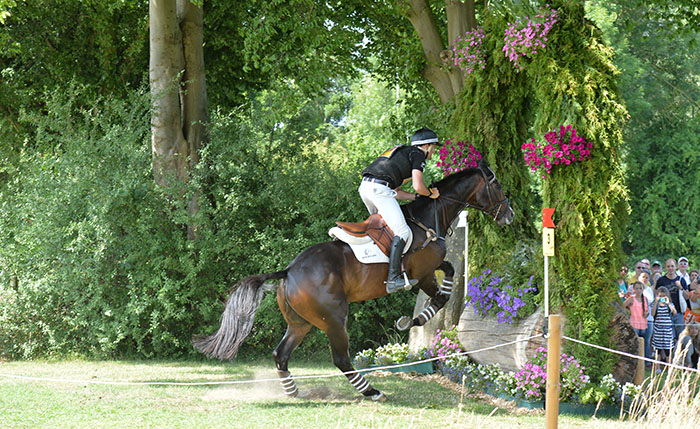 Jock Paget riding Xavier Faer, looking good at fence three, but eliminated on course
The course is certainly no gimme, there are seven eliminated including Pippa Funnell, Karin Donckers and the Kiwi duo, Tim Price and Jock Paget.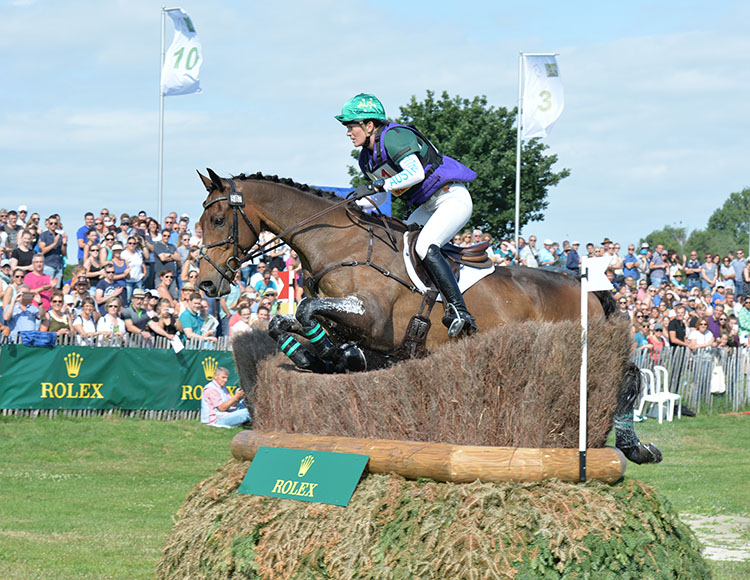 Katja and BP Cosmopolitan, first Aachen, first out on course…
First out to tackle the track is Australia's Katja Weimann on BP Cosmopolitan. You can see the pair getting more confident with every fence, Katja's home clear with 20 time to add. I'm waiting in the mixed zone for my chance to chat when one of my highly trained colleagues wants to know, why wasn't there a guinea pig ride? Sure.

First out, first Aachen, they are trying to make it easy for you at this show…
Katja laughs: "No, not really. I think that's probably the most stressed out I've been before going into cross country. First out, big enough track, some tricky questions out there, but he was super, awesome."
It's been a bit of an up-and-down competition for you…
"A little bit. There were some really nice bits in his dressage test, I thought, but little things in there that weren't quite right on the day. That was disappointing because he can do a much better test than that. He showjumped really well, he's such a good jumper that I should be able to jump a clear round – he just touched that number three, and being first out, maybe I was big into the treble and we had the last rail down. I'm happy with him anyway. This is his first competition since we came to Germany so he was really good – he hasn't done an event since Camden so it's been a long time between runs."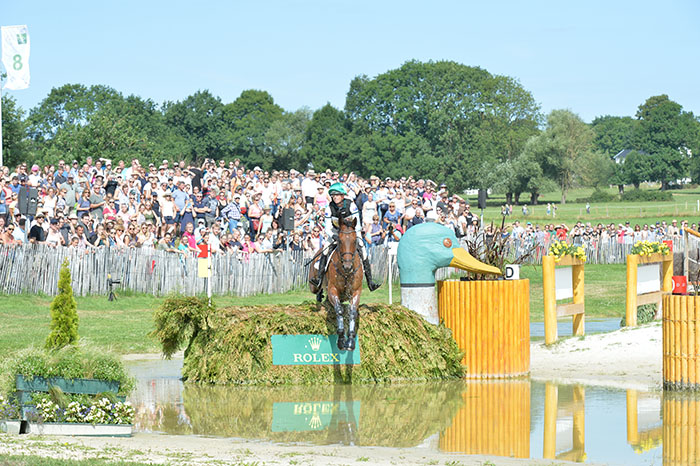 Emma McNab and Fernhill Tabasco, looking good in the Rolex water
Emma McNab had a run out on the pair of angled narrow brushes, and picks up another one, for 40 to go with the 8 penalties she picked up in the showjumping, and any hope of the Australian team pulling off back-to-back team victories at Aachen are gone.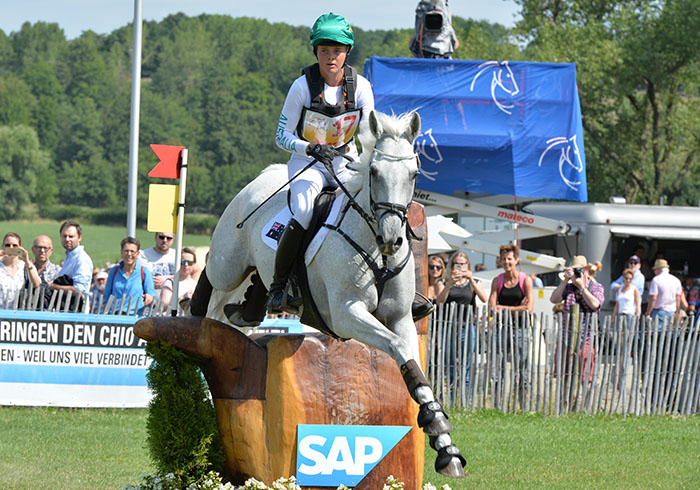 Isabell and Mouse, clear across country and just 2.4 time
Isabell English was riding as an individual on her Feldale Mouse. A 50.8 dressage put him a little behind the eight ball, but clear clear in the showjumping, and clear with just 2.4 time on the cross country, saw them finish the event in 14th place:
"Mouse was really good, I'm really happy. There were a few problem fences but he's really experienced."
Those two narrow hedges on the angle were a bit squeezy…
"They come up so quickly after the bounce, you've got to come down the hill, and see your line and ride to it. It happens very fast. The rest of the course is nice, it asks a few questions, but it should ride well if you ride well."
You are still having fun over here based with Michael Jung?
"It's really good. I'm always learning, I get to ride lots of horses."
I saw Michael watching your dressage test…
"They are a really supportive family. They help me lots and they all work really hard, it's so nice to be with them."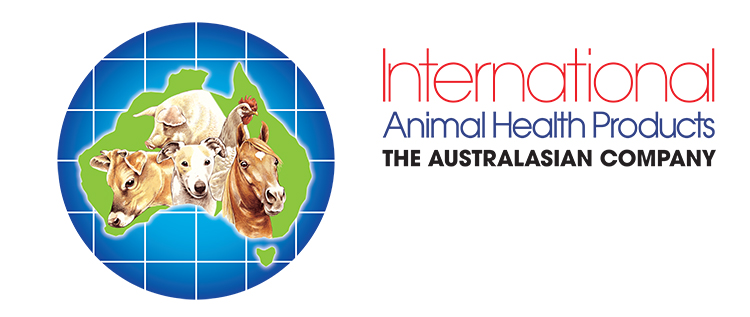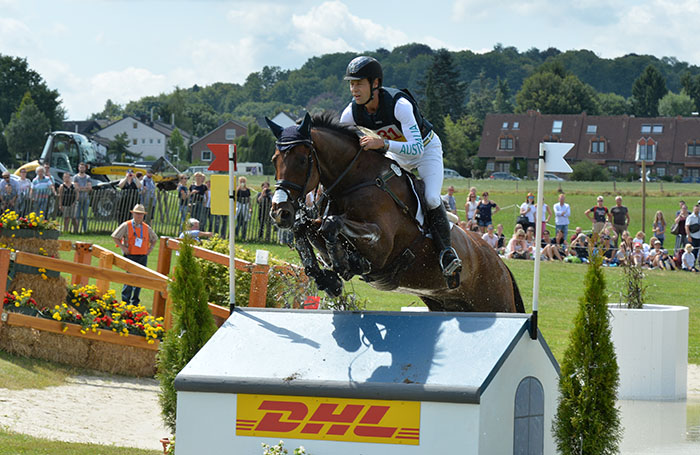 Christopher Burton was 11th after the dressage and even a clear showjumping round, and a lovely clear cross country are not going to pull him up in this company. Still Christopher is happy enough: "He's become a really class horse, a really good galloper."
Libby Law image
What went wrong with the dressage?
"We're just a bit out of match practice. We didn't take him to Kentucky this year, he was thin and losing weight, I wasn't happy with his soundness, so we rested him, put some weight on him, and got him right and set him for the end of the year. He's always been quite a feisty bugger as you see when he gallops cross country, so that's the trade off, but I'm sure I can patch him up and get a better test out of him. We'll see how he pulls up and re-direct for Burghley."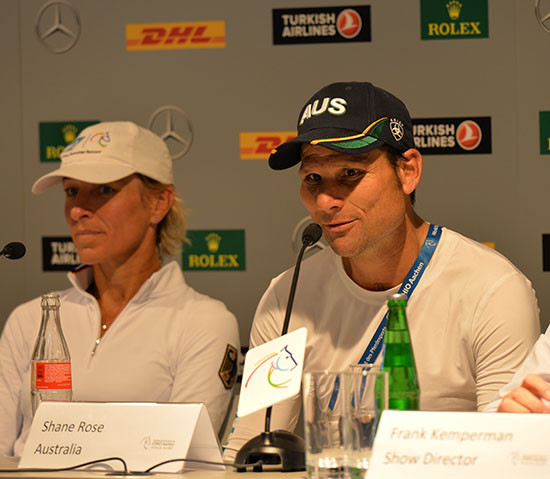 Shane makes it to the Press Conference as third place getter
It was now pretty much down to Shane Rose and Qualified. Shane has had a horrible year – his dad died, his horse was killed at Badminton, he had a couple of very ordinary shows… is there a point at which you stop bouncing?
"Look I'm sure there will be. I guess the year didn't start off quite the way I thought it was going to be, not just Badminton, but with my father passing, that was really sad. The good thing was that I had a really good week with him before we came away, and he, in his typical fashion told me to go on and do the things I do – and it was really easy for me – I wouldn't say put behind me, or move on – but give me a forward focus. My immediate family, my wife and kids are all great and supportive and you start to think about other things in life, and things that make you happy, and you go back to the horses that you have got."
"It's a good thing Virgil was going great and gave me a new focus. His last event before Luhmühlen was Chatsworth, and I think he probably did the best test he's done, showjumped really well, unlucky to tap a back rail and then cross country he knocked up really severely after four minutes and I was slashing my wrists again. Fortunately we found that he'd had a pollen infection in his lungs, with the grasses over here, the pollen gets in their lung and acts like an asthma."
"We treated that and we were set for Luhmühlen. The dressage didn't quite make it, and he got a little flat in the canter and moved from a 40 to a 48. I hadn't finished a cross country the way I wanted for a while and as confident as you might be in your own ability, you start to doubt yourself, and remembering that last time out he'd only got four minutes into the course… But it was super, for him to gallop so effortlessly and jump so beautifully at Luhmühlen really was a confidence booster."
"Then it was off to Barbary with Darcy (CP Qualified), his last two competitions didn't go very well for him. He had a really tough run at the Olympic Games, he was so close to winning a gold medal with the team. With hindsight there are things we could have changed. We had a plan and we stuck with the plan, but it didn't quite come off. I felt as though I'd had a go. I was actually more proud of that performance than the one in Beijing. This one was my own performance…"
"Moving on, we decided to do a couple of things at the end of the Games which didn't go well. I had a fall from the horse at Blenheim and he'd just fallen into a bit of a hole. So we gave him a long rest. At Barbary, he had a hairy moment, he was trending 35 in the trot, he was working really well, but a little anticipation before the pirouette and he had one of his stallion moments and waved to the crowd a few times, then carried on and did some lovely canter work to claw back into the low 40's."
At Aachen, Shane and Qualified finished the dressage in fourth place on a score of 36.7 to be fourth behind the star German trio, Auffarth, Jung and Klimke.
"So coming here to Aachen, I knew he was capable of a good test. A little apprehensive in the walk when I was coming back for the second pirouette – because the horse really know this test – but he worked as well as he has worked, and I was really happy with his test."
But there was more drama for Shane at the showjumping arena…
"Warming up for the showjumping was a little interesting, canter around to a little vertical, metre ten, jumped it really nicely and stumbled and tripped, and twenty metres later both of us were sprawled on the ground and we were surrounded by vets and doctors. In a very Aachen fashion. the stewards came up all relaxed, just take your time and we'll re-slot you. The vets will look at your horse, the doctor will look at you, when you are ready, you go in. And he jumped super so I am looking forward to today."
The course?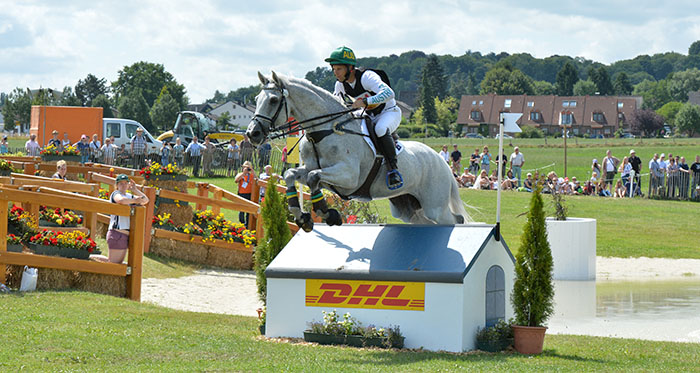 "Rüdiger has built a really tough, nice track. I'm really looking forward to having a go. Time is going to be tight, I didn't think you could angle fences that much and horses still be able to jump them – hopefully we can!"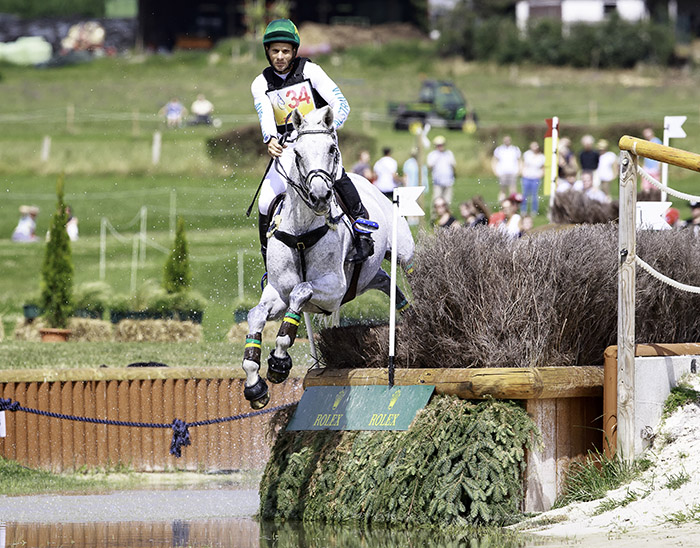 Through the Rolex water for CP Qualified and Shane – photo Libby Law
more follows below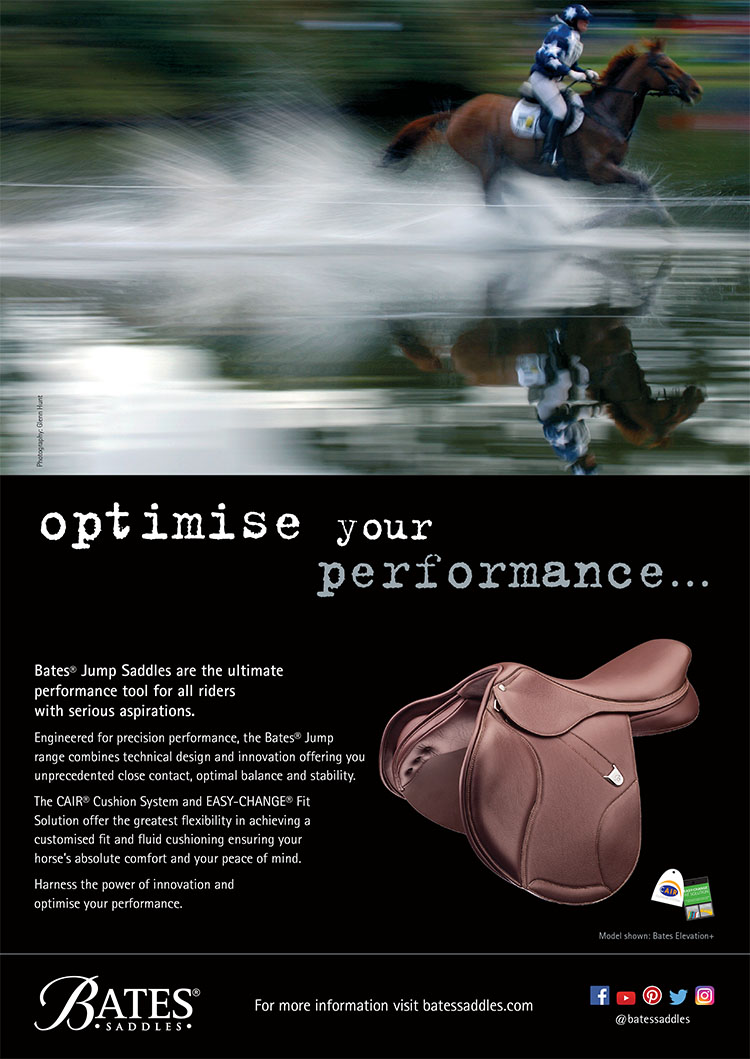 Well they could, just a smidge over time to collect 0.80 time faults and finish in third place – just 0.3 in front of Sandra Auffarth and Opgun Louvo, with Michael Jung and Sam, clear, clear, second behind Ingrid and Bobbi, who also finished on their dressage score.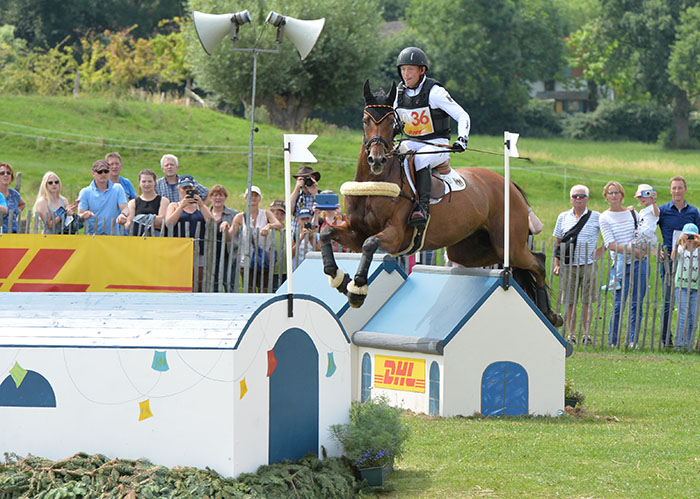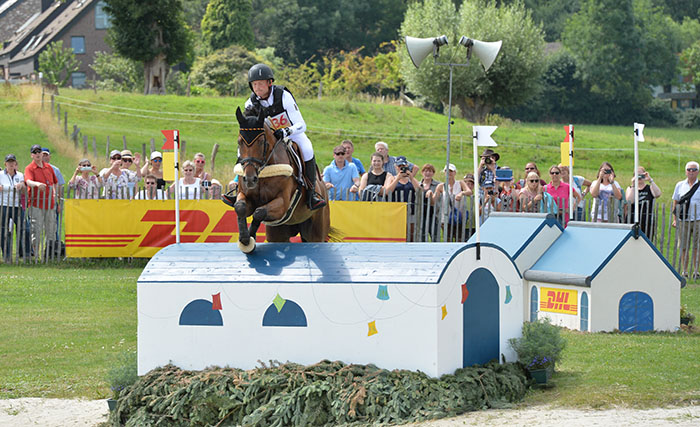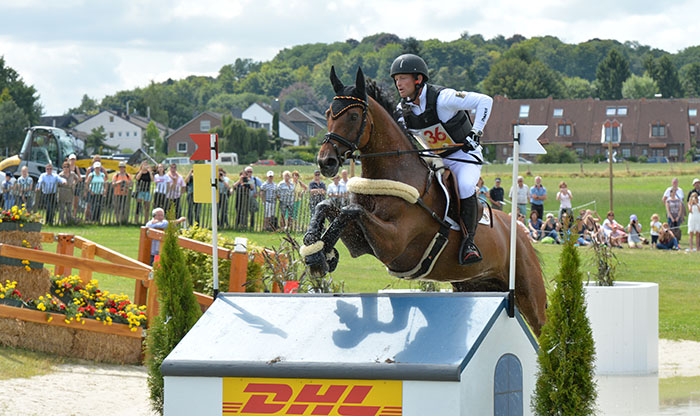 Through the DHL water, Michael Jung and Sam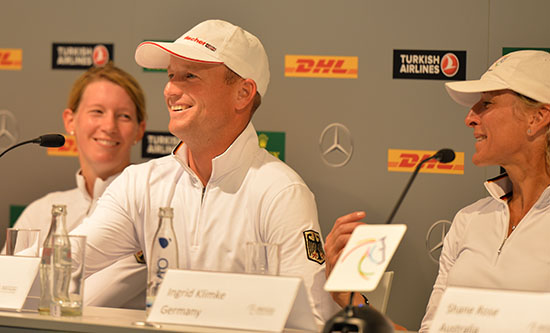 Michael Jung at the Press Conference, half way through he asked the assembled Press, 'why am I doing this in English?'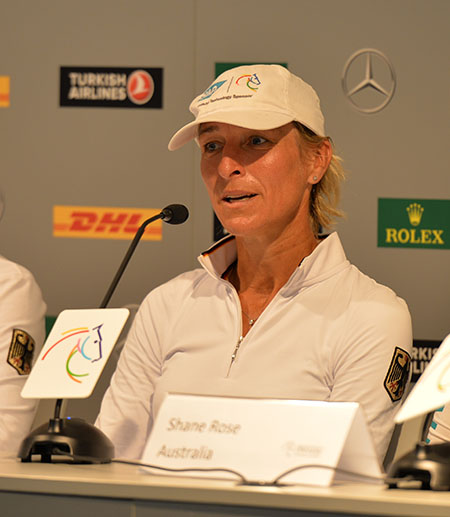 "It was really wonderful to ride the course," Ingrid said afterwards. "For sure you had to be really focused and concentrated, and the horse had to be very clever and quick thinking, but for me it was a great pleasure and joy to finish in front of Michael, especially since when he started the course, and Bobbi was left behind, Bobbi wanted to go with him. I was really so fast on the first minute, after that I had to slow down! It is good to know that he is really fit for the European Championships…"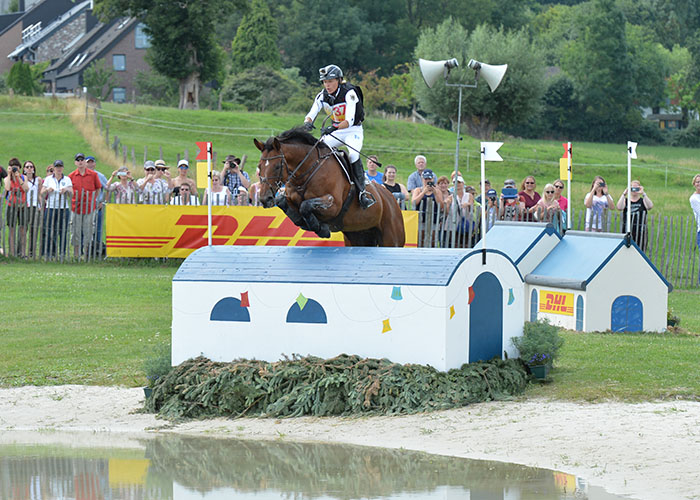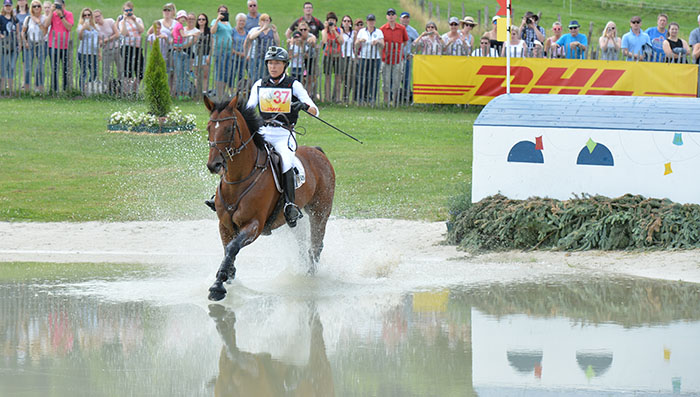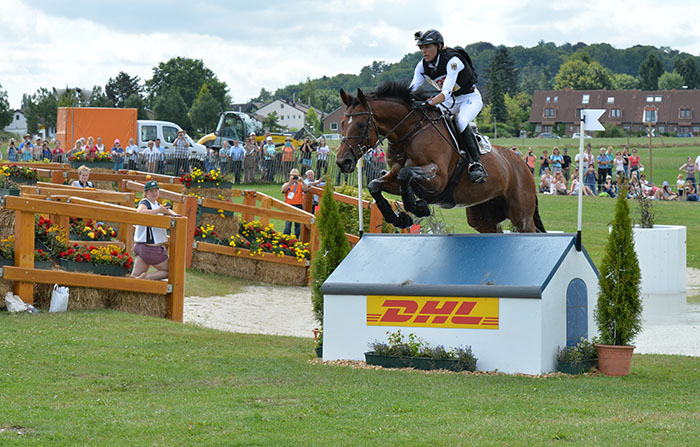 If you are interested in Eventing, you should visit our library of fabulous articles, with lots and lots of training articles with Ingrid Klimke