Melody Webber's Burbage – Saddleworld Horse of the Month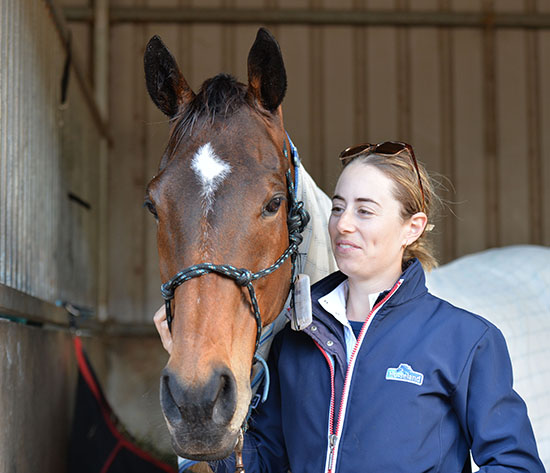 What a wonderful horse! The Thoroughbred, Burbage will be nineteen years old in September and there he was at the Saddleworld International 3DE giving 25 year old Melody such a lovely ride, to finish on their dressage score, and 17th out of a field of over 70 competitors.
"I got him in 2009," Melody tells me, "he's a real little superstar."
What had he done before you found him?
"Not much. He was bred in Victoria at Eliza Park but raced up in Queensland – or barrier trialed in Queensland. He was very very slow, I think he barrier trialed three times and ran last in every single one. But he is also a little bit horse shy, so I imagine when he got on the track, he wasn't going to have a bar of running with other horses. I got him from a girl who hadn't done a lot with him, so I kind of started from scratch. I started at Intro with him, and now we are One Star, and hoping to go Two Star later this year. He's been One Star now for a good five or six years (Melody has a good giggle) between him and I we've played Pre-Nov, One Star and back again. Hopefully we are on a roll now!"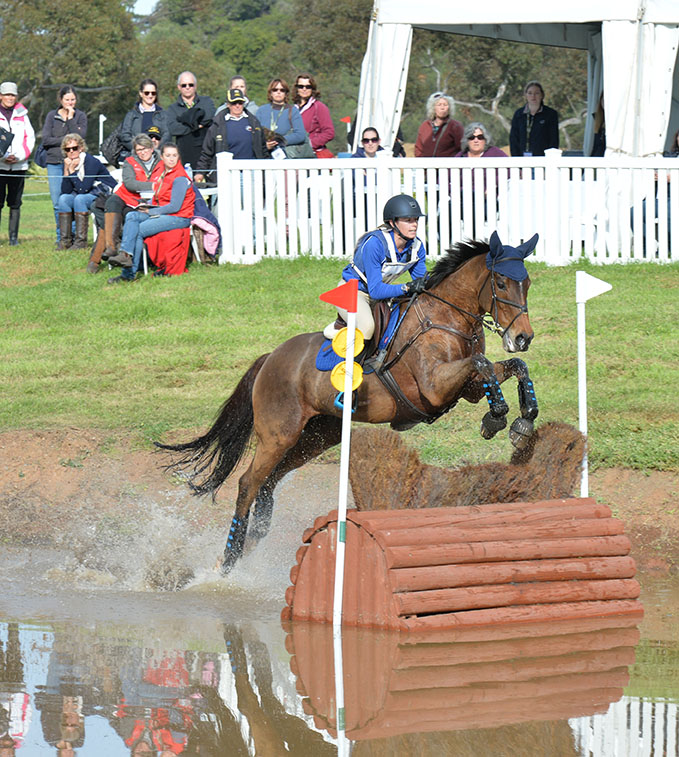 "He's a super jumper, obviously he doesn't quite compete with the Warmbloods on the Flat but he is a real trier on the flat. Lovely horse to do everything with."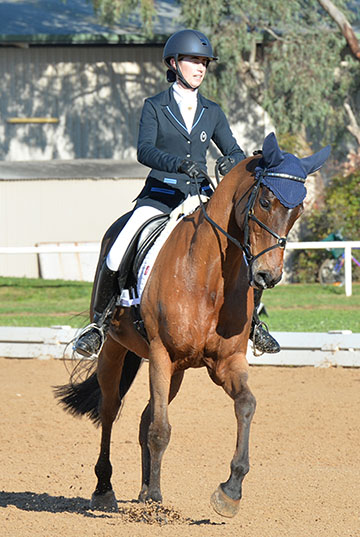 Who helps you?
"I'm coached by Tarsha Hammond and Andrew Barnett. Andrew was here with me at Werribee, and he was fabulous, he warmed me up for the dressage. I've been with them for over ten years now and they brought us both all the way through the grades."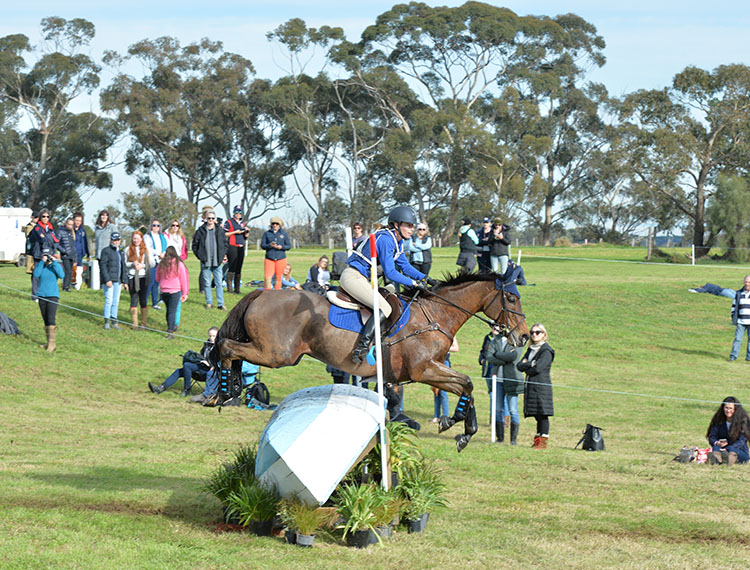 You've got a life away from horses?
"Kind of, I work for an animal health company by the name of Jurox, we make veterinary products for horses, as well as sheep and cattle, dogs and cats products as well. I started with them in October so I am learning how to balance full-time work with competing a horse at this level. That's been a bit of a juggling act but it is working out. I had a little Quarter horse before him, but he's the first one I've brought through the grades and it has been a real educational process. As always with horses, it hasn't been smooth sailing all the way through, but he has been a fabulous teaching horse for me – I've learnt so much with him. He's a real trier, I wouldn't trade him for anything… I'd love to find another but unfortunately there's not a lot of them out there. Certainly if I could find another Off the Track Thoroughbred like him I wouldn't hesitate. They are great horses, the Thoroughbreds."