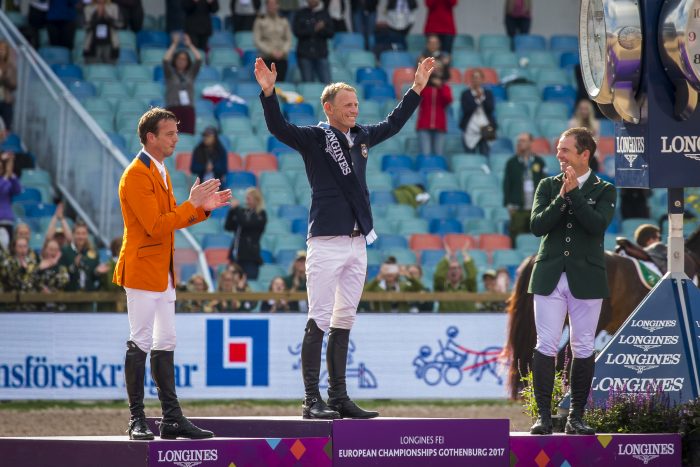 Rebecca Ashton swoons – but still managed to take the photos…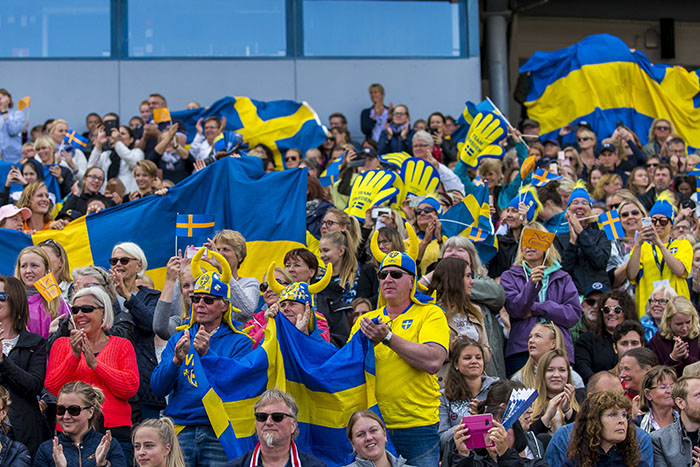 Ever been to a Justin Bieber concert? Or perhaps a Tom Jones concert for older readers? Well that's what it feels like when Peder Fredricson enters a stadium full to the brim with screaming Swedish fans. He's arguably the coolest rider going around today, both in manner and attitude. The man can do no wrong and even the show director later points out, "The sun came out when Peder entered the arena". He began the day having yet to pick up a fault and so it continued into the first round. The crowd went crazy and the Swede had thrown down the gauntlet.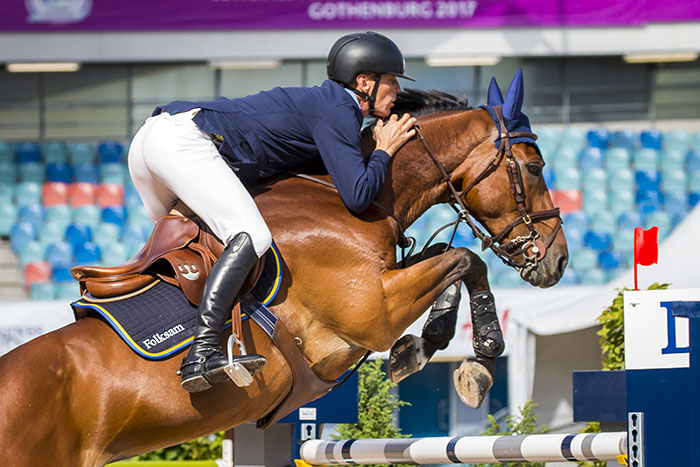 All In and Peder Fredricson – so cool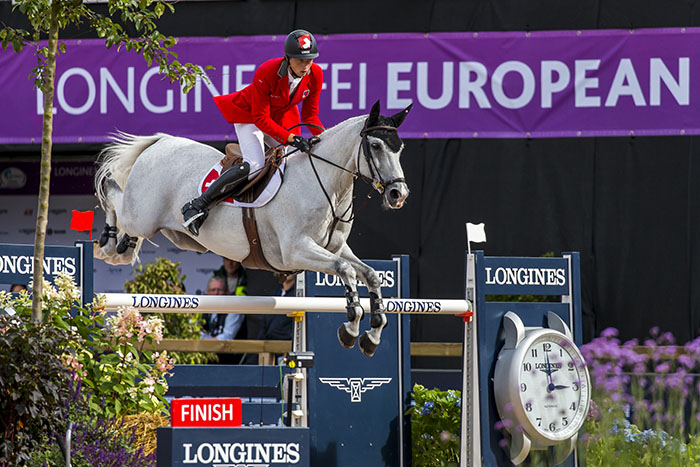 Martin Fuchs and Clooney – eight faults and you are out…
Swiss rider Martin Fuchs had spent the rest day sitting in number two position, but 8 faults for him and Clooney 51 meant his competition was over.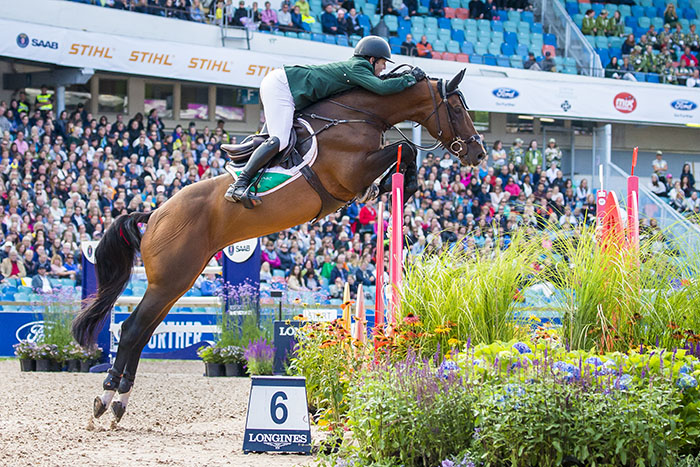 Shane Sweetnam and Chaqui Z
Shane Sweetnam and Chaqui Z from Ireland also couldn't afford a fence, but the luck of the Irish wasn't on their side and a rail meant that, although they made the second round cut off, their chances were looking slim.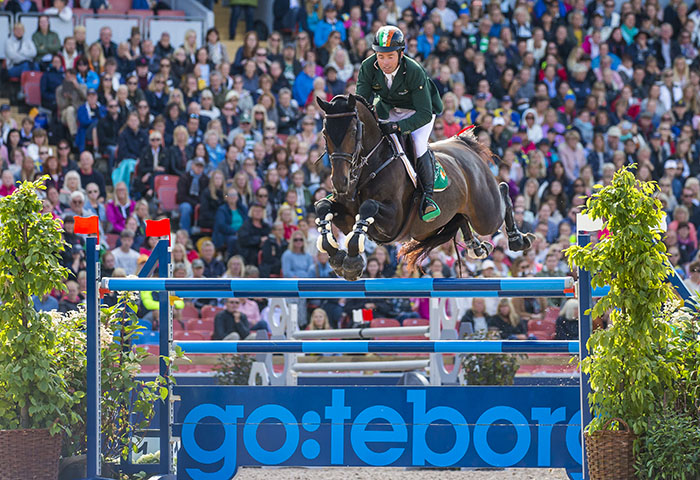 Bronze for Cian O'Connor and Good Luck – did the plaits help?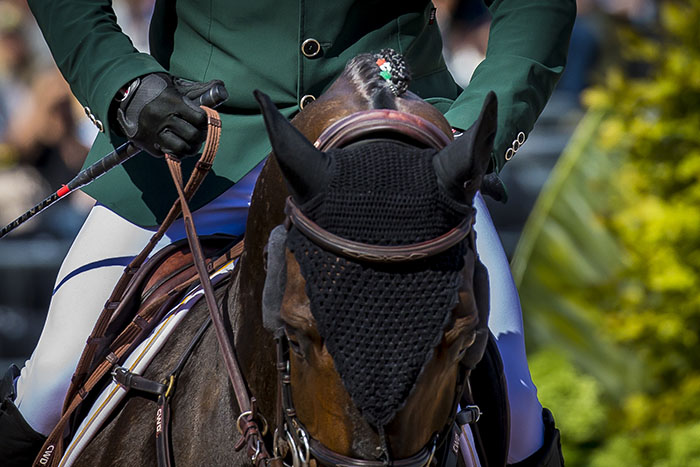 Fellow countryman Cian O'Connor on the 11-year-old stallion Good Luck were jumping great guns, until the final round when a rail fell at fence five. It was tight at the top and the rail was costly, but they jumped well enough for the bronze medal, and Good Luck kicks up his heels after the last fence. But could have that pole in the ground cost them gold?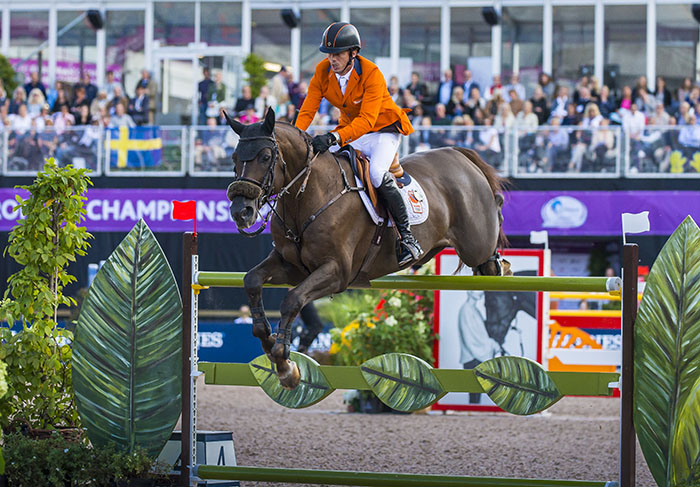 Harrie Smolders and Don VHP Z
Dutchman Harrie Smolders rocketed up from his overnight 9th position to jump clear all day. The 13-year-old Diamant de Semilly stallion, Don VHP Z, has just got better and better each round and when the final score showed him .52 points from the gold winning score, he must have been kicking himself for the time fault of the same amount in round one.
Going into today, Harrie was quietly confident for the silver, "After the first day I was almost in an impossible position for a medal, but I know my horse only gets better when it gets bigger. I knew he could do it and now he's shown it to everyone." However there must have been a teeny bit of doubt there somewhere as someone at the press conference points out that the flight home that Harrie booked leaves in 10 minutes! "It's a good reason to miss a flight."
more below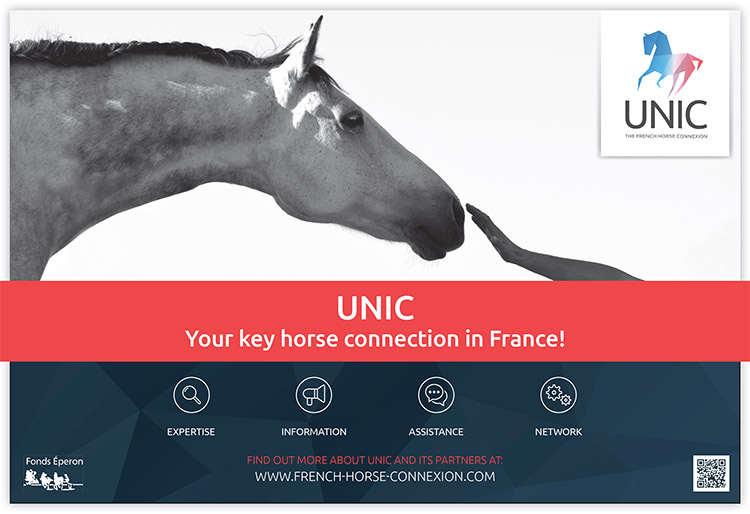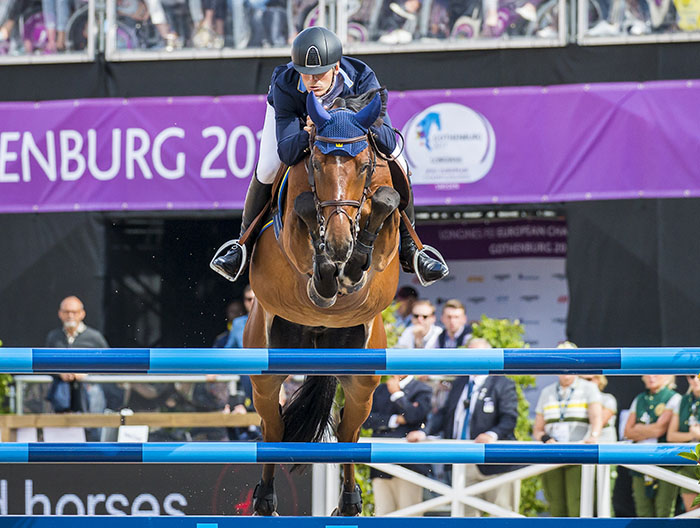 Peder was the last rider to go around. The tension in the air was almost tangible but the eventer turned showjumper knew he had a rail up his sleeve. He left it to one of the last jumps to take the four faults and later said he wasn't concerned, "I just knew not to knock another one." He cut it pretty fine though with a touch of added time but managed to scrape through for the win to be only the second Swede to claim the title, the other Rolf Göran Bengtsson back in 2011 on Ninja la Silla.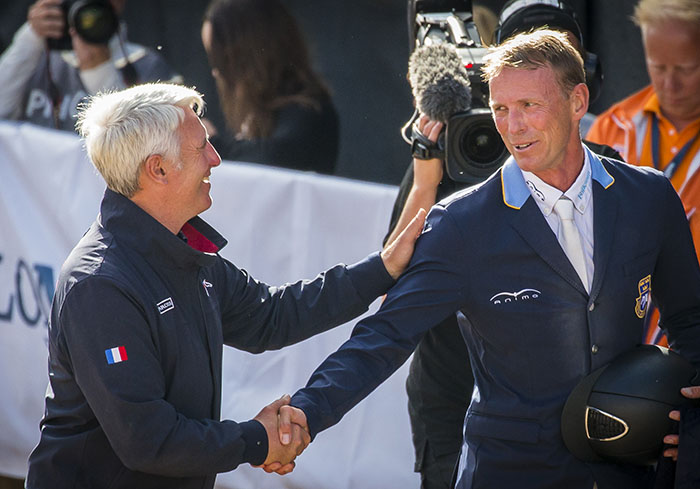 Frenchman, Roger Yves Bost, Euro Champ 2013, congratulates the new champ
The victory was even sweeter due to the fact that H&M All In has only been back in work since March after stomach surgery. "I knew he was fit, but I wasn't sure if he was jumping fit to last so many classes." Peder also prepared and brought his other horse Christian K just in case, but All In was always his first choice. "When you have a horse like All In, you are so happy you can let him win a competition like this. I'm really happy I could give this horse this gold medal."
Having lead all week, it was a fitting end. And how did it compare to his Rio silver? "I was a bit annoyed in Rio with being too slow in the jump off. Since then it has been my goal to be a quicker rider. I'm actually more happy with this medal. I knew it was going to be pressure when I came here, but this has been my goal all week. Riding in front of this crowd has been amazing." And the Swedish crowd could not be happier.
Cian O'Connor mentioned later, "All In is the best horse in the world, Harrie's horse has the highest percentage of clear rounds in the world and my horse has placed in every Grand Prix its competed in this year. So, the courses over the week were perfect. Well done Louis (Konickx, the championships course designer). Full credit to Peder for his horsemanship and his horse of a lifetime."
Rebecca meets the Champion below
---
Go to www.ihb.com.au and select a top European stallion for your mare.          Like Kanndarco…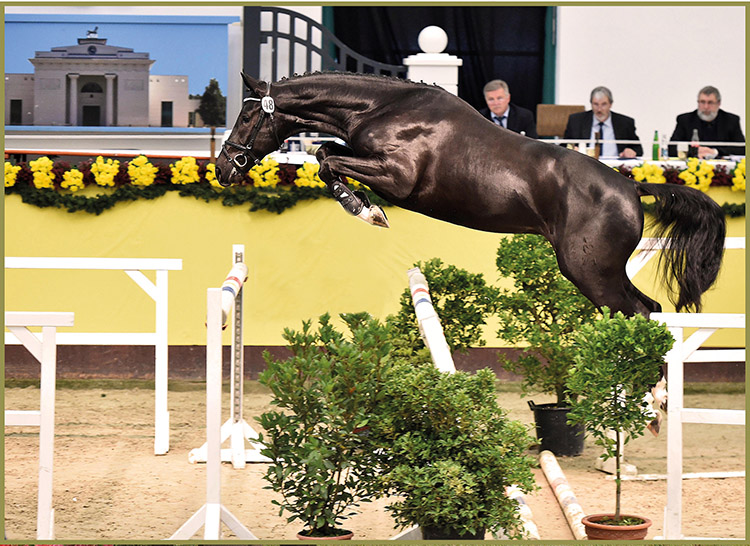 Meet the Champion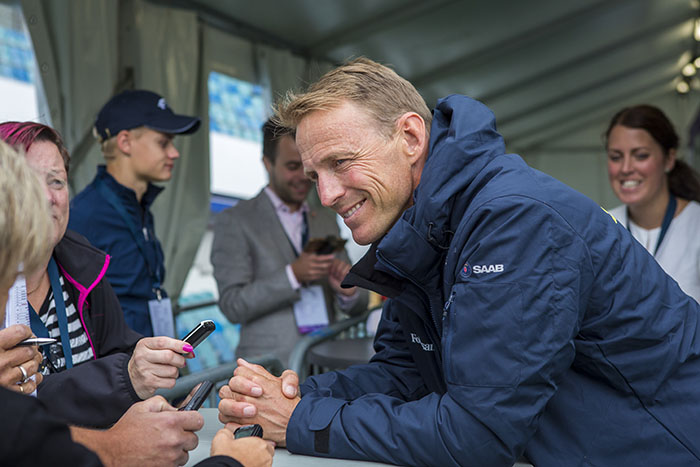 European show jumping champion Peder Fredricson was not an easy man to pin down over the championships, but I managed to corner him for a quick interview in-between his team silver win and individual gold. Peder, 45 had already represented Sweden in eventing before turning his hand to showjumping, and like most things, the discipline switch involved a woman…his wife Lisen, who has also represented Sweden in show jumping at the Olympics. Peder's brother Jens jumps as well and his father is a veterinary professor who for a time was the director of the Flyinge Stud.
How do you feel going into the finals?
"It feels good. You are always hoping your horse will feel good. We've been jumping for three days and he was feeling good when I schooled him today, so a good feeling for tomorrow."
And the team silver?
"Yeah it was a great night."
How did it compare to Rio?
"Rio was fantastic. This was a bit different because it was at home and I was the favourite. Everyone I met on the way said, "I hope you win a medal," so I knew the pressure was on and that made it extra special to go in and take Sweden to a silver."
How do you cope with that pressure because you're pretty cool out there?
"You just have to make sure you handle the pressure in the right way. It just makes me sharp. I can't say I really enjoy it, but I can handle it and I can endure and I know I can deliver under it."
Have you trained yourself mentally with sports psychology?
"I did a lot before. I haven't done anything this year though. I think it helped me. I realised that if you are an athlete, you can never run away from pressure. To deliver on a high level you just have to accept that there's going to be pressure and you just have to endure it rather than run away from it or ignore. You just have to get through it."
Do you have any pre comp routines or rituals?
"Yes I have a lot. The thing with championships, it's a bit different. We show every weekend where you walk the course, you see a few, you put on your boots, you warm up and then you ride. But here, sometimes you walk the course in the morning and then it's a long day before you ride so it's difficult to stick to your normal routine and that's what makes championships so special. It happens so much more at championships that people can't stick to their routines and that I think makes some people nervous."
Can you tell us any of the things you might do?
"I don't like to hang around too much. Yesterday I was last to go so I walked the course and then I went to my horse and I lunged him and worked a bit with him instead of sitting and watching the others. I stay away."
What's a normal day for you at home?
"I still do a little bit of graphic design but not much. I used to do much more but now because I have this very good horse, I try to make the most out of that and focus on the sport. What I do basically is my horses, go to the shows and try to do my best and when I'm at home I try to spend my time with my family. (Peder and Lisen have three kids). I'm away a lot so when I'm at home I try to spend time with them.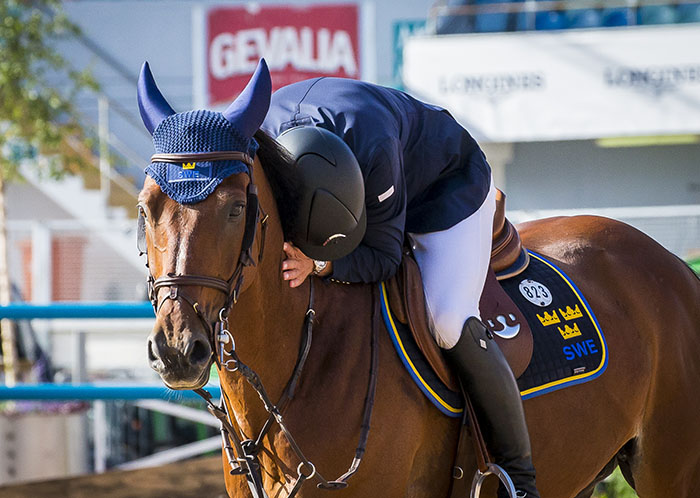 Where did you find H&M All In?
"In Belgium. I bought him as a seven-year-old. I bought him at the world championships for young horses. He came I think fourth there. Even as a seven-year-old I already thought he was one of the best horses in the world. He was always very special and of course you never know how young horses develop, but he developed in the right way."
What's his personality like?
"He has his own will and you have to really work with him. You can't force him, but he always tries to give his best, so he's super easy to jump. He is interesting because he can be really lazy or really hot. He's nothing special until he starts to jump. He has an amazing ability to lengthen and shorten the stride."
How do you manage your horses?
"The main thing with competition horses is to keep them motivated and sound. That is my main focus. I try to do as many different things with them as possible. I've built a new track in the forest and I ride them a lot there. I don't jump them too much and not so much dressage, I just try and keep them fit, happy and sound."