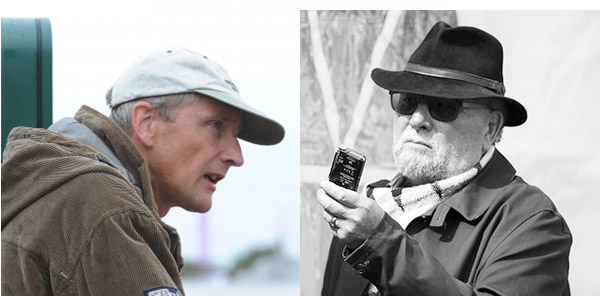 Dutch response – Argument or Abuse?
Christopher Hector responds to Horses.nl
It seems that the automatic response of the current Dutch dressage elite to any criticism of their system of riding and training is abuse, and attempted intimidation. Shortly after my interview with Danish five-star judge, Leif Törnblad, the Dutch Equestrian Federation filed an official complaint with the FEI, alleging that Leif had acted unethically in the interview. Dutch team trainer, Rien van der Schaft took offense at Leif's critique of the Dutch way of training.

In an interview with Horses.nl he said: "If I read the article right, I'm in agreement with Mr Törnblad on a technical level, but I think it's very inappropriate for a judge to express himself in this way about riders. I don't think he can keep up not being prejudiced the next time he sees Edward Gal or Hans Peter Minderhoud in the ring."
In a statement to eurodressage, Leif stood his ground, remarking: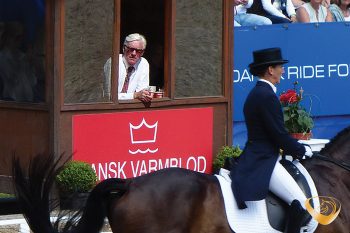 "I find it really interesting that the Dutch Federation again tries to influence who are judging what. We have seen enough of that in the past. Judges should not be selected based on preferences from Federations. I do however not feel particularly anti Holland or any other country and everybody can look at the Stickland statistics to verify how I am judging."
you can read the interview here
Interestingly van der Schaft then went on with a personal and unpleasant attack on Leif's wife, Anne Grethe and her horse, Marzog.
It would seem that the current Dutch dressage elite find rational argument beyond them. Thus the editor of Horse.nl, Dirk Willem Den Rosie, descends to personal abuse and childish attempts at ridicule in his attack on the two of us:
A little while ago, two old men were chatting on an Australian website about dressage and how terrible that was when the Dutch were still leading this space. The negative bias and prejudice towards Edward, Hans Peter, Adelinde and Anky was very evident. One of these men was Leif Tornblad, a member of the jury who could get, by manner of speech, Hans Peter or Adelinde in the arena?
And indeed, the discussion was NOT about the question whether an active 5th member of the jury could afford to talk about this / should be talking about this, but more about the very tense Dutch horses and how undesirable it was that Dutch riders are giving clinics (workshops / training) abroad.
Never as beautiful
Remarkable how short of memory these two morally outraged / offended keepers of dressage are. I will refresh their memory. Chris Hector, the other sour old cranky mopperkont (we needn't translate this from the Dutch, it's not a word used in polite discourse), flew in 2009 as a journalist all the way to the other end of the world as he was so desperate to see the Dutch horses live. At the European championships in Windsor he couldn't stop talking about Edward and Totilas. And he was probably even more enthusiastic and ecstatic about Adelinde and Parzival. This he had never seen before, dressage had never been as beautiful, according to Chris.
(As a matter of fact I had seen Edward and Totilas on numerous occasions before the Euros, since for about 30 years I have spent about four months of the year in Europe at the major competitions… I should have thought that the fact that I was happy to celebrate Edward and his performance at Windsor, indicated that I approach what I see with an open mind, which is not to say that nine years later, on different horses, I don't see a different – much less attractive – picture. And I might mention that I had expressed my distaste for Edward's style on his pre-Totilas ride, Lingh – one of a number of horses trained by Edward that became unmanageable in the dressage arena.)
Gold with world records
He wasn't very wrong, our Australian connoisseur. The Dutch won gold with world records. There weren't any cases of mental illness found with any of the members of the jury afterwards.
Five world cups
These old farts who walked out of the Muppet show, should maybe have a look at YouTube. And in the icon with the magnifying glass type "Bonfire". Then they can see once more how "tense" the horse was when he won five World cups. Also, the members of the jury who have this on their conscience were not put on "non-active".
Complaint
That seems to be the right course of action in relation to Leif Törnblad. Praise to the KNHS that they lodged a complaint against him. The Dane said on Chris Hector's website that he thinks about these kinds of things and expresses his opinion to get to the same wavelength with his fellow jury members. Mr. Tornblad, as a member of the jury you should not think and refrain even more from having an opinion. Jury members should only do one thing: executing protocol. In this, it doesn't say (to use your wording) force vs lightness, it is indicated force and lightness. 
If you find the protocol not clear enough, you should approach the FEI. If your colleagues execute it differently, you should approach and talk to your colleagues. But what this sport doesn't need is jury members having an opinion. Dressage then becomes a "lucky dip or grab bag" and makes it very non-sportive.

That's the end of Den Rosie's diatribe. The interview with Leif covered a wide variety of topics and located the Dutch style in an historical setting. It is interesting that at the time of the Windsor Euros, the new 'Dutch System' was being celebrated in a glossy book written by Joep Bartels. But seemingly it took only a wily German to make off with Totilas, for the whole Dutch 'system' to unravel, so much so that at the Rio Games, Ireland's Judy Reynolds on Vancouver finished in front of Edward and Voice, was Joep planning a new monograph, The Irish Way In Dressage, I pondered?
The main thrust of Leif's argument was that there was no clear direction in dressage judging under the current Judge General, Stephen Clarke – unlike the situation in the past where strong leadership kept the classical principles (mostly) to the fore.
Den Rosie has no real appreciation of the rôle of the judges in protecting and defending those principles when he says a judge shouldn't have an opinion. The truth is that dressage in Holland will only get back on track when it is realised that there are no fancy new philosophies, that the structure – physically and mentally – of the horse, calls forth those principles that have been developed over the decades.
Luckily, as we noted in our discussion, both Leif and I, see the current dressage world as a place where those principles have come once again, to the fore. That the tension we saw at the height of the Dutch success, has been replaced by harmony. Grumpy old men? No just a couple of people who have spent a long time watching and thinking about dressage and who will continue to express these views no matter how much they upset Mr Den Rosie and his pals.
It is perhaps some measure of the decline of Dutch dressage over the past decade, that not only are they battling to find horses to fill the places in the team but their spokesman should have transitioned from the suave and sophisticated (and incredibly influential) Joep Bartels to the crude abuse and pathetic attempts at humour of den Rosie.