« Back to Great Stallions List
Sender

 1955 161cm Chestnut
Sender first stood in Drochtersen, where Senator was also born. His best-known stallion sons were Saloniki, Salut and Sendbote.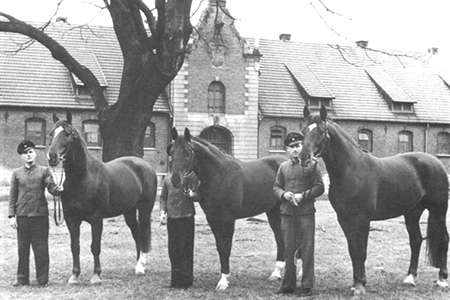 Senator and his sons. From the left- Senator, Sender, Sesam I
Sender produced top showjumpers such as Sarto 3 with H.W. Johannsmann, Soltau and Bernhard Kamps and Norbert Koof's Sethos 2.
Sender provided a line that, more by good fortune than design, has produced one of the most famous dressage competitors of all time – Anky van Grunsven's Salinero… although it should be noted that when Horst Bünger put his solidly jumping mare, Luna (Lungau / Wendekreis) to Salieri, he was hoping for a showjumping star – like Salinero's full-brother, Seven Up, who also competed at the Athens Olympic Games in the Korean jumping team.
Salinero's sire Salieri, has a double cross of Senator – on the sire line it goes Senator – Sender – Saloniki – Salem – Salvano, and on the dam line, Senator – Sesam I – Servus… and it is through the Servus son, Spartan that the Semper Idem line has revived of recent times.
Another Salvano son Sherlock Holmes, had a moderately successful career at the State Stud Celle, before being sold to a private stallion station in Schleswig-Holstein. He sired three licensed sons – Shakespeare in Love, Sherwood and Sir Scholling, as well as Andreas Dibowski's eventer Serve Well, who was second at Badminton 3DE in 2007.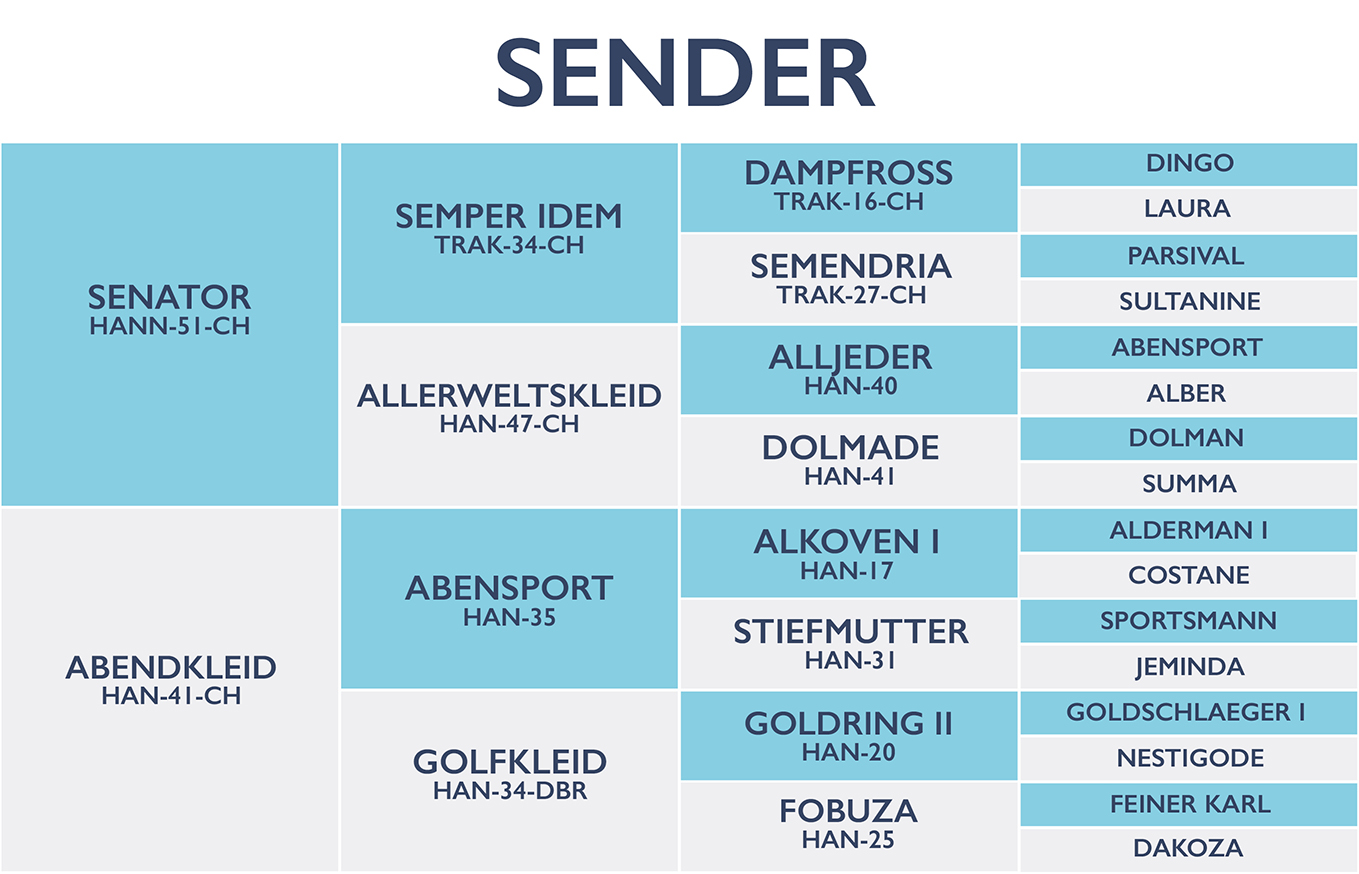 « Back to Great Stallions List