« Back to Great Stallions List
Skippy II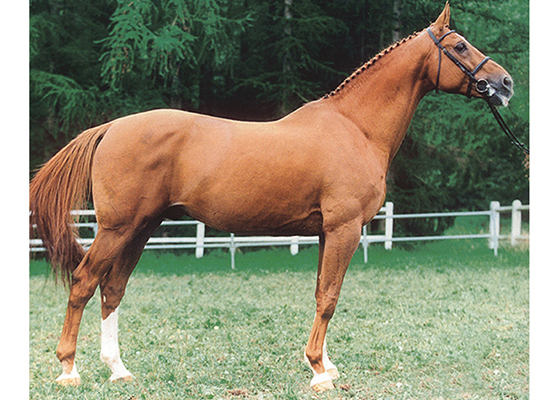 1984 – 2008 172 cm Chestnut
Breeder: E. Pelisser
An important source of Galoubet blood in Belgium, came in the very tall shape of Skippy II. The French bred stallion competed at an international level with Ric Hemeryck. His largely Thoroughbred dam Gascogne produced, besides Skippy, three licensed sons: Calin d'Espoir (Double Espoir), Elan d'Espoir (Double Espoir) and Hunamour de Mai (Sirocco des Sables). In addition, Gascogne produced Amour d'Avril (Qyou de Longvaut), Frimousse d'Espoir (Galoubet A) and T'Es Delle II (Fol Avril) all of whom competed in lower level international classes.
As a sire, Skippy produced Grand Prix showjumpers, Maloubet with Hap Hansen, Nikita de l'Aubry with Fernando Sarsola, My Blood and Teresa Blazquez and Marly du Beaumont and Vincenzo Chimirri.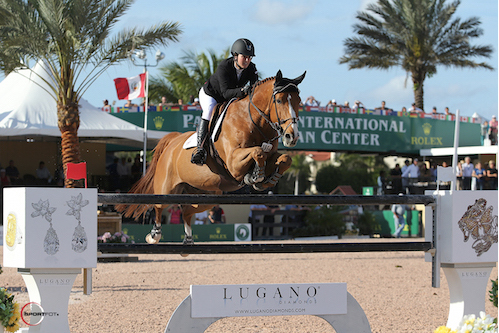 Meagan Nusz and Dynamo
Skippy II is the sire of a number of licensed stallions. In the Belgian Warmblood book we find Versailles vd Begijnakker, Virus de Laubry, Quorum de Laubry and Apollo van het Lindenbos. International showjumpers include: My Blood, Sigane van de Grundeval, Sarah de St Pierre, Nilly de la Ferme Rose, Nikita de Laubry and Maloubet.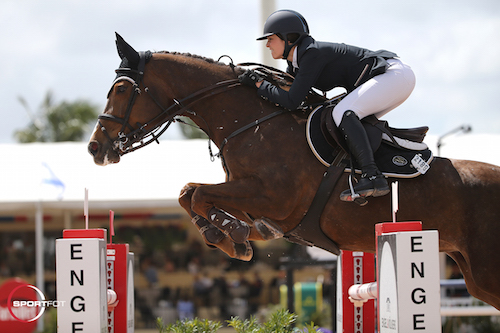 And Skippy continues to supply winners – March 2016 in the $130,000 Ruby et Violette WEF Challenge Cup Round 9 in Florida. First to: CYLANA: 2002 Belgian Warmblood mare by Skippy II x Darco…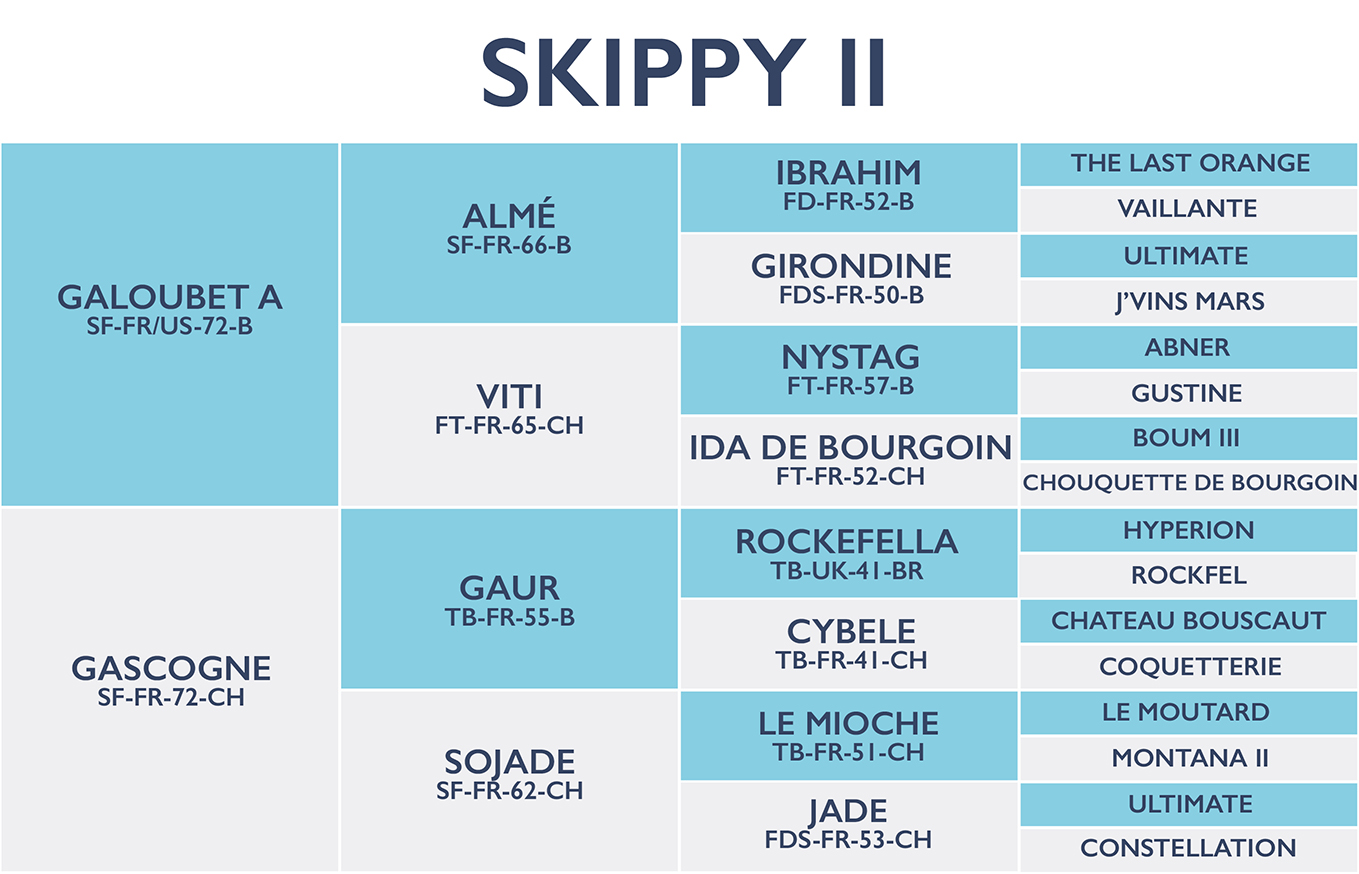 « Back to Great Stallions List