« Back to Great Stallions List
Ahorn Z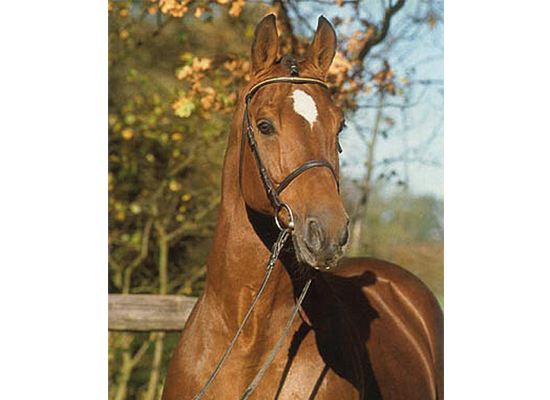 1979 172 cm Bay
Breeder: Leon Melchior, Zangersheide
The genes from the great French sire, Almé flowed to the rest of Europe through a curious portal – Zangersheide, a studfarm established by a Belgian businessman who had made a fortune building hospitals, and was then bitten by the showjumping bug; a visionary who set out to breed the ultimate jumping machine.
It was at Melchoir's Zangersheide that Almé's licensed sons, Alexis, Almeo, Athlet and Ahorn Z, saw light of day. By 1989 they were in the German top 10 sires rankings of their respective age classes, according to the winnings of their progeny.
Ahorn inherited his extraordinary movement from his dam sire, Ganeff, who was the maternal grandsire to Leander, winner of the Holstein approvals in 1973, and an excellent sire of performance horses. Ganeff's most famous foal however was the mare, Heureka.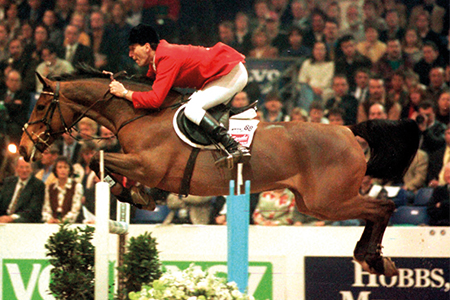 The most successful descendant of Heureka, Ratina Z competing with Ludger Beerbaum
Heureka was born 1960 out of the Holsteiner mare line 8145. Under Hermann Schridde she was one of the most successful international jumpers in the period 1969-71, where she had many wins in Hamburg, Aachen, Brussels, Vienna, Berlin and Nörten-Hardenberg. After having won the Grand Prix in Aachen, she was sold to Leon Melchior and for him she won the Grand Prix in Berlin before becoming a foundation mare in Zangersheide. As a broodmare, she was a sensation.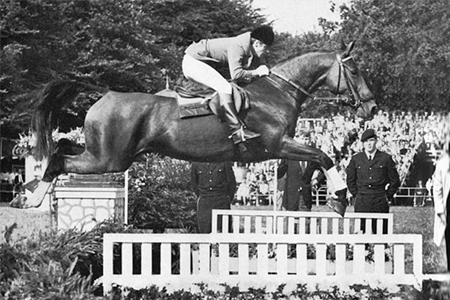 Heureka in competition…
Her male offspring, aside from Ahorn Z, include Goliath Z (by Graf Gotthard) who sired Grosso Z, the producer of Goldfever.
Heureka produced four daughters and they founded a whole dynasty of show jumpers. The first daughter Argentina Z, by Alme (1977) is legendary for her crosses with Ramiro: the three stallion brothers Rebel I, II and III, and their gold medal winning sister Ratina Z, and her two sisters Roxan Z and Renomee Z. The last three sisters are now proving themselves excellent broodmares. For example, Ratina Z's daughter Calipa Z and her son Chicago Z (a new stallion at Stud in Zangersheide) or Roxan Z's daughter Cayleigh Z who placed second in the World Championship for Young Horses in the 6 year old class in 2002.
The second Heureka daughter, Ganeffa Z, by Graf Gotthard (1978) was first successful in sport herself before she produced: Amarillo Z (Aladin), Rebound Z (Rebel II Z) and Al Capone Z (Atlantus Z).
The third daughter Reureka Z, by Ramiro (1982) is the dam of the stallions: Faust Z, Samson Z, Lauriston Z as well as her daughter Cleopatra Z, whose son Carpediem Z placed third in the World Championships for Young Horses, 6 year old division.
The fourth daughter Romanze Z by Ramiro (1983) was exported to Canada, where again she has been an important brood mare.
Ahorn Z was an immediate success at stud, producing state premium mares and a string of stallion sons, as well as successful competitors.
Ahorn Z competed internationally as did his licensed sons Acord I, Amaro, Antares and Aar. His successful progeny include Lord Arico, Acapulco and Dobel's Gettina.
One of his first sons, Acord I was a noted sire in Bavaria before moving to the United States, and his full-brother Acord II was reserve champion of the 5 year olds at the Bundeschampionate in 1992. In 1996 Acord III, the youngest full-brother, became the Brazilian champion stallion.
As a broodmare sire, Ahorn Z has also been very successful. The international jumping star – and top sire – Lux Z, is out of Apocalypte Z, a daughter of Ahorn Z. While the exciting stallion, Lordanos is out of W-Ashely, by Ahorn Z.
Some measure of the influence of Ahorn Z may be seen in the latest issue of Jacob Melissen's Dutch directory, The Leading Stallions of 2007. Amongst this line up of prominent stallions, we find Acapulco, by Acorado by Acord II by Ahorn Z; Broere VDL Atlantic, by Acord II; Cartano, by Carthago but out of E-Dream Girl by Alasca by Ahorn Z; Casantos, by Cantos out of the Ahorn Z grand-daughter, Cassima; VDL Indorado is by Corrado out of Aida, a daughter of Ahorn Z; Numero Uno, by Libero H out of Jolanda, a grand-daughter of Ahorn Z; VDL Prestige, by Silvano, out of a grand-daughter of Ahorn Z and VDL Sydney is by Goodtimes out of a grand-daughter of Ahorn Z.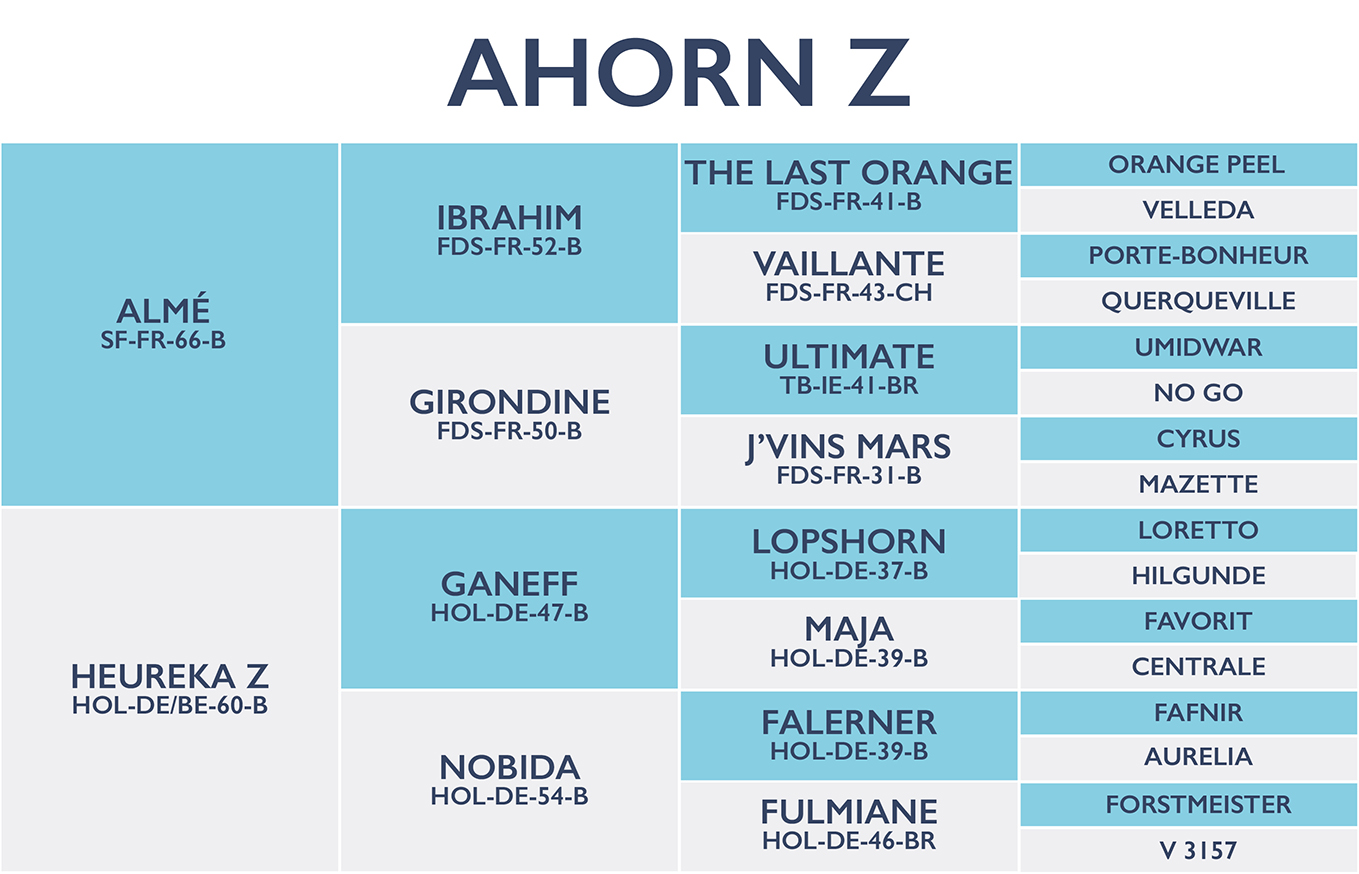 « Back to Great Stallions List