« Back to Great Stallions List
Colorit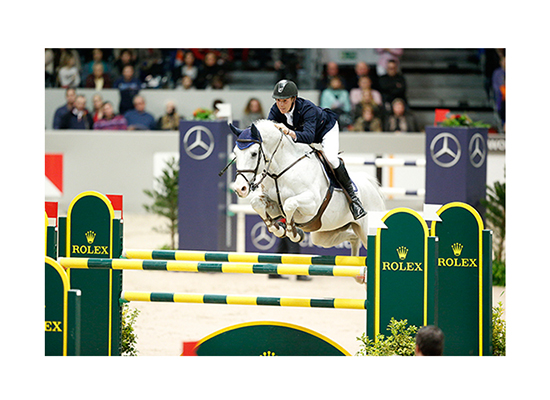 2003 168 cm Grey
Breeder: Hans-Dieter Weimer
Colorit's dam is an interesting combination of Holstein power – Capitol – and 'blood'. His grand dam, T-San Sira, is by the great Thoroughbred, Sacremento Song and out of Gunhild, and once again, the tendency to breed 'close' in Holstein comes to the fore. Gunhild is by the half-blood stallion Wahnfried (by Waldenser xx) out of a mare by Wahnfried.
Colorit was licensed in Baden Württemberg, passing his 30 day test with a mark of 9.5 for jumping and an average of 9.32. The State Stud of Sachsen-Anhalt leased the young stallion who produced promising progeny before he was returned to his owner Klaus Isaak. Colorit was successful in young horse classes and twice qualified for the Bundeschampionate, once with a score of 9.
In 2012 and 2013, Colorit has been a star on the international circuit with 24 year old David Will, and a fresh new face in the German B Squad. The pair won at Munich in 2012, and at Mannheim, s'Hertogenbosch and Dortmund, in 2013. The s'Hertogenbosch win was the last World Cup qualifier of the season, and Colorit bested an absolutely first class field. 2014 hasn't been quite so successful for the pair – a 1st in a 1.50 class at Birmingham CSI*** and a win in a two star Grand Prix at Ising.
In November 2013, the South German Breeding Association was showcased at the German Masters horse show in Dortmund, and the Association awarded their Master Stallion title to Colorit, in a ceremony where he was joined by seven of his offspring: Carlotta (Cento / Latus II) winner of M-level classes and 2013 South German champion; Carlsson (Aufritt / Tassilo), Cody (Lennon / Cascavelle) and Cupido (Kolibri / Jerome I) – all qualifiers for the Bundeschampionate and placegetters at M level; Coortini (Landadel / Grannus), successful at L level. These five are all five years old, and they were joined by two four year olds, Coleen F (Landor S / Contender) at L level, and Coconut (Landadel / Grannus) at A level. They were all bred by Klaus Isaak, at his Sptizenhof Stud, with the exception of Cupido, who was bred by the National Stud Sachsen Anhalt.
Since transferring to Christian Ahlmann, Coilorit's career has continued to blossom. They started 2016 in great form, with a win in the 1.50 and the Grand Prix (and a Volkswagen) at Braunschweig.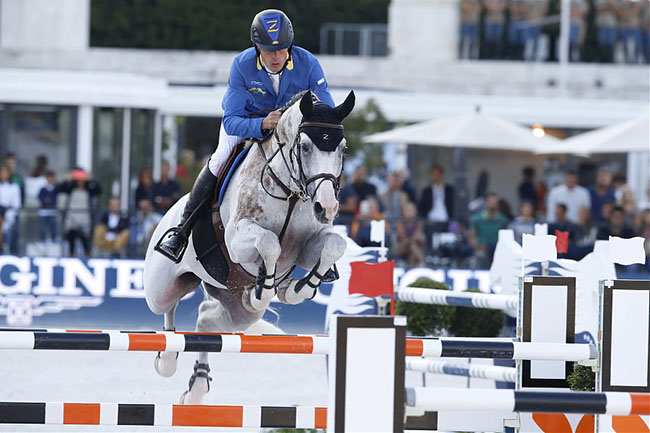 Colorit and Christian Ahlmann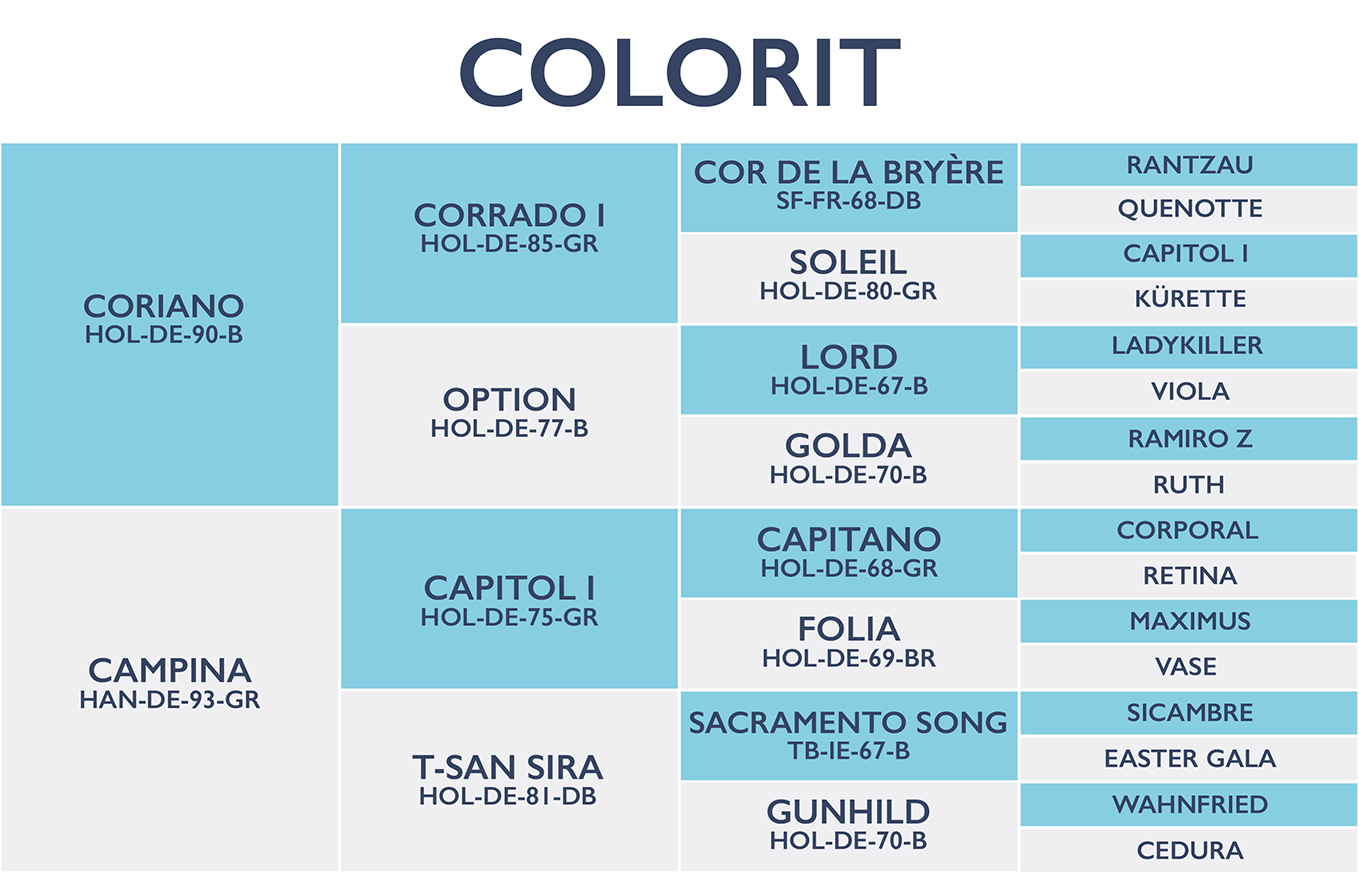 « Back to Great Stallions List