« Back to Great Stallions List
Con Air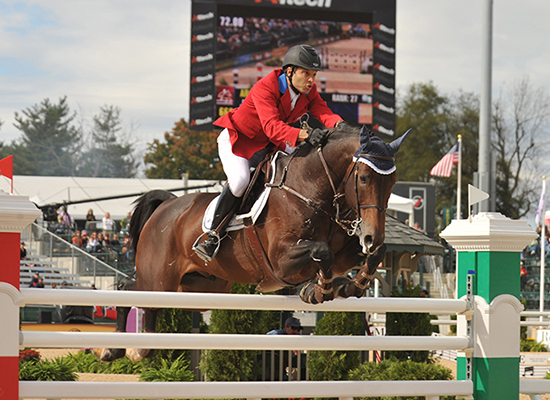 1997 172 cm Bay
Breeder: Ernst Chr Teegen
Con Air is another son of the great Contender, in fact, his pedigree contains pretty well all the Holsteiner greats: Cor de la Bryère (x2), Ramiro, Ladykiller (x2), Capitol, Ramzes…
He is described in Claus Schridde's Holstein Stallion Lines, Volume II:
"Con Air is an extremely large-framed performance model in classic Holstein presentation. He has correct conformation and is a functional mover. For a jumper, he is light-footed and energetic. Particularly obvious is his enormous ability with high quality caution."
With Tina Westerlund and then Lars Bak Andersen, he was successful in young horse competitions, without being a super star, and then went on with Lars Bak Andersen as a member of two Danish Nations Cup teams at Poznan and Copenhagen. In 2008, with Otto Becker in the saddle, and a German flag on the saddle blanket, he was a member of the winning team at the Samsung Final in Barcelona, and won his first, and only, Grand Prix, at Hachenberg. In 2009, the ride was taken over by José Maria Larocca and the pair went to the WEG in Lexington, in 2010. Their last recorded performance was 37th in the Grand Prix of Fontainebleau in 2011.
Con Air has had a large number of his progeny start in international competition, but none has really gone on to make his name. Only two have won Grand Prix: Connington at Toledo** with Carlos Lopez Fanjul in 2013, and Conrad with Gregory Walthet at Bonheiden** in 2014.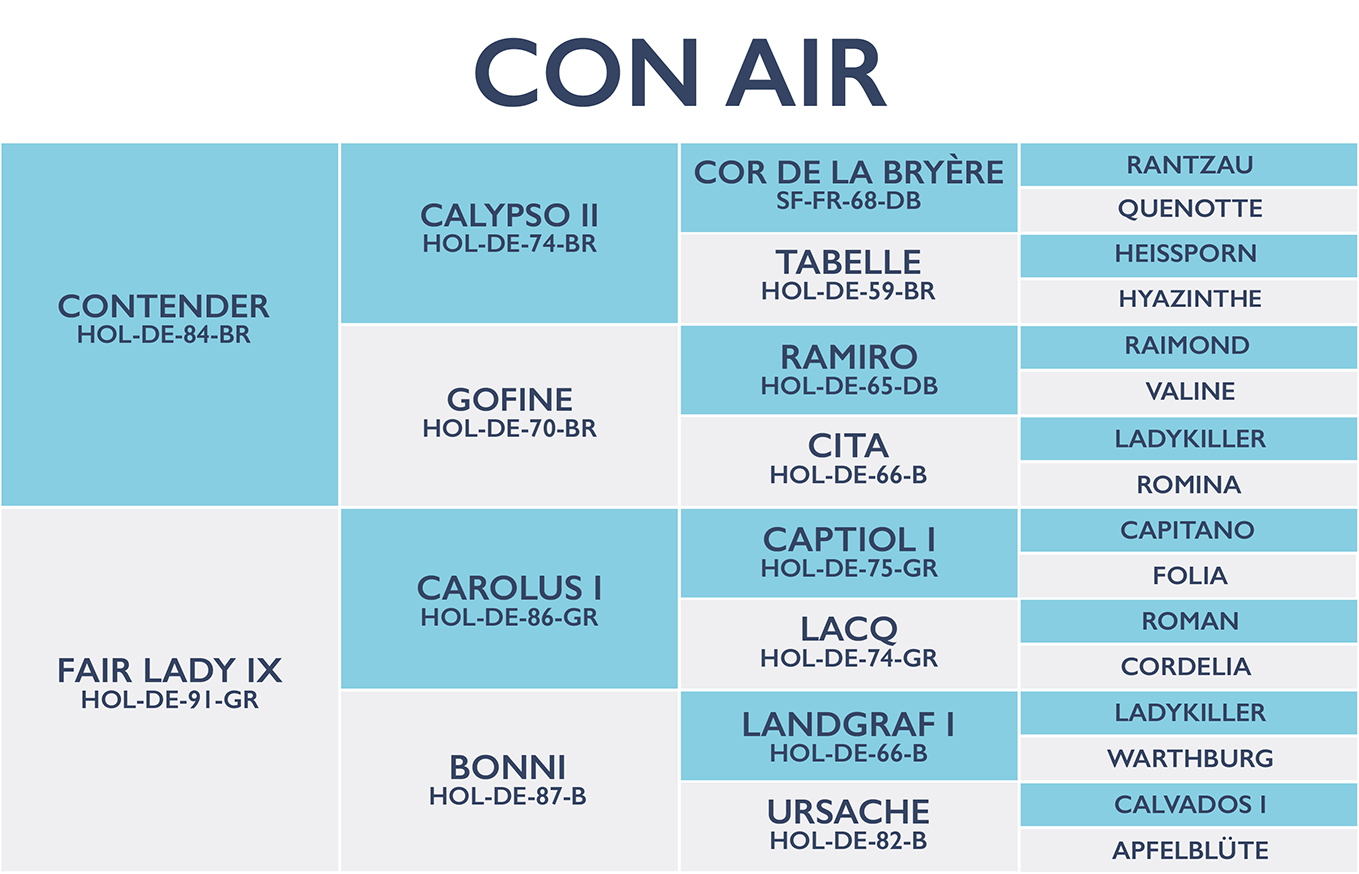 « Back to Great Stallions List