« Back to Great Stallions List
Abglanz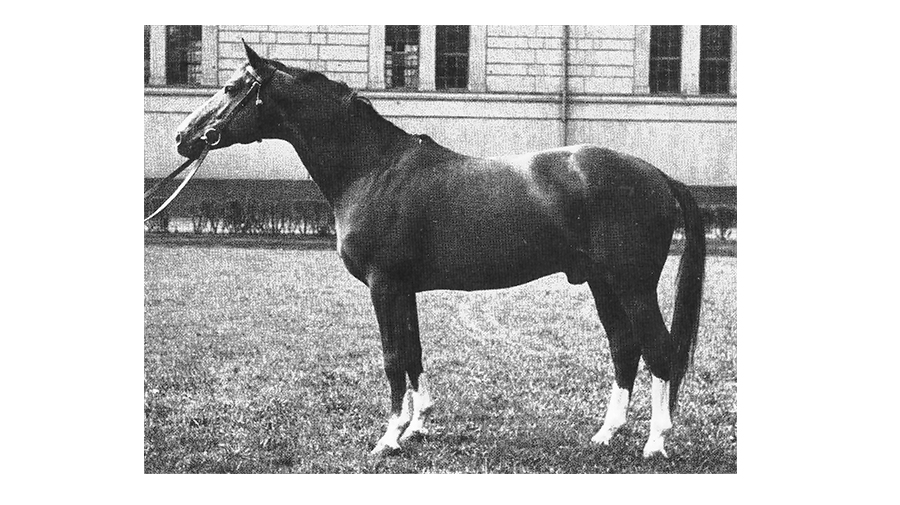 1943 – 1964 164 cm Chestnut
Breeder: Hauptgestüt Trakehnen
Abglanz was perhaps the most influential stallion of modern times in the Hanoverian breeding district, and his infusion of Trakehner lightness and 'blood' can be clearly seen in today's modern Hanoverian horse.
When asked in an interview in 2000, about the most influential stallions in his time at Celle – which stretches 1973 to 1979 as assistant to Dr von Stenglin, and from 1979 to 2007, as the director of the stud – Dr Burchard Bade paid tribute to the refugees from the East:
"We must say that there has been a very big influence of the Trakehner horses, that, and the selection of our broodmares. Our brood mares went from 34,000 in 1947, to 1960 when we had 4,000 broodmares, that is a big opportunity for selection, to get rid of the old types, and during that time we had the very good chance to use the Trakehner stallion, Abglanz and his son, Absatz and the grandsons, and great-grandsons. They had a very big influence on the 'type' of the Hanoverian horse, and in riding quality as well – although in Hanover, I think we had good quality in riding horses before then, but to better the type, the Trakehner horses were very important. In Celle in 1949, there arrived 39 Trakehnen stallions from eastern Prussia."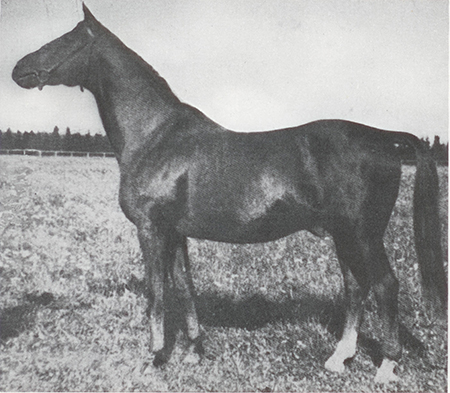 Abglanz's grandsire, Hyperion, born in 1926 in Trakehnen
Although the lightly framed Trakehner was not initially welcomed in an era when agricultural horses were in great demand, Abglanz was royally bred, his dam, Abendluft was a full-sister to the influential stallions, Absinth, Absalon and Abendstern.
Abglanz's sire, Termit represents the most important of the modern Trakehner lines, that of Dampfross. According to Dr Eberhard von Velsen-Zerweck and Erhard Schulte in their The Trakehner, Dampfross "had a striking ability to pass on to his progeny presence, sturdy, correct conformation and excellent ground-covering, energetic, elastic paces. His descendants were also much appreciated as riding horses on account of their easy, even and generous temperaments."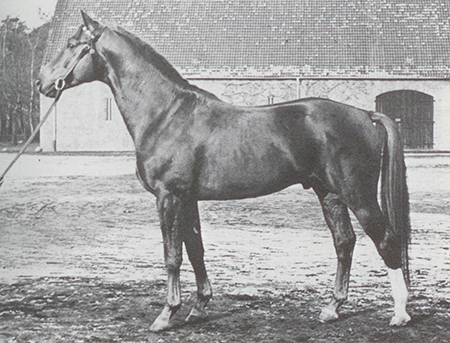 Abhang I – elegant progeny 
At the stallion station at Jork, Abglanz produced three famous brothers – Abhang I, II and III, as well as their full sister, Zukunft who competed with success internationally with Alwin Schockemöhle. Just 160 cm, Abhang I produced elegant horses but without great performance success. Abhang II, at 157 cm, was the smallest of the three brothers, but produced great dressage horses, with charm and movement. Abhang III, the tallest of the three, sired mainly showjumpers. All told Abglanz sired 19 Approved sons, with progeny earnings of over DM324,000.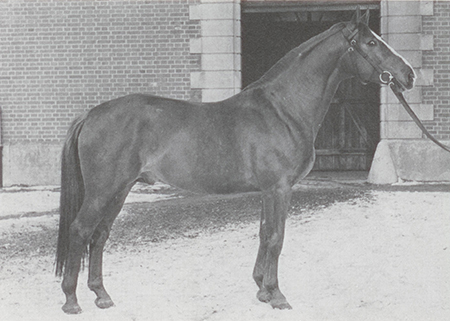 Abhang II produced great dressage horses 
Abglanz and his progeny are credited with bringing about great improvement in the head and neck of the Hanoverian horses. As Abglanz spent his entire breeding career in Celle serving the Hanoverian brood mare population, his influence in the Trakehner studbook was limited, and he produced only nine registered Trakehner daughters and three Trakehner sons, Kassio, Morgenglanz and Valentin.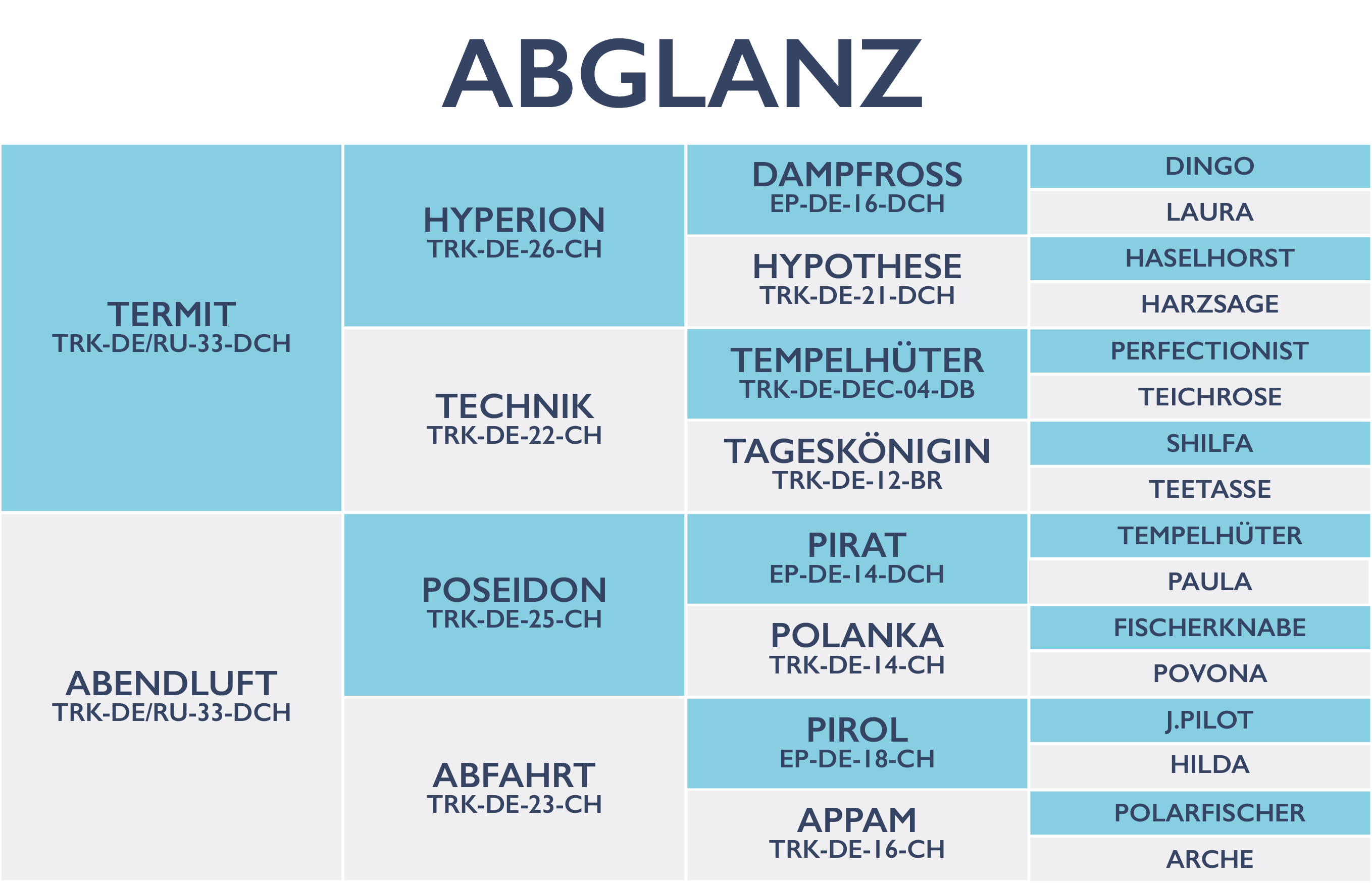 « Back to Great Stallions List