« Back to Great Stallions List
Amor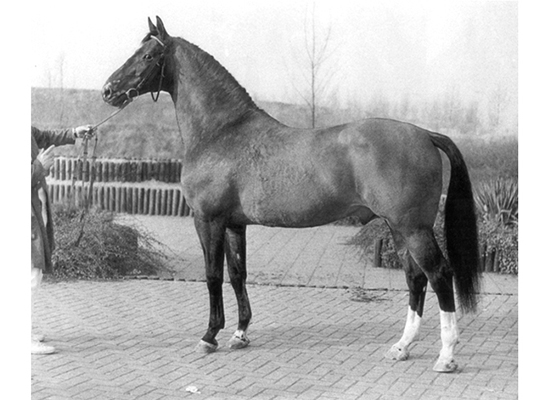 1959 – 1990 169cm Bay
Breeder: Joh Karp
In 1961, the star of the Trakehner / Holstein cross, Heros was in the ascendant in Holstein. The Dutch Inspector Wiersema saw the stallion receive his reserve premium and on returning home described the wonderful movement of Heros in an article, accompanied by a photo. A group of Dutch private stallion owners put together a consortium to buy the horse, for 9000 marks, and they took him home where he was re-named Amor.
In the following years, the Holsteiner Breeding Director discarded all the Herrscher offspring, because of their difficult temperaments…
The offspring of Amor had a reputation for being difficult, but his influence can still be clearly seen in today's Dutch performance horses.
Jacob Melissen in the 1992/93 edition of his The Leading Stallions of the Netherlands, has this to say about Amor:
"The stallion came to the Netherlands at the time that the breeding of riding horses had just about begun to develop and he was still there when Dutch sporthorses had become famous all over the world. Amor's qualities were such that he not only had a modernising effect when the emphasis in the Netherlands was still on the agricultural side of breeding, but his valuable characteristics also proved useful when the trend had swayed towards the production of sport horses. And yet Amor has not become famous for producing top-class sporthorses himself. Amor passed on the kind of qualities that are essential for sporthorses: movement, eagerness, temperament, sound bones, well-shaped neck, etc. Amor offspring do not have the old-fashioned muscular front but carry their weight on the rear, propelling, as it were, their powerful personality. That is exactly how you recognise his descendants, particularly when they are the typical light bays with dark manes, tail and lower legs. And they've sure got a mind of their own, these Amors. No doubt, that's why there are not many of them who met the kind of rider to bring out their great qualities at top level."
Some of Amor's more successful progeny are Opal, a dressage horse with Christine Stückelberger, the showjumper, Surprise who won the World Cup Qualifier of Amsterdam with Rob Ehrens – while Warrant was an international jumper with Chris Keppler and Aristo competed with Margie Goldstein – other talented sons include Gondelier, Akteur, Vindicator and Zandingo. Another son, Eros, was important as a sire of dressage horses.
Even today, Dutch trainer and breeding authority, Johan Hamminga, is keenly aware of the qualities Amor continues to provide.
"Amor was a very nice stallion with a long neck, for that time, he was so modern – even today when you see in the dam line, Amor, it is much valued. They are very sound. Amor was a difficult horse, like Jazz now, but when you trust the horse, and the horse trusts you, it's okay. The Amors were so hard, so good in the constitution, so good in the legs – never lame, never. They have a high tolerance of pain… he was a very important stallion for us."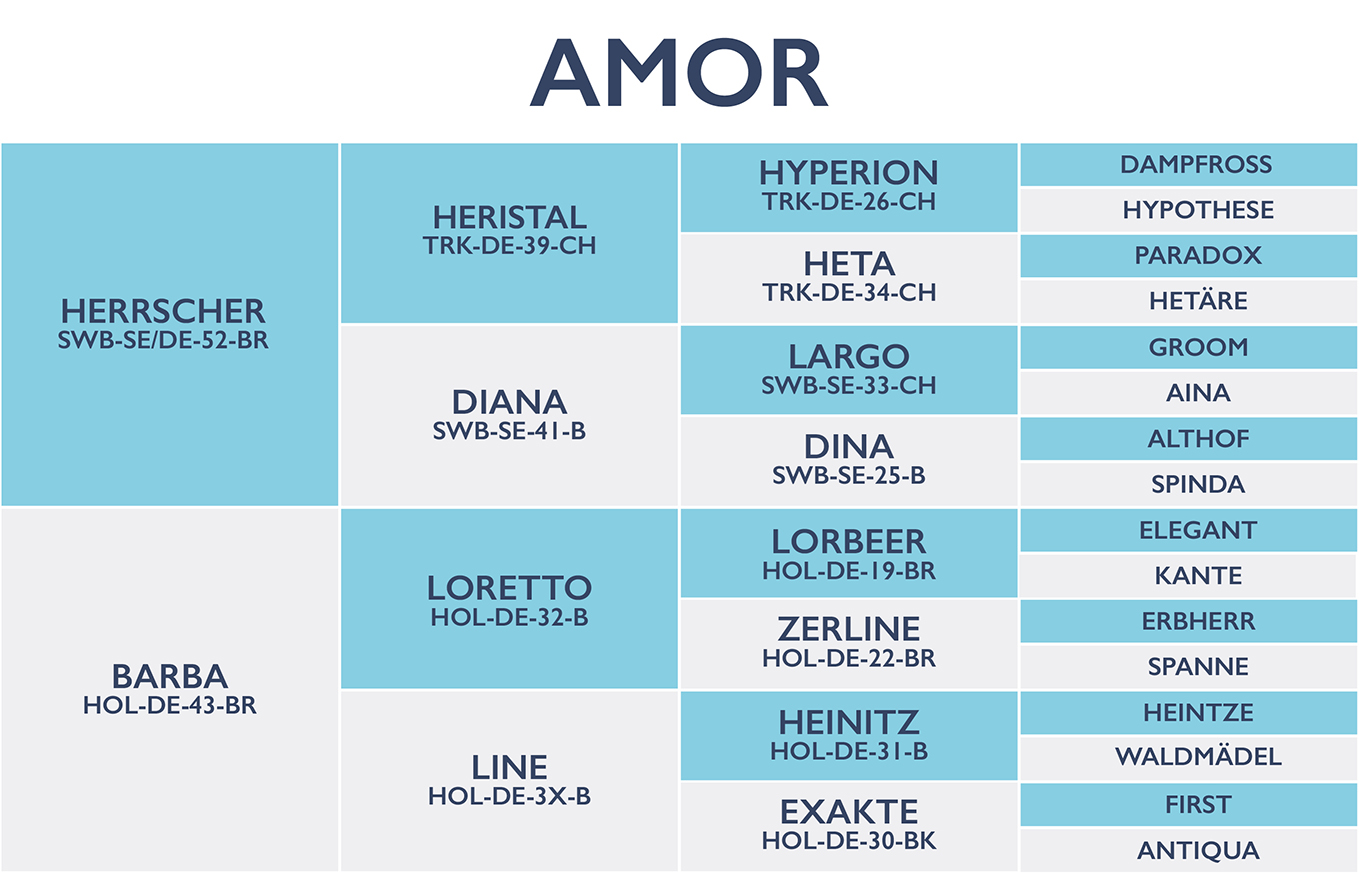 « Back to Great Stallions List