« Back to Great Stallions List
Consul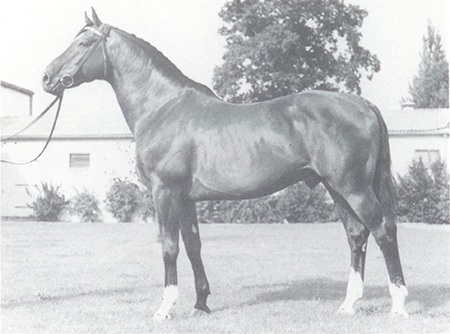 1960-1968 165 cm Bay
Breeder: O. Weber
Consul is described by that most knowledgeable of breeding commentators, Claus Schridde, as "noble, bay, and the best stallion son of Cottage Son. He typified the horse of a grand exterior and good inner values; he was muscular with a good shoulder formation, had a very impressive profile, and knew exactly how to move. His good foundation was slightly affected by minor displacement at the left front. He was self-confident and filled with temperament. His ridability suffered under tension, and he couldn't sufficiently be tested in the long run because of a coffin bone fracture. There were times when tension and temper outbreaks were observed with his more colorful offspring. All the same, he is considered to be an absolute positive genetic transmitter and, in today's day, has become the valued, resounding transmitter of the brawny and fighting spirit."
Cottage Son's sons did not fare well in Holstein – even though 14 of them were approved. Dr Dietrich Rossow notes in his Stallion Book of the Holstein Breed:
"Consul was most certainly his best son… Colombo, Cromwell and Colibri were other successful approved sons. All three of them were not stationed at the best locations and were removed from the stud to early. Colibri was removed because of his small stature and Consul because of his fits of bad temper which he occasionally passed on."
The only stallion son of Consul to make a mark was Joost (out of an Anblick xx mare) who was exported to Holland
Consul's most successful foal was Granat, a dressage star with Christine Stückelberger (World Champion in 1978, and individual gold medallist at the Alternative Olympics in 1980). Granat was out of Salmei, who was one year older than her full sister, Tabelle, the dam of the Calypso brothers.
Consul was the sire of 40 registered broodmares and is the dam sire of the stallions, Caracas, Convent, Fernando, Logan and Roberto, and in the third generation he contributes to Cascavelle, Lambadero and Changing Winds. The Consul daughter Deka, is one of the great mares of German breeding, and she is the dam of the stallions Caletto I – III, Grandioso and Lysander, as well as a number of international sport horses.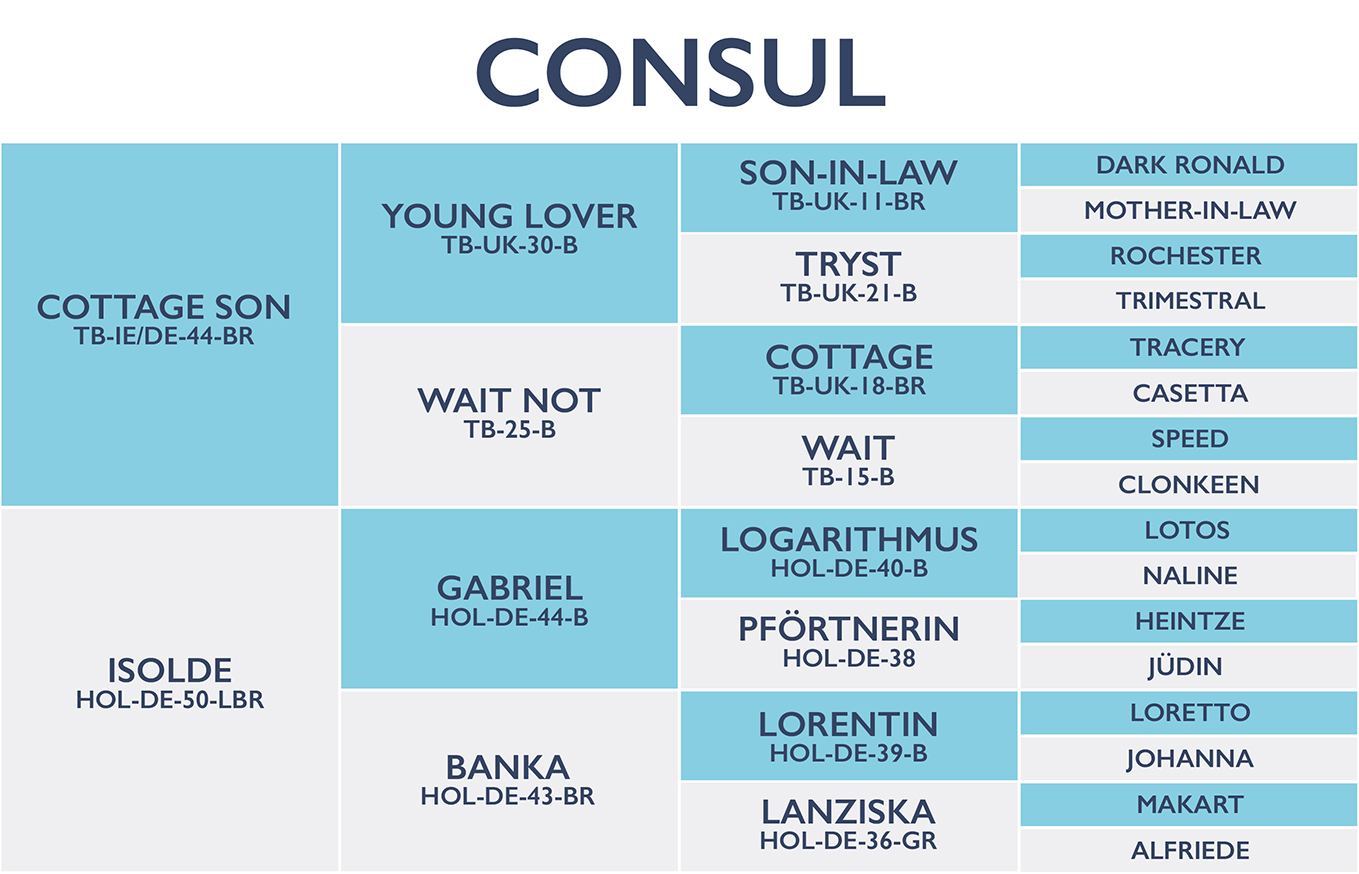 « Back to Great Stallions List