« Back to Great Stallions List
Graf Grannus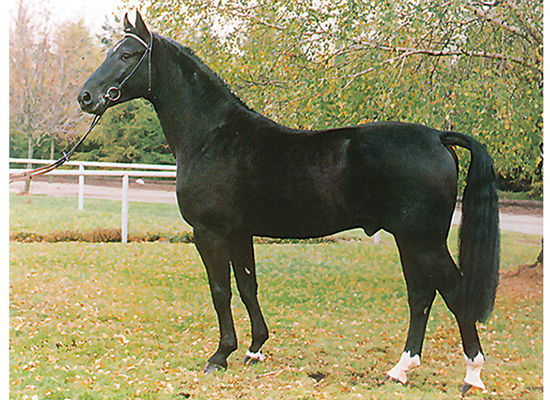 1988 – 2008 166 cm Black
Breeder: Heiko Oltmans
In 2004 the Hanoverian Verband turned again to a jumping stallion for their Sire of the Year – Graf Grannus. The black stallion was by Grannus out of Goldmädel (Goldlöwe / Goya). He was in fact heavily bred to Gotthard, with the great grey appearing three times on his pedigree.
Graf Grannus was born in 1988 on the farm of Heiko Oltmanns. At his 100 day test at Adelheidsdorf, Graf Grannus was 3rd overall with 130.51 points, and 2nd in the jumping with 138.04 points.
In the 2014 Hannoverian Stallion Year Book, he is recorded as the sire of 429 brood mares, 51 of which have been awarded the State Premium title. He has 21 licensed stallion sons, of which Ginsberg, Goodman and Graf Top are the best known. In 1995, his son, Golden Champ was the champion of the Hanoverian Stallion Licensing.
Graf Granus' progeny who have made a name for themselves in the sport include Gem of India (Michael Whitaker), Gavi (winner of €188,060 with Helena Weinberg) Graf Gandalf, winner of €51,567 and Argelith Ghia, a winner of €56,496. As of the 2014 Hanoverian Stallion book, he has produced 562 jumping competition horses with 15,318 placings – with 61 competing at S level. His progeny had won €948,773.
Graf Grannus has an FN breeding ranking of 132 for jumping talent, with a rather more modest dressage ranking of 93. On the basis of the Hanoverian Mare and Auction evaluations, Graf Grannus has a 142 jumping index, with a negative dressage value of 71.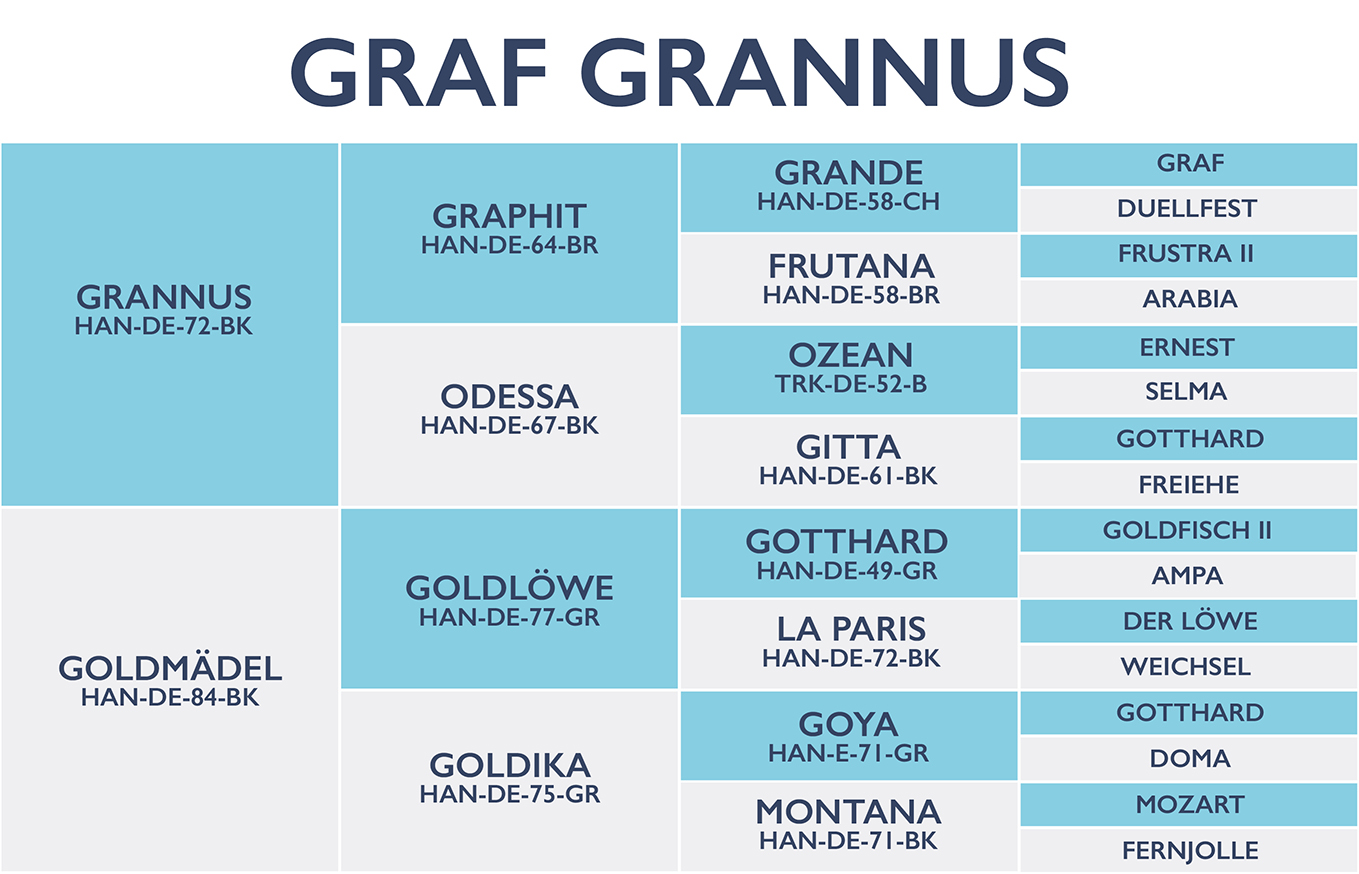 « Back to Great Stallions List