« Back to Great Stallions List
Herald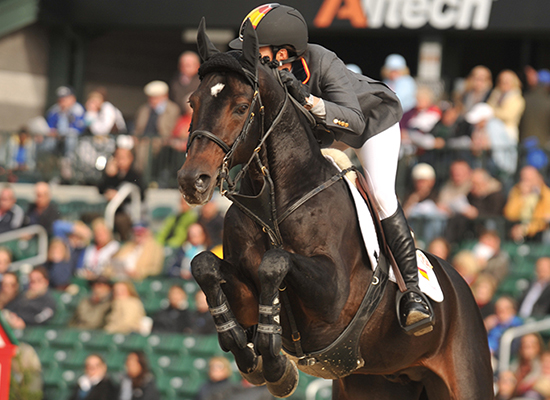 1998 168 cm Dk Bay
Breeder: Prof Hartwig Schmidt
Ever since the amazing success of Heraldik xx as a sire, the hunt has been on for a stallion son to take his place. Arnaud Evain of the French company, GFE hopes he has found him in the shape of Herald. The Holsteiner stallion was born in 1998, and is out of a mare by the Landgraf son, Lorenz – which makes him 72.27% Thoroughbred.
Herald was started in young horse classes by Meredith Michaels-Beerbaum, who placed second with him in the 7-year-old class at San Gallo*****. Her husband Markus took over the ride, and his best result was a 5th in a 1.55m class at Donaueschingen. The horse was then ridden for three seasons (2008/9/10) by the Spanish rider, Pilar Lucretia Cordon Munro. The pair won the Grand Prix of Saint Lô and were in many Spanish nations cups teams, and took the Spanish rider to the WEG in Lexington. In his last couple of seasons, the stallion was ridden by Eric Lamaze (who took him to 3rd in a 1.60 class at Geneva) and young riders, Caitlen Ziegler and Yasmin Pinchen.
I caught up with Arnaud at the 2014 KWPN Stallion Show, where he was tying up the details of a partnership with Dutch mega-stallion owner, Wiepke van der Lageweg, whereby the horse will stand in The Netherlands.
"I wanted an Heraldik stallion for a long time," Arnaud told me, "We have a common friend with the owner of Herald, and that is how I heard the horse was on the market. Fortunately, we were there at the right time and we bought him half-and-half with the VDL stud. He will stand in Holland this year, and we will see for where, next year. He will be available through frozen semen in France and all around the world."
"There was a big demand for him in Holland and also Germany. He is a Holsteiner horse but he looks like a Thoroughbred, he is almost 75% Thoroughbred but he is out of a very good Holsteiner family. In north Holland, he can cover Holland and Germany with fresh semen."
"He jumped at the WEG in Lexington, he won Grand Prix."
But mainly 1.45 classes…
"He competed 1.55/1.60, and the difference between 1.45 and 1.60 is the training of the rider, and you must be careful because you don't buy the semen of the rider – especially when the rider for the most of his career, Pilar Cordon is a girl."
Heraldik was such a good stallion himself, but so far he has not given us a stallion son…
"I like your 'so far' and we will see. I don't know how many sons have been tried but Herald is twice Thoroughbred out of a very good Holsteiner dam line so this gives us reason to trust him. From the foals I have seen by him, it seems he passes his elegance and his movement. We have plenty of mares with a lot of scope and good temperament, and we would like to lighten them a bit and improve the locomotion, and I think Herald will be the right stallion for that."
An eventing sire…
"As well. According to the guy who rides him at Equitech, where they freeze his semen, he says if the horse was ten years younger he would start a new career in eventing. I think with the three day eventing of today, the horse is a very interesting possibility."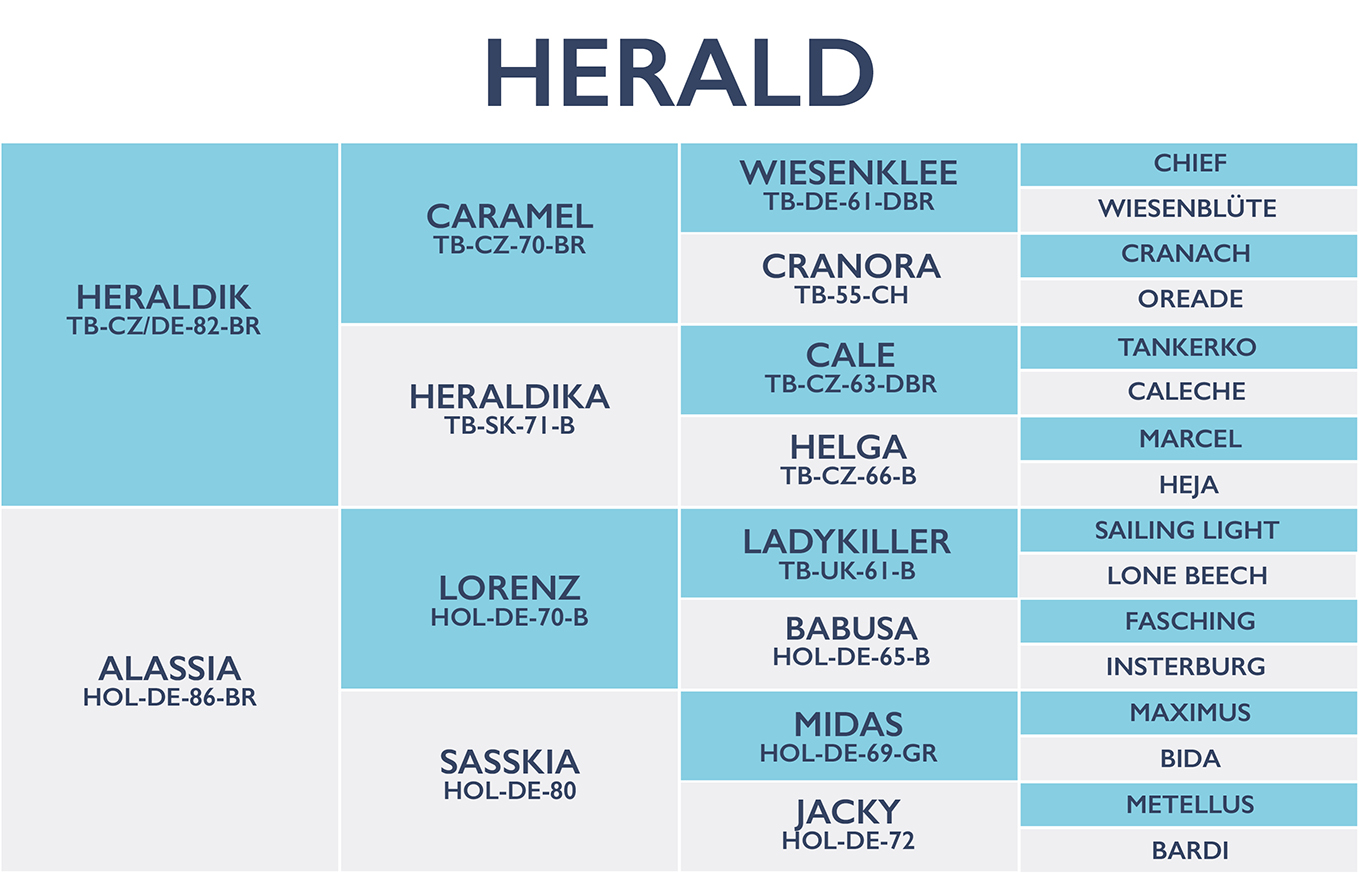 « Back to Great Stallions List