« Back to Great Stallions List
Cavalier Royale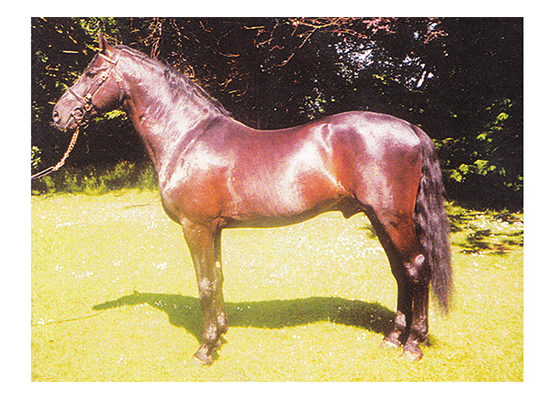 1978 – 1999  Brown 17hh
Breeder: A Johannsen
Described by that indefatigable chronicler of the Irish Horse, Nicholas O'Hare, as 'the most successful Continental stallion to stand in Ireland', Cavalier Royale was indeed one of the most successful sires of competition horses at the 2008 Olympic Games, where he was represented by Call Again Cavalier ridden by Mary King in the British Eventing team, Kilkishen and Capt Geoffrey Curran in the Irish team, Ben Along Time and Clayton Fredericks in Australia's silver medal winning team and the showjumper, Calibra II and Lotta Schultz in the Swedish team.
By Cor de la Bryère, Cavalier Royale was out of Ligustra, the dam of several successful showjumpers, including the stallion Cicero, who stood at the Holstein Stud in Elmshorn. In Ligustra's veins flows the blood of three of the great Thoroughbreds to come to Schleswig-Holstein: Ladykiller, Cottage Son and Anblick, along with that other great refiner, the Anglo Arab, Ramzes, through his son, Roman. That being said, Cavalier Royale is just over half 'blood' horse: 51.76%
Cavalier Royale's career was given a kick start by his connections – he was brought to Ireland by Seamus Hughes, a well known figure in the Irish horse industry, in partnership with the Swiss dealer, Max Hauri. While the breeders trusted the judgement of the stallion's owners, the Irish Horse Board was harder to impress, and refused to give the horse fully approved status, and classified him as a Supplementary sire.
Paper or no paper, when Cavalier Royale's first crop performed brilliantly as three-year-olds in the loose jumping class at Millstreet, his success as a sire was ensured, and he produced over 1000 foals before he was killed in a fight with another stallion in John Hughes' yard in 1999.
Cavalier Royale jumped internationally and was a Puissance winner at 7'3" before a hock injury curtailed his sporting career. Or this is what we are told – I can find no record of his international career on the authorative sja.it website.
Following agitation from breeders, Cavalier Royale was finally upgraded in 1997, after blood tests proved he was the sire of François Mathy's European showjumping star, Amos. This horse was originally christened Tisscrum Cavalier, and won the West Coast Grand Prix with Rich Fellers before returning to Europe. Other top competitors in the US included Cameron Hills Shanroe, La Dona, McGuinness, Bantry Bay and Shannondale Truman. McGuiness, ridden by Rich Fellers ranked second on the US rankings for 2004, with winnings of $144,348, with placings in 18 competitions including the Shell Derby Cup in Calgary and the Del Mar Grand Prix.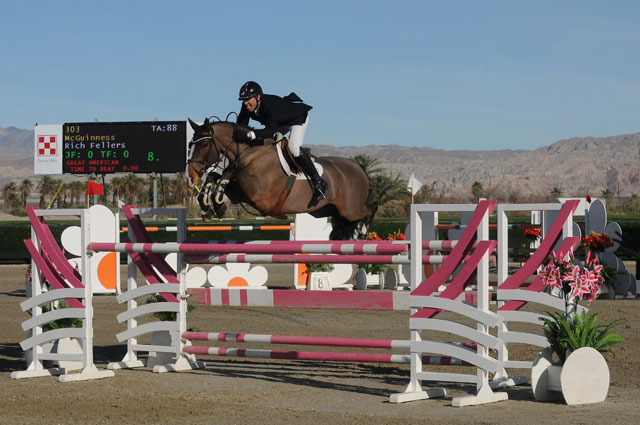 Rich Fellers and McGuiness 
Cavalier Royale has also been a hugely successful sire of eventers, as the results from the 2008 Olympics show.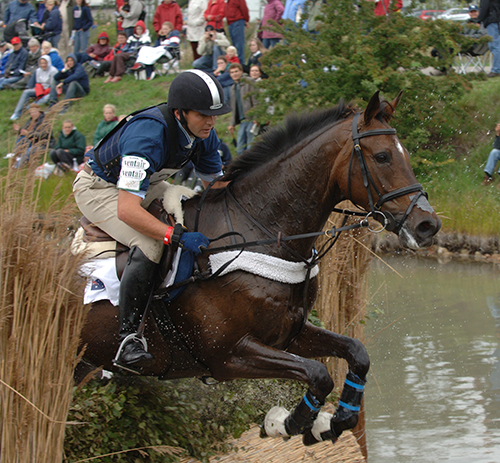 Benalongtime and Clayton Fredericks winning at Malmo 
Cavalier Royale has yet to produce a top stallion son. One likely candidate is Chippison, who jumped with distinction for Ireland at the 2006 WEG in Aachen. This stallion is homebred by his rider, Marie Burk and was an embryo transfer product out of a Flagmount Boy mare, Chipmount. The Irish Horse Board has refused to accept his breeder's word of mouth verification of the dam's pedigree, and the stallion is classified as a Supplementary 1 sire.
Cavalier Royale was in 5th place on the 2012 WBFSH Eventing Sires rankings, but had fallen to 56th on the 2013 list.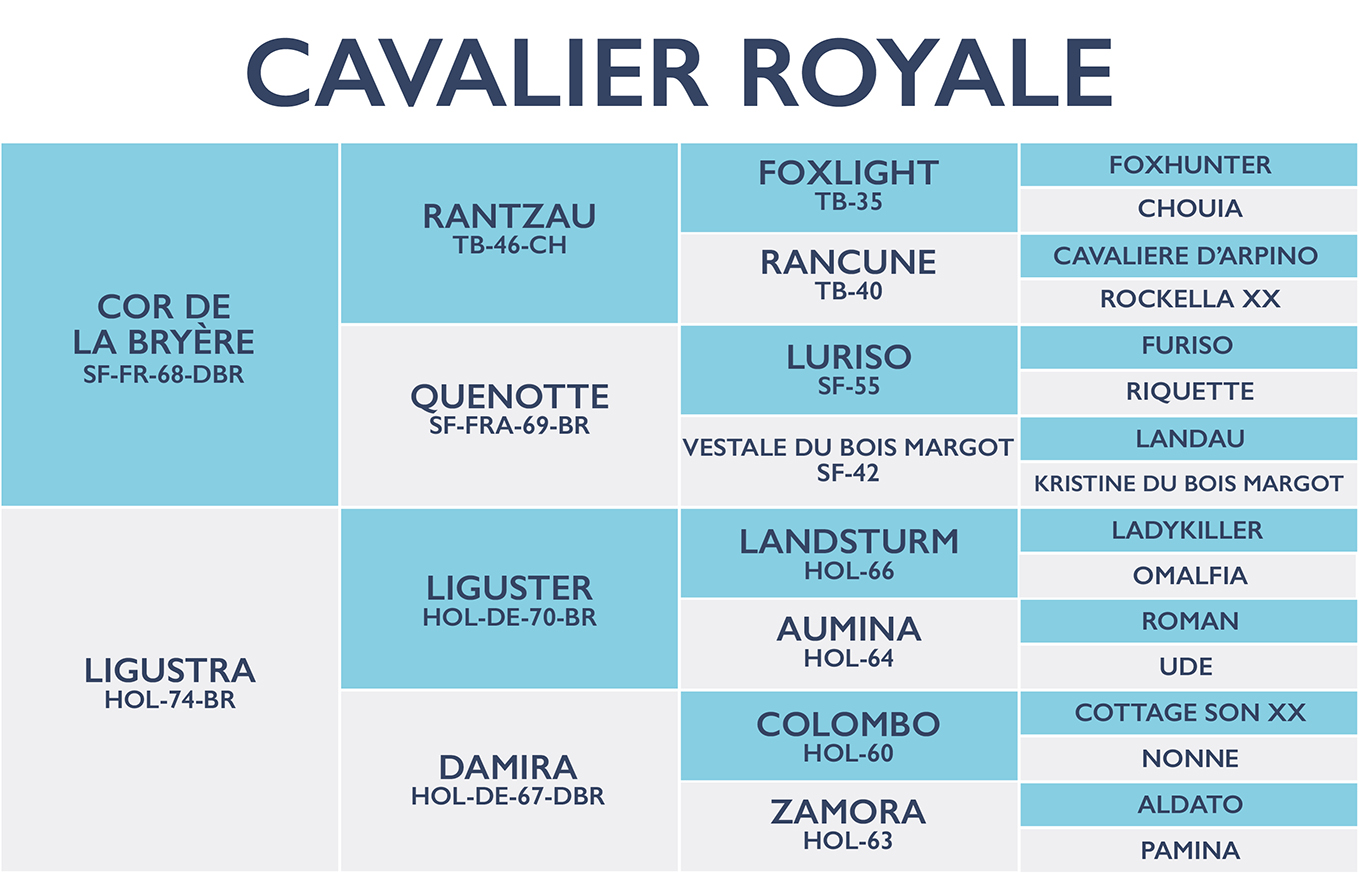 « Back to Great Stallions List