« Back to Great Stallions List
Blue Hors Zack

2004 171 cm Bay/Brown
Breeder: Trudy and Bas Wilschut
The Dutch bred Zack (originally known as Zagreb) was purchased at the 2007 KWPN auction for the astonishing sum of €430,000 by Denmark's most famous stud, Blue Hors.
He is interestingly bred. His sire, Rousseau is the usual Dutch mix of Holstein, Selle Français with a dash of Westfalien. His dam carries three crosses of Nimmerdor, her sire, Jazz, carries one, while her dam, Orona, has two crosses.
Orana's dam, Korona, is by Belisar, a son of the German Thoroughbred, Saros who had raced 26 times for winnings of DM188,520. Saros sired a number of good dressage horses, although his progeny were sometimes a little hot. He also sired jumpers, including Eric van der Vleuten's Olympic Balthazar.
Belisar (1983 – 2008) was quite a successful dressage sire, and on the 2014 KWPN dressage breeding values, he is in 33rd place (Ulft is 32nd) on the ranking of stallions with a reliability of over 90%. His son, Houston is ranked 15th.
Like his sire, Rousseau who was exported to the United States, Zack has yet to prove himself in senior competition ranks. He is ten now, and we are told that an eye injury when he was six, delayed his competitive progress, but now he has 'achieved numerous national victories in St George level classes with his rider, Maik Kohlschmidt'. It is the kind of claim that you just can't test when the tests are national not FEI sanctioned – there's no mention of either horse or rider on the FEI database.
Whatever his performance credentials, Zack has been a very successful sire in Denmark. In 2013, he sired the champion three year old stallion, Blue Hors Zee Me Blue – and also sired the performance test winner that year, Vincent Maranello. In 2012, he was the sire of the licensing champion, Zorba Højris, the four year old champion, Zonik, and first, second and third in the licensing test.
At the 2014 Danish licensing, Zack was proclaimed Stallion of the Year, having sired 22 approved sons and two gold medal mares. So far, 85% of his daughters passed their riding tests and were graded in the main studbook.
Paul Graugaard, a spokesman for the licensing committee, commented: "I am quite sure that he was bought as an experiment. In that case, it must be the most successful experiment ever conducted in Danish Warmblood history."
He is the sire of Dorothee Schneider's star, Sezuan, the champion of the 2014 and 2015 World Young Horse championships, as well as Glock's Zonik, who is starring in Prix St Georges with Edward Gal.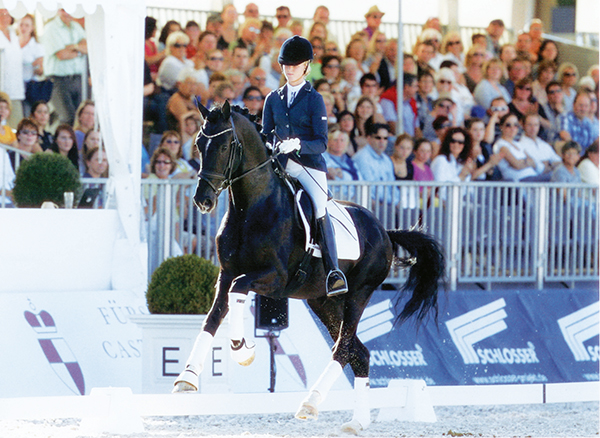 World Young horse champion, Sezuan 
On the 2016 German FN breeding values, Zack has a dressage value of 140 (reliability 0.89) and a jumping value of 95 (0.71).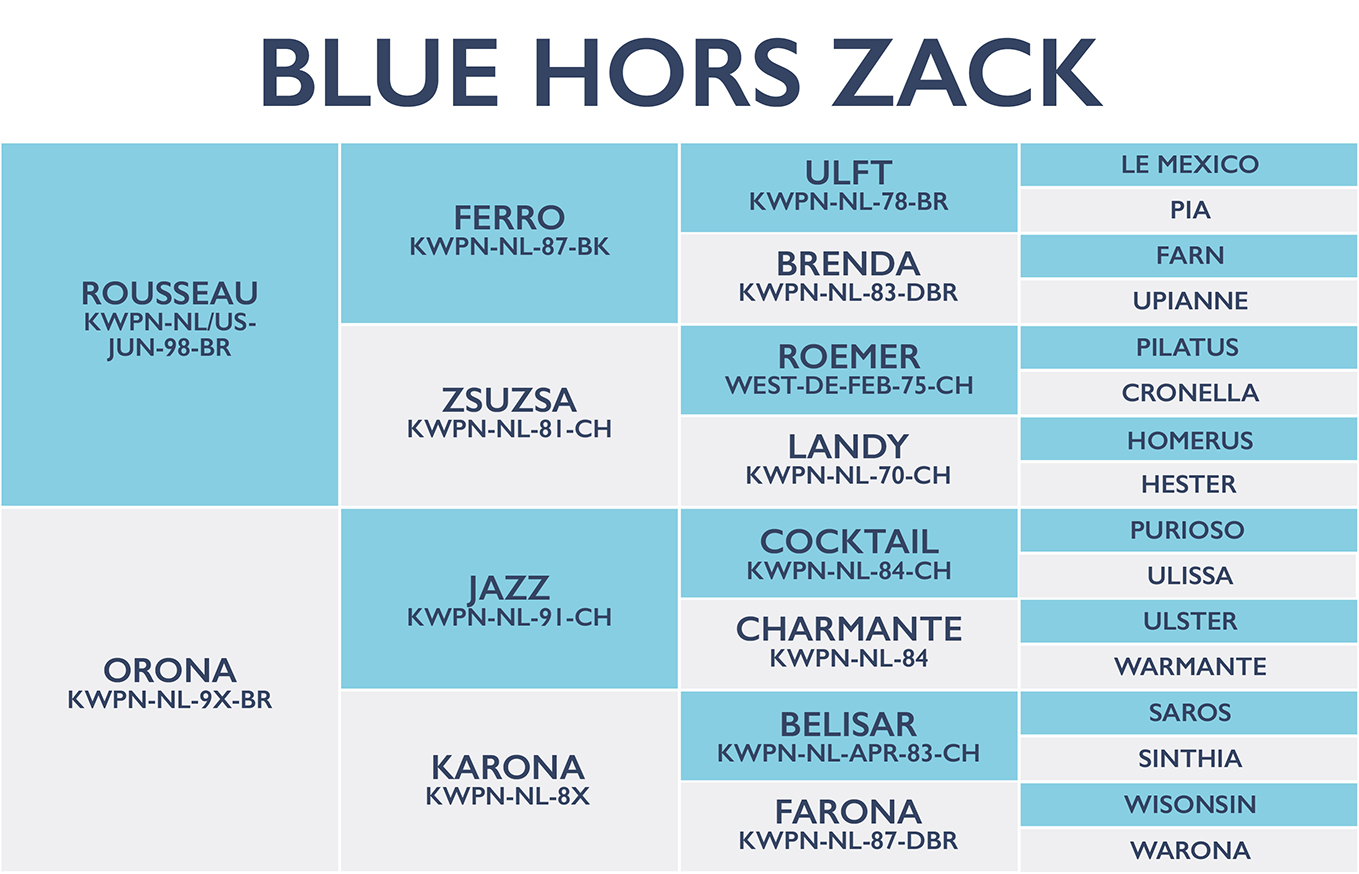 « Back to Great Stallions List