« Back to Great Stallions List
Pilatus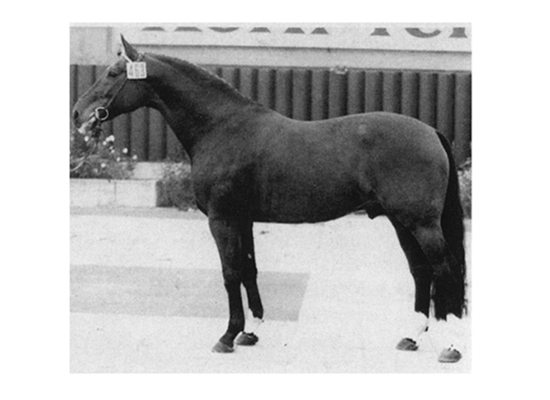 1965 – 1991 167 cm Brown
Breeder: Kunibert Münch
Pilatus, a private stallion, was by Perseus, a son of another private stallion, the Thoroughbred, Pluchino, who stood at the Werthmann stud from 1958 to 1975.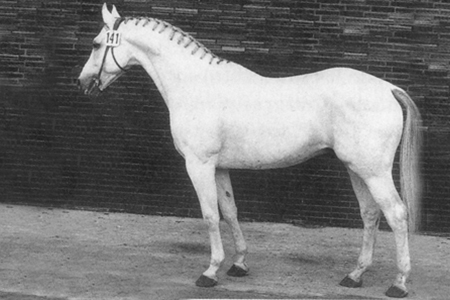 Perseus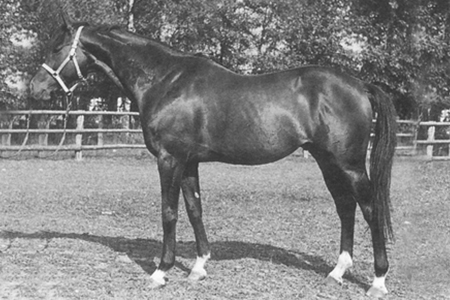 Pluchino 
Pluchino (born 1949) was by the Italian sire (and Derby winner), Niccolo Dell'Arca. Like Furioso, Pluchino descended from those stalwarts of Thoroughbred jumping breeding, Hurry On and Double Life.
In his first season, Pluchino produced two licensed sons, Perseus out of a mare by that influential Anglo/Arab sire of jumping horses, Ramzes, and Plutos out of a mare by the famed Hanoverian, Duellant.
Perseus in his first season was bred to another daughter of Duellant, to produce Pilatus.
Pilatus was second in the licensing of 1967, and stood for ten seasons in Germany before he was exported to Holland, where he stood another five seasons. Pilatus returned to Westfalia in 1984, but not before he sired, Roemer (out of a Westfalien mare by Cryano) who has proven an influential dressage sire in both Holland and the United States, and Darwin, out of a mare by Pion.
In Germany, his two sons, Pilot and Polydor secure his place in the history of modern Warmbloods.
Pilatus sired 14 stallions and 13 state premium mares.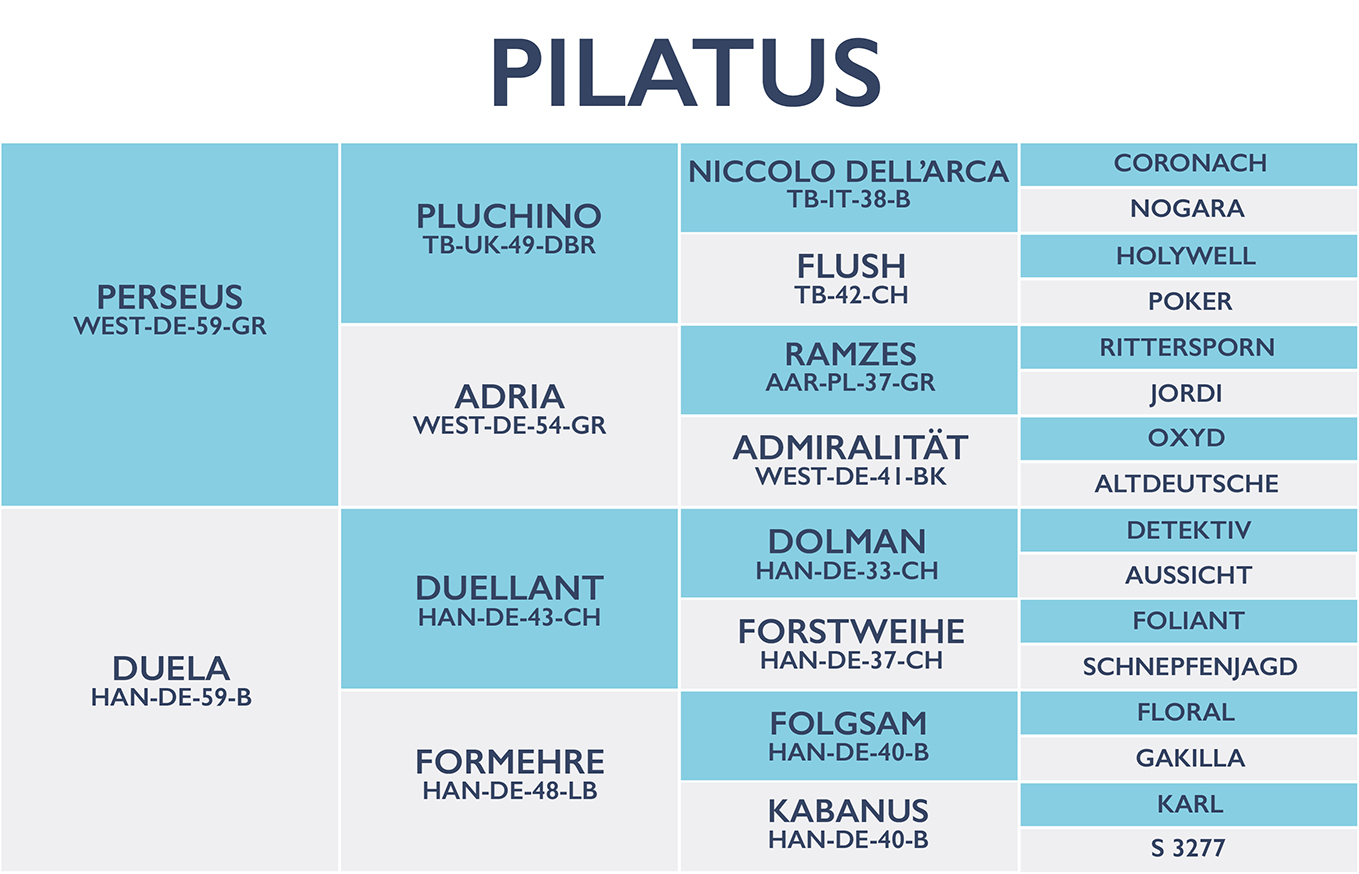 « Back to Great Stallions List