« Back to Great Stallions List
Ideal de la Loge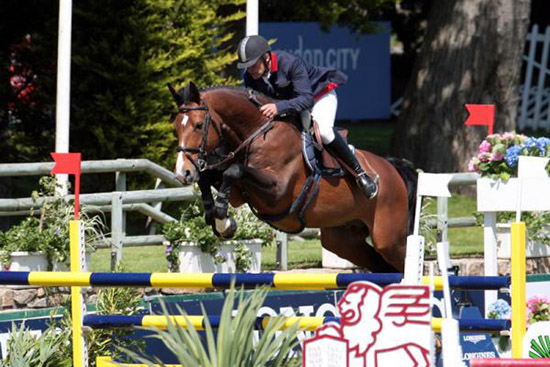 1996 1.70 Brown
Breeder: Josette Caradeuc
Ideal de la Loge is essence of Selle Français – with three crosses of Ibrahim, two through his son, Almé, and once through his daughter, Camarade Rapide, two crosses of Furioso xx, once through his daughter, Tanagra, once through his son, Mexico, as well as one cross of the great Anglo Arab, Nithard.
His dam, Ulenda (by Joyau d'Or A) was born at the Haras de la Cour Bonnet of Arnaud and Henriette Evain in Falaise – where Ideal's grandsire Jalisco was raised.
The Almé son, Joyeau d'Or A, was another who passed through Arnaud's hands:
"I sold him to Mr Rolli in Italy before the Los Angeles Olympic Games and he was ridden at those Games by Bruno Scolari."
The stallion also competed with Scolari at the Europeans in 1985 – the year the pair were part of the winning team at the Rome Nations Cup.
"I always liked him a lot for his temperament and because he was incredibly scopey and careful even if he did not have so much blood. His sire was Almé and he belonged to the very good dam line of the family
Lebrun, which produced Elf III, Camelia and later Barbarian and hundreds of winners. Emeraude had a lot of blood but was not the scopiest… It looked like a good match!"
Arnaud and Henriette sold Ulenda as a four year old. She also gave birth to two other international jumpers : Fiftie de la Loge and Qarat de la Loge (CSI Grand Prix winner with Julien Epaillard).
The second dam of Ulenda is Patine by the Anglo-Arab Nithard. She produced many very good jumpers, including Tania du Comte, Lys du Comte, Kasteline and Urgence – all CSI level winners.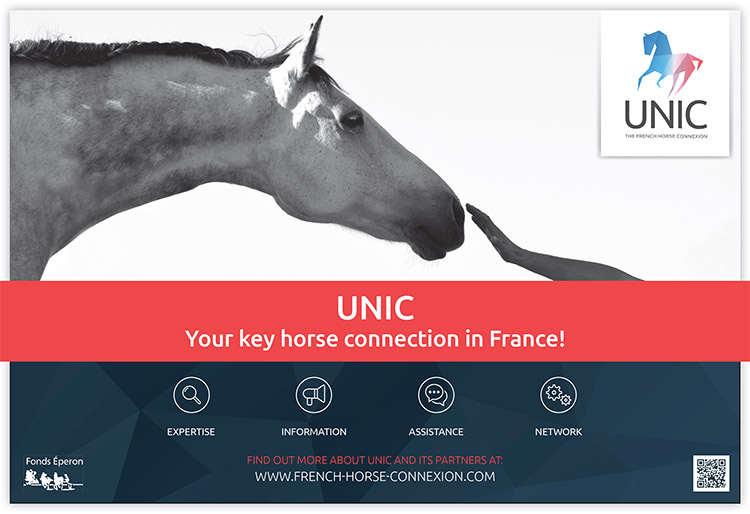 Ridden by Roger Yves Bost, Ideal de la Loge won the GCT Grand Prix in Doha in 2011, the Grand Prix in Bordeaux in 2010, the Grand Prix in La Coruna in 2009, as well as being on the winning French Nations Cup team in Aachen in 2009. In 2012 Olivier Robert started to ride the stallion, before Eduardo Blanco took over the reins in 2013.
In 2013, at the age of seventeen, Ideal de la Loge was retired from competition, and is now one of stallions in GFE's catalogue which is managed by Arnaud. I asked him what characteristics, Ideal passed on:
"His main characteristics are scope and temperament. He did not have himself, and nor does he pass on, the best balance but his progeny is generally very careful. You see those three qualities in his son, Qoud'Cœur de la Loge…"
A dozen of his progeny are now entering the international circuit, with the star, Qoud'Coeur de la Loge, ridden by Bosty. The pair won the World Cup qualifier at Lyon in November 2014. Interestingly, this ten-year-old stallion is out of a mare by Tenor de la Cour out of a Jalisco mare…
His son Power de Puychety is approved by Selle Français Studbook.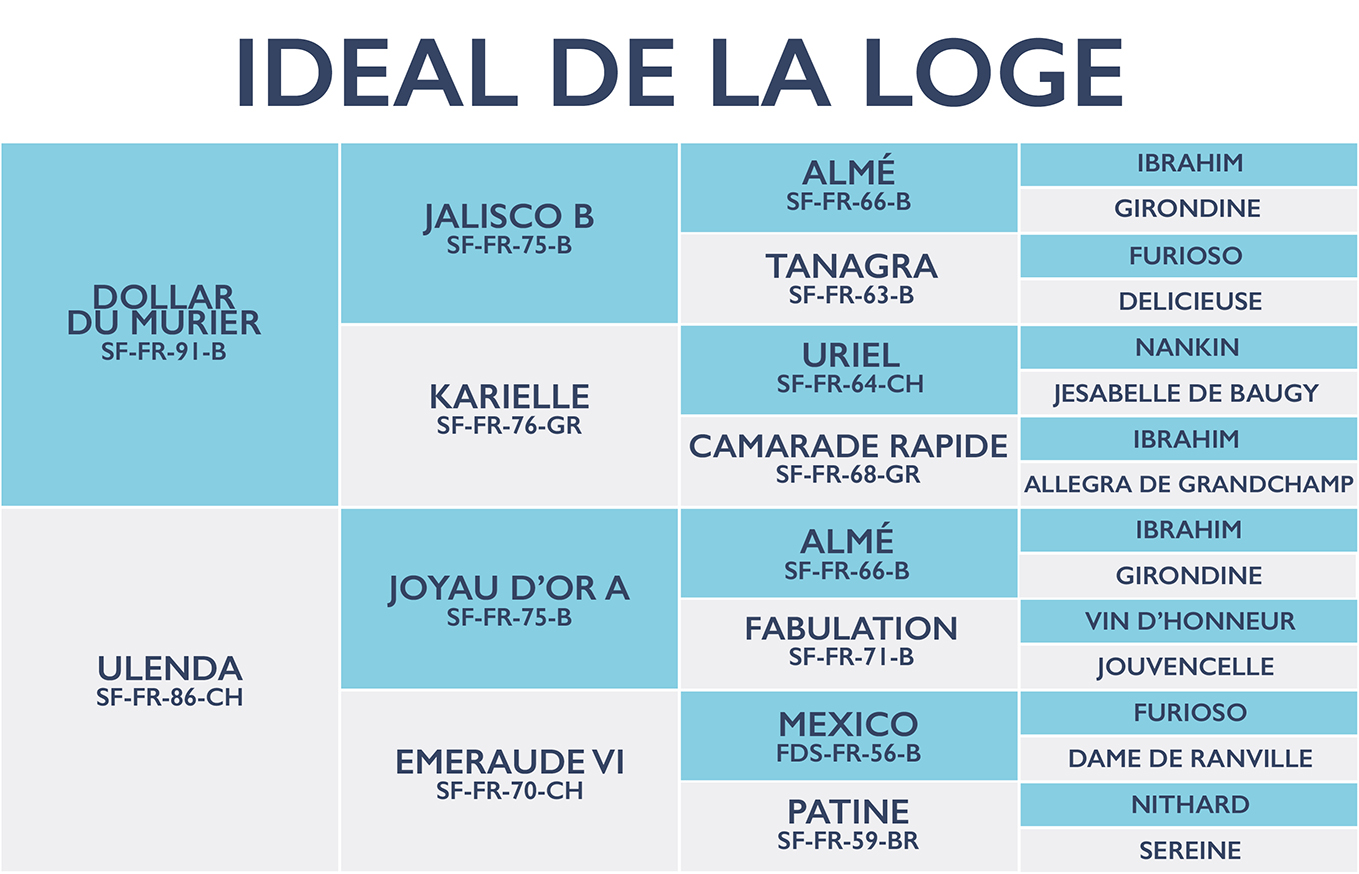 « Back to Great Stallions List