« Back to Great Stallions List
Norton d'Eole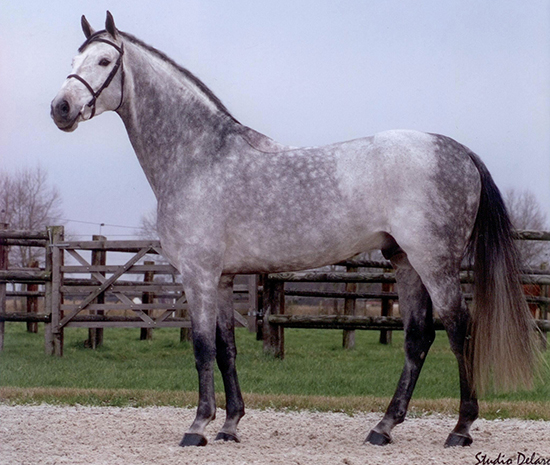 2001 172 cm Grey
Breeder: Eric and Guillaume Dewulf
His sire, Cento was one of the great jumping competitors and his dam, Fragance de Chalus is the greatest broodmare of all time.
Cento is the classic Holstein mix: Capitol and Cor de la Bryère, with the addition on the mare line of Ladykiller xx, and Ramzes aa. Indeed Cento's rider suggests that Thoroughbred blood was crucial to understanding the stallion: "On the outside he might be the older type, but inside, he was like a Thoroughbred, that is why he was so careful, right till the end, and so sensitive. Inside he was like a Thoroughbred."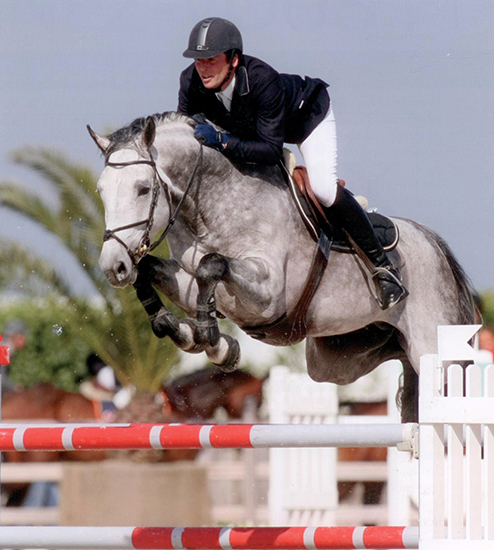 Norton in action…
Norton's competitive career has not quite rivaled that of his sire (or for that matter his half-brother, Mylord Carthago) but it is certainly respectable. In 2015, he was second in the Grand Prix at Maugerge and third at Hardelot, with his rider, Eric Dewulf. The year before that the pair were 2nd at Reims and in 2013, won the Grand Prix of Sancourt. His offspring are only now starting to compete, with the only one to make the Showjumping Archive records so far, Utac d'Estrees (Veneur de Baugy) second with Alexandre Leviche in a 6-year-old class at Sancourt.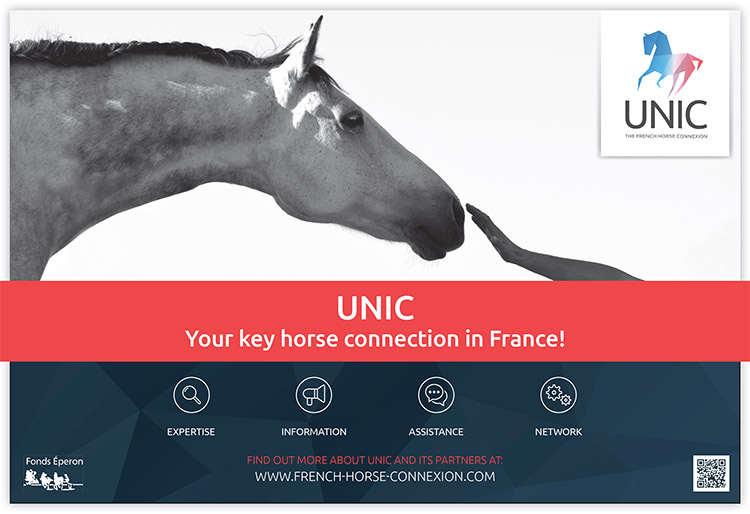 Norton's dam Fragance is a phenomenon, and her origins lie in a nineteenth-century pure bred Arab line (I am indebted for this information to Emmanuel Spinnewyn, whose article on Norton d'Eole appeared in the 2010/2011 edition of Monneron)
We have to go back five lines to find the pure Arab on Fragance's pedigree, her great, great, great, great grand-dam, Ram Bera – who established a famous steeple-chasing family through her daughter, Raita II. Bred by the Baronne d'Espulungue, Raita II was a successful steeplechaser, she was also classified 'Recommended for Showjumping' on the basis of the performances of her full brother, Petit Ratou, who was first and second in the French 3DE championships of 1947 and 1948.
Raita II's sire, Mont Bermina, a winner at the famous Jockey Club, and he was the half-brother of Mont Black, winner of the Poule d'essai of Foals, and Télérique, winner of the Grand Criterium, and sire of Alizier, who sired Laudanum's maternal grand-dam. Mont Bermina was the maternal grand-sire of La Mioche who sired the great Grand Veneur.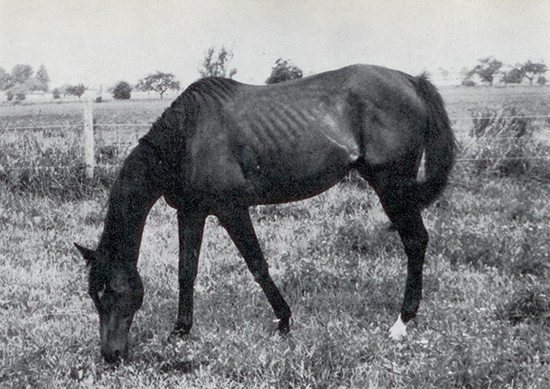 Mont Bermina's famous dam, Beaute de Neige was the dam of 13 winning horses who took first place in 40 flat races for winnings of 1,175,010 FF…
Raita produced winners on the racetrack and in the jumping ring. In twelve steeplechases, her daughter, Emirline (by L'Emir xx), was either first or second before she was purchased by that knowledgeable connoisseur of horse breeding, Roland Gilberton, who selected mares who had proved themselves in the field. Emirline's first daughter, Upsala D was entrusted to Gilberton's neighbor, the Olympic rider, Marc Deuquet. Upsala D was a winner of Grand Prix and Puissance. Raita then produced Marinella, a great jumper with an amateur rider, then Quime, a successful steeple-chaser. Raita's daughter, Urania (by Matador aa), bred to Almé produced Jessica D, who bred to Hand in Glove xx, produced Jessy Mail, a successful eventer.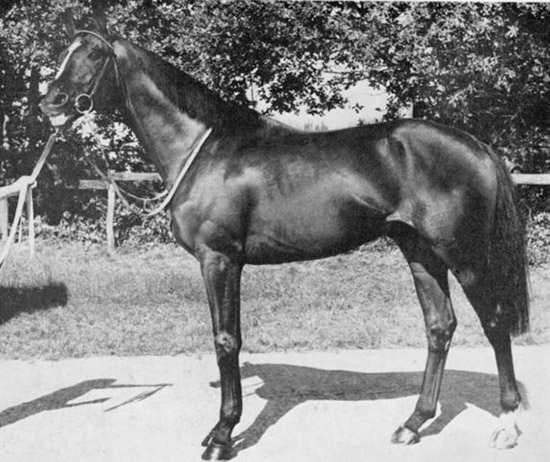 The Thoroughbred, Château du Diable
Bred to Cidre Mousseux xx, Raita produced Oita, who had an outstanding racing career, 9 wins out of 26 races. Oita was then bought by Roland Gilberton. Oita produced only one filly – Ifrane, by Château du Diable xx, a stallion with a good reputation for producing jumpers. Bred to the Thoroughbred, Drapeau Rouge, Ifrane produced Hubert Bourdy's wonderful jumper, Morgat – team bronze at the Seoul Games, Team gold and Individual bronze at the WEG in Stockholm.
Ifrane was sold in foal to Fury de la Cense (a grandson of Furioso out of a mare by Rantzau) to Mr and Mrs Planson, of the village of Levet, and the showjumping family 'de Chalus' was underway. Ifrane's first daughter, Nifrane was born in 1978, and went on to win 540,000 francs in the showjumping arena with Remy Deuquet. Nifrane bred to the three quarter Thoroughbred, If de Merze, produced Lord If de Chalus who had an excellent career with the Danish rider, Karina Rie Truelson, winning the Grand Prix of Sopot and Norrköping, and 2nd in the five star GP at Barcelona, before going to the well-known 'Ukranian' duo of Katharina Offel and Cassio Rivetti, winning the GP at Arezzo in 2012 with Cassio. In 2015, the horse was ridden with modest success by Austrian, Jessica Vonach.
Bred to Jalisco B, Nifrane produced Fragance de Chalus, who competed firstly with David Jobertie, and then with Karline de Brabander, all the while producing a string of astonishingly successful foals, thanks to Joris de Brabander's skills at embryo transplant.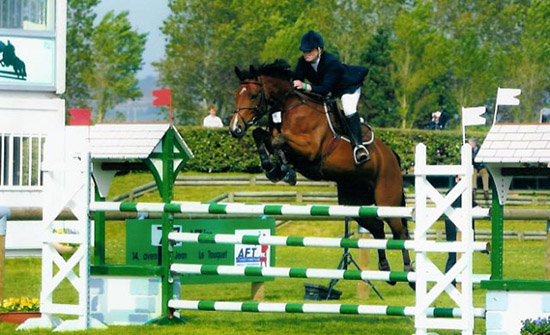 Fragance de Chalus
Nifrane was not the only daughter of Ifrane to find her way to Joris' famous Stal de Muze. Caprice d'Ifrane, by Galoubet A, was also purchased by Joris who bred her to Chin Chin to produce Triomphe de Muze, who won two Grand Prix – Bourg en Bresse and Lons le Saunier, and placed 2nd in a 1.50 at Hickstead, in 2006, his last year of competition with David Jobertie. As a stallion, Triomphe de Muze has already produced a number of international competitors.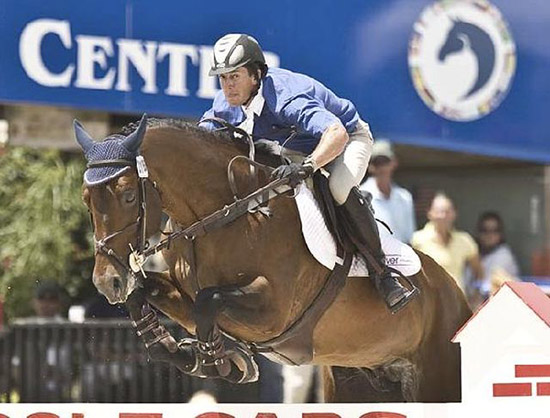 Triomphe de Muze
Norton's offspring are still youngsters – time will tell if as a sire he lives up to his genetic heritage…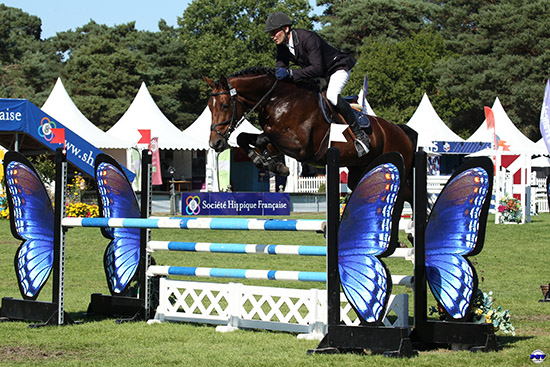 Ulysse des Chênes(Norton / Lys de Darmen) – approved in the Selle Français studbook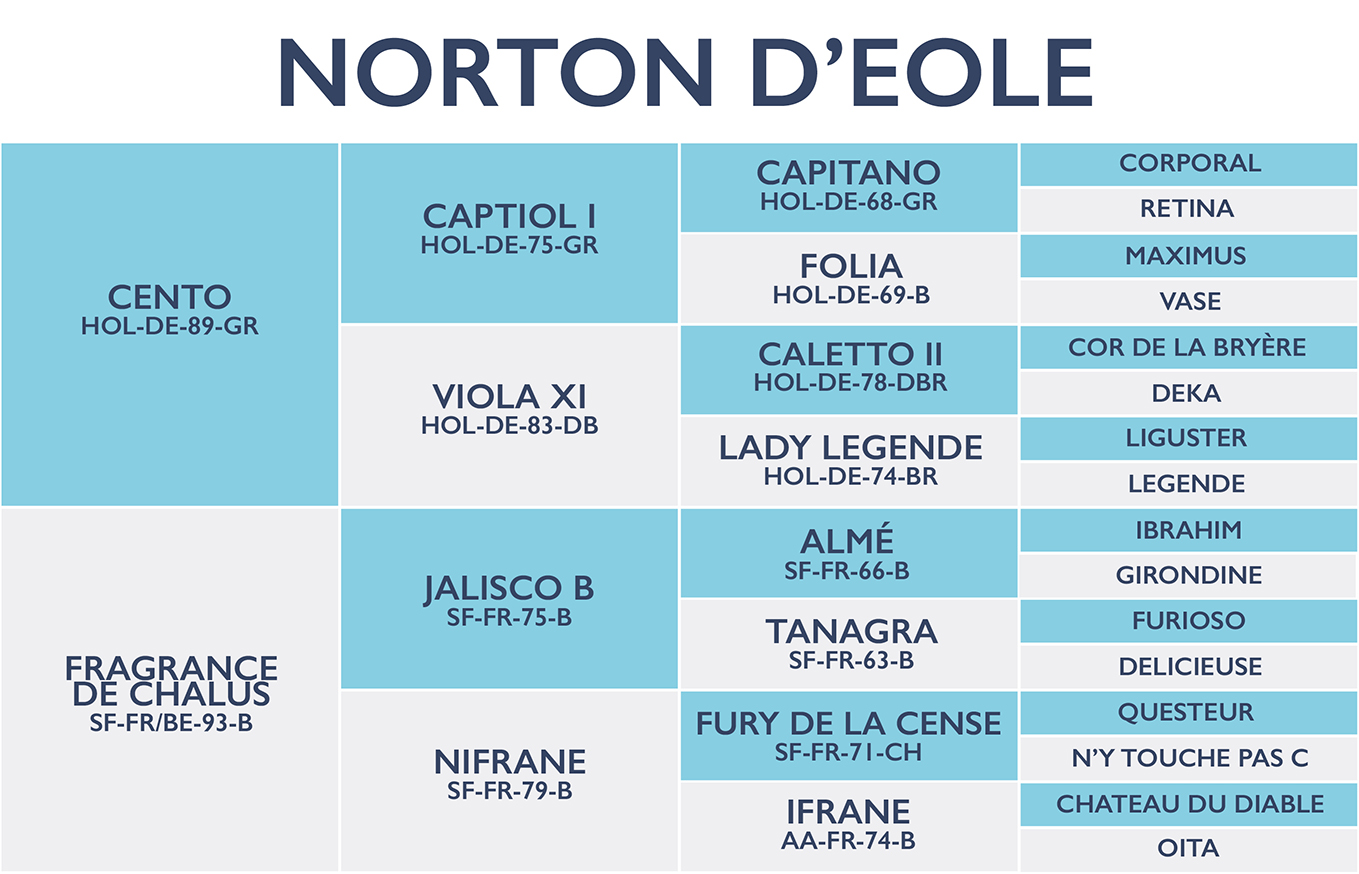 « Back to Great Stallions List