« Back to Great Stallions List
Quartz Rouge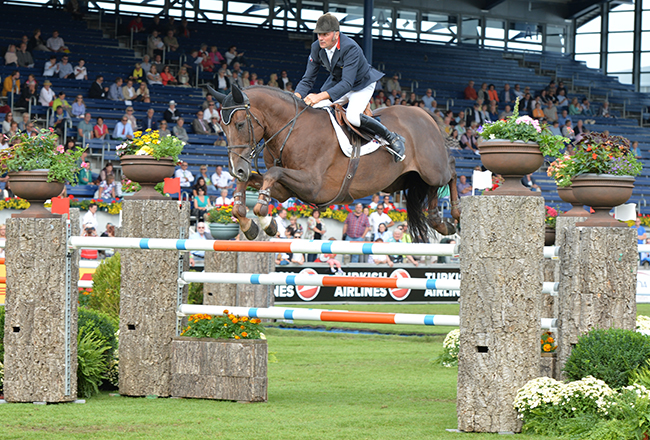 2004 172 cm Dk Chestnut
Breeder: Fernand Leredde
by Adriana van Tilburg
During the 2015 European Championships in Aachen, the 'Rouge' brand was being promoted in the showjumping arena by Quartz Rouge – an 11-year-old stallion by Ultimo van ter Moude, out of Emeraude Rouge (Qredo de Paulstra). He is just one of a generation of international jumpers perpetuating the bloodlines that are synonymous with Haras des Rouge father and son Fernand and Xavier Leredde.
The two Lereddes have an exceptional eye for interesting stallions and mares, while Xavier has the added benefit of factoring his experience of jumping competitively at the highest level with many horses into the breeding equation. Where he once came to Aachen as a rider, now he came as a breeder to Aachen to support his friend and owner of Quartz Rouge, Andy Smaga.
Leredde and Smaga collectively contributed to this interview, prompting each other for clarity. When Leredde became very passionate he reverted to talking in French to Smaga, who provided a translation.
What is the story of Quartz Rouge?
XL: A guy from Saudi Arabia wanted to buy a foal and I invited him to our farm. He   only wanted colts and said that two foals were very good. He wanted to buy two foals, a Darco x Caletto II and Quartz Rouge. My father said you should buy 10 foals and then I will let you buy these two foals, so he bought in the end eight foals!
AS: Three years later Quartz Rouge was at the Fences auction. He had an excellent pedigree. At the Fences auction they let the horses free jump and jump under saddle before the auction. My daughter told me that Quartz Rouge will be too expensive. The day of the sale he was very tired, the horses are five days away from home and he was not so well prepared for the auction, he was fat and had a thick coat. They needed to help Quartz Rouge a lot with the free jumping so the price didn't go high at all. I got the horse for a very small price. He was just coming right out of the field and my daughter bought it with her first money she earned. I think we can agree that it was a good investment.
Quartz Rouge is having his first foal crop this year and it looks like he stamps them with his power, as they are very athletic. He was refused by the Selle Français as a young stallion (see the how many great stallions 'failed' their licensing http://www.horsemagazine.com/thm/2010/11/salon-de-refuses-the-stallions-that-almost-werent/ ). The judges said he is a fantastic horse, but they weren't looking for his type at that time. As an eight-year-old he was only approved because of his performances. He has a lot of scope, has a very good mind, he always wants to jump, and he is afraid of nothing. He has a lot of power and he has a lot of confidence.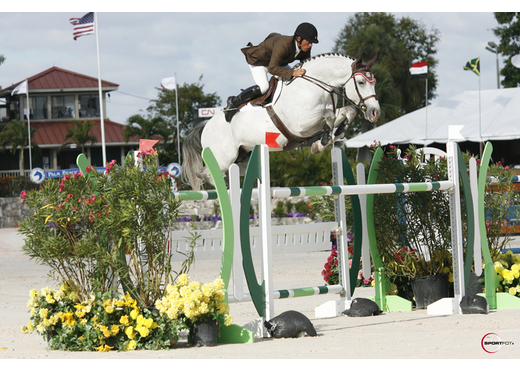 Ultimo van ter Moude
So, Xavier, who is his sire, Ultimo van ter Moude, because nobody knows him?
(Leredde becomes very passionate and emotional.) We started this line with the mare Midinette (Ultimate xx – Vous Seule x Milan). We used Nankin (Fra Diavolo xx – Constellation x Plein D'Espoirs) for her and that gave us the very good mare Etoile Rouge. I found a fantastic stallion, his name was Jalisco B (Almé – Tanagra x Furioso xx) and used him for Etoile Rouge. We then sold this foal, Pleiade de Revel, to Belgium. The breeder only used her for breeding and used Major de la Cour (Grand Veneur – Une de la Cour x Debuche) for her. He is a really good son of Grand Veneur (Amour du Bois – Tanagra G x Le Mioche xx).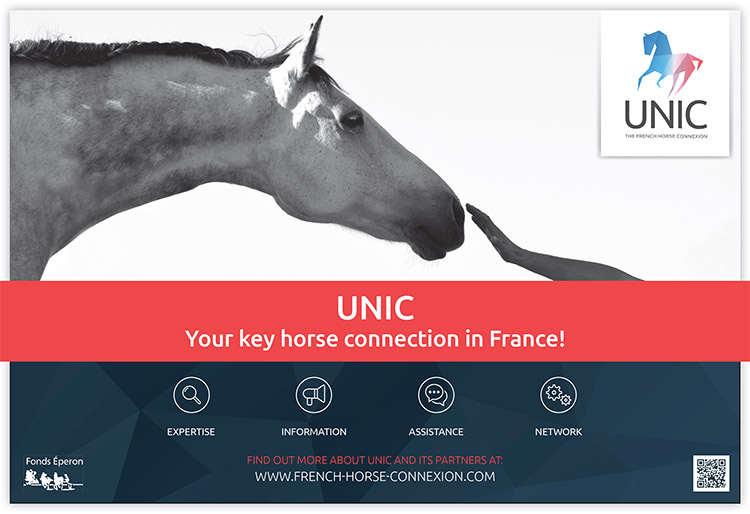 Some years later, he used Capitol I (Capitano – Folia x Maximus) for this Major de la Cour mare and the breeder called us to say that this foal was a very good colt. My father and I bought the foal when he was six months old. He [Ultimo] was a good horse and I sold him when he was nine years old to the United States, where he won the Grand Prix of New York with Todd Minikus. They have won several Grand Prix. I still own frozen semen from Ultimo and I think he is a very good stallion. Quartz Rouge comes from his first generation and is jumping here in Aachen at the European Championships. From the same year there are two jumping at 1m50 level. You have to understand that his first crop only produced 15 foals. In his second year of breeding he covered 15 more mares. Two horses from that crop jumped clear in the 1m60 Grand Prix in Dublin recently. This makes me emotional because with the Selle Français they advertise with stallions who have 1,000 offspring and only one is here. Why don't they talk about Ultimo who produced in his first two years 30 foals and three are jumping at 1.60m?
What about the mother line of Quartz Rouge?
My father bought Verboise (Centaure du Bois – Lorette x Fringant) around 1972. She was a fantastic jumper. I was second with her in the six-year-old final in Fontainebleau. We used Jalisco B for her, who was at stud at our farm. I won several Grand Prix with Jalisco in France and I prepared him for the Portuguese team for the Olympic Games in Seoul. We used Jalisco B three times for Verboise. The most famous product was Papillon Rouge, I was second with him in the Nations Cup in Aachen. That was the last selection for the Olympic Games and I was reserve. I was also French Champion with Papillion Rouge and won several 2m25 Puissance competitions with him.
The other two offspring from this combination (Jalisco B – Verboise) were fillies – we sold one and we used the other one right away for breeding. For this mare, Ramona la Rouge, we used Qredo de Paulstra (Galoubet A – Celia de Paulstra x Furioso xx). We found an inbreeding on Furioso II. Twice Almé and Furioso. Ramona also produced the stallion Cincaba Rouge, by Ithuriel, who jumped CSIO 1m60.
We then got a filly out of Ramona (Emeraude Rouge) and she had good conformation and good movement. We kept Ilda la Rouge (Libero H) out of Emeraude, then mixed Emeraude and Ilda with Ultimo van ter Moude. We keep one foal from each generation and we used Ultimo out of our other line to bring the two lines together in one horse. We are very lucky that Andy Smaga owns Quartz Rouge and also that Jerome Hurel is riding him.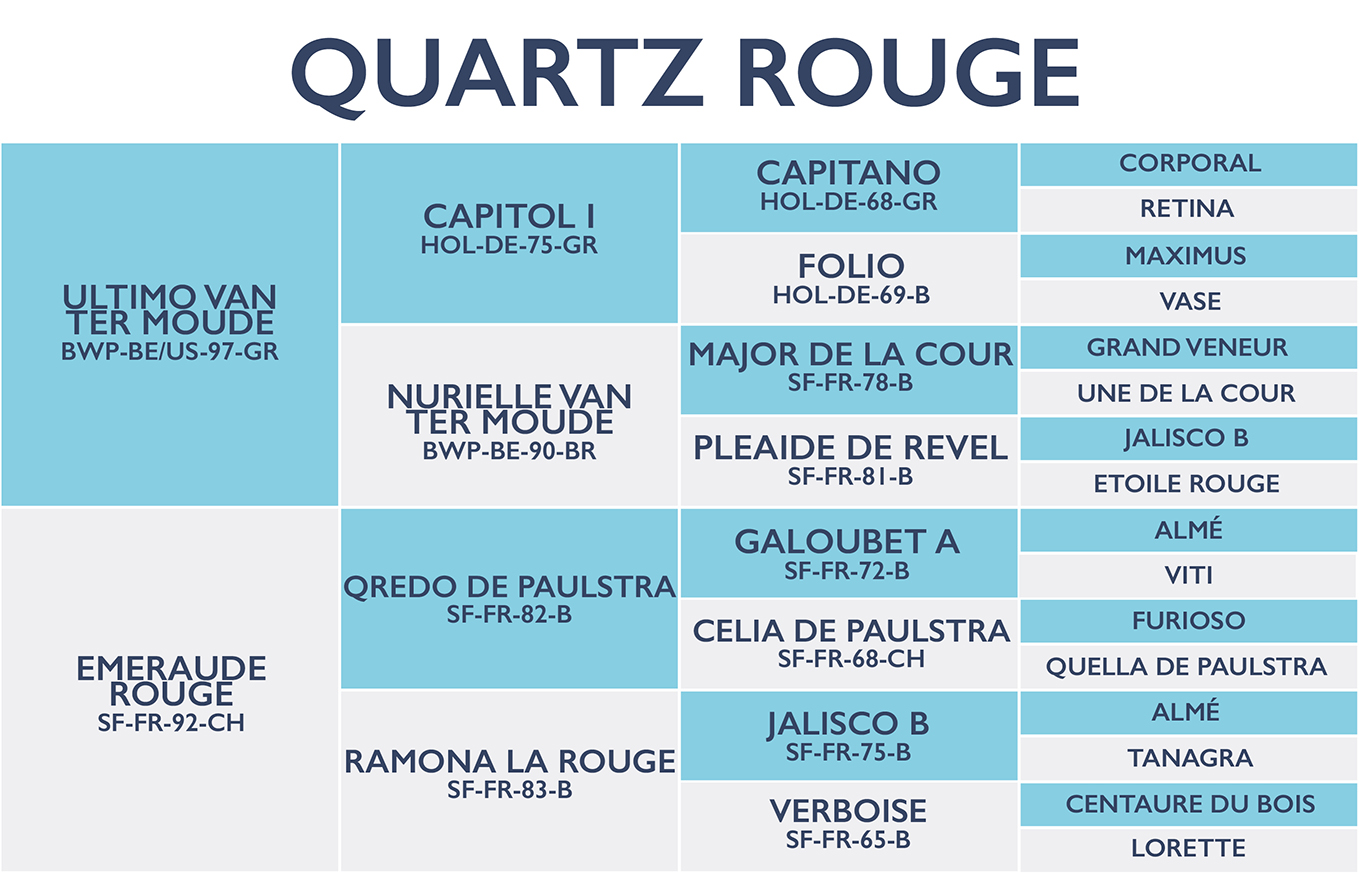 « Back to Great Stallions List