« Back to Great Stallions List
Quabri de l'Isle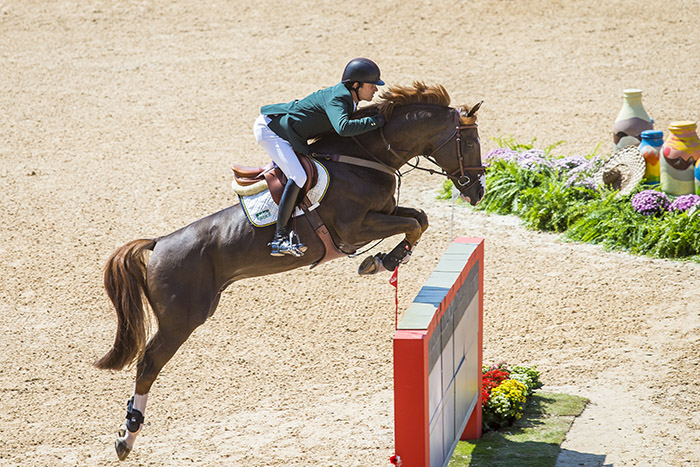 Photo – Rebecca Ashton
Born 2004 1.60m Liver Chestnut
Quabri de l'Isle: a result of 50 years of breeding.
Adriana van Tilburg investigates the breeding of the latest star in the World of Showjumping…
In 2014 the Selle Français stallion Quabri de l'Isle very nearly returned to his birthplace when he represented Brazil with his rider Pedro Veniss at the World Equestrian Games in Caen. His breeder, Etienne Poisson lives in Saint-Marcouf, in the highly productive region of sport horse breeding – Manche in Normandy, venue of the WEG in 2014. Pedro Veniss only started riding Quabri de l'Isle in May 2014 so it was quite a rush to have him ready for the WEG in September. Quabri de l'Isle jumped his first 1.60m class only two months before the WEG!!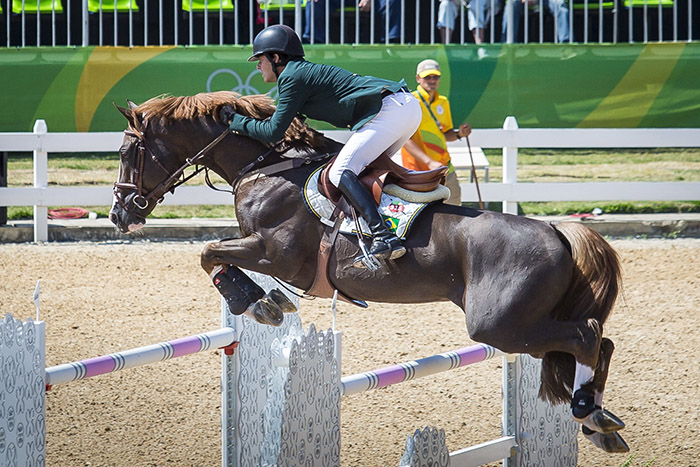 At the Games in Rio (Photo Rebecca Ashton)
Since then, at the Pan-Am Games in Toronto, 2015, they were individually fifth and during the Nations Cup of Spruce Meadows in 2015 they had a double clear. At the Olympic Games in Rio de Janeiro, they finished individually in 16th in front of their home crowd when the Brazilian team went oh so close to taking home a medal.
The pair finished 2016 brilliantly – winning the Rolex Grand Prix in Geneva.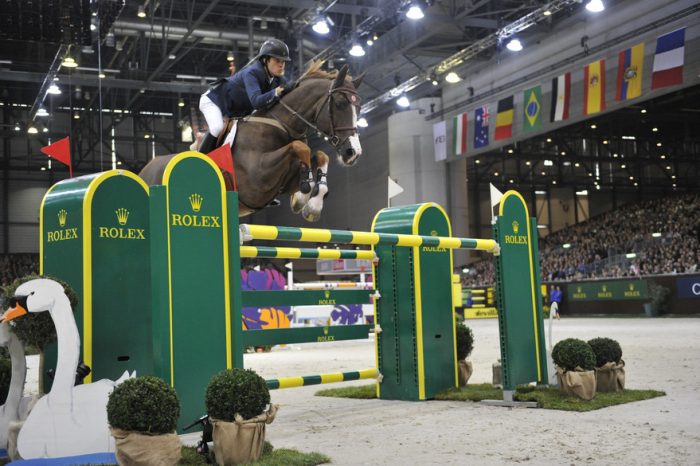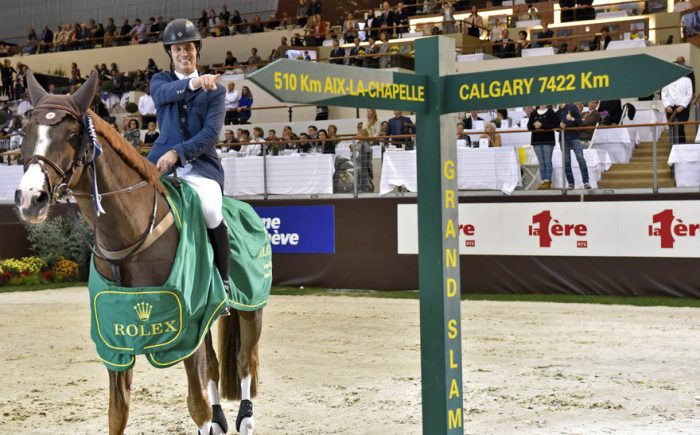 After Geneva – next stop Aachen?
more follows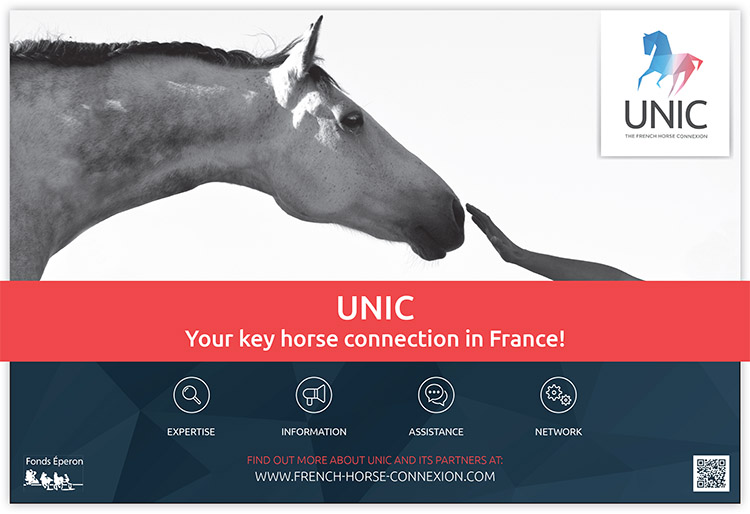 History
The breeder of Quabri de l'Isle, Etienne Poisson, started breeding with the mare Hollandaise (Trianon du Bois – Uvee x Issu D'Amblie – it is interesting to note that Quidam de Revel's great grand dam, Nadine is also by Issu D'Amblie) Hollandaise who was born in 1951 is another of those mares on which a whole stud is based.
Hollandaise was a small half-blood mare bought as a foal by Etienne's mother from neighbours. She was used to go in the cart to the village or help with the hay season. She was very kind and had a willingness to work. At the same time she was used for breeding. Etienne used a stallion station in his area. Etienne says: "I went with her to the stud in Montebourg, that was only six kilometres away from us. First using the Thoroughbred, Xillor xx and then the Selle Français, Quolibet II. I made an exception for the beautiful Enfant Terrible xx, who stood eleven kilometres away in Sainte Mère Eglise. The following year the beautiful Une Belle was born."
The foals were sold to the army, but Etienne kept the filly, Une Belle. She was a chestnut just like her father and mother, and almost every horse from this line, and Une Belle, would become the treasures of Etienne Poisson.
Paul Hubert is well connected in the Selle Français Studbook and has bred himself quite a few international showjumpers. He remembers Une Belle quite well, he recalls: "She was a beautiful chestnut mare with bone, muscle, a good neck and she had expression. She could also move very well. Her top offspring were Camee and Derby."
Une Belle produced Camee (Prince du Cy) as a four-year-old, and as a five-year-old she foaled Derby VI (Uriel), and they became two of the best horses of France in 1975. Une Belle herself won many prizes at mare approvals. Camee was sold as a three-year-old to Alain Navet and he sold him to a great rider of that time, Jerôme Chabrol.
Etienne Poisson says: "For Une Belle I only used stallions who were bred for jumping." Etienne kept three daughters of her daughters: Framboise (Quastor), Oh la Belle (Uriel) and Renomée de Lisle (Canapville xx).
Framboise
Quabri de L'Isle is the grandson of Framboise. Her sire, Quastor (Ibrahim – La Citadelle x Jus de Pomme) was the foundation sire for the dynasty of stallions bred by Jean Brohier: Fair Play III (out of Ma Pomme – Furioso xx) and his sons, the full brothers, Narcos II and Mazarin V (out of Gemini – Tanaël). He also produced a couple of good showjumping horses and his daughters were often very well developed broodmares that mixed well with Thoroughbreds like Laudanum xx.
Quastor's grandmother is the dam of Almé.
Framboise was a very fertile mare, she produced 15 offspring. She produced four offspring with an ISO higher than 140.
Her son Camee de L'Isle (Quouglof Rouge) jumped at 1.60m with Cayetano Martinez de Irujo, Quen Dira T'On (Uriel) ISO 167, was ridden by Stephane Delaveau (it is hard to find sport results but some say they jumped with success at 1.50m), Un Reve de Lisle (Muguet du Manoir) ISO 147, Kisba (Uriel) ISO 151.
Framboise scored 16 out of 20 points for her conformation. Her daughter Dinastie de l'Isle (Socrate de Chivré) scored 17 out of 20 points. Socrate de Chivre comes from the Grand Veneur stallion line and he produced offspring with quality. Etienne Poisson was impressed by his type, his movement and his presence.
Kalin de l'Isle (Urbain de Monnai) was Dinastie de l'Isle's first offspring to compete in international sport at 1.45m with Lysa Doerr.
Dinastie's daughter, Lavande de l'Isle (Urbain de Monnai) jumped at 1.55m with Faye Schoch, who remembers her fondly: "I did indeed ride and own Lavande. I bought her when she was five years old. She was full of blood! Very careful and with a huge heart. Not all the scope, but she would always try, sometimes too much! She was very sensitive and was much nicer to ride at the show. At home she'd just have too much blood. I didn't even know she was half-sister to Quabri de l'Isle. She did have a foal. I did an embryo transfer with her when we were at la Silla in Mexico. The foal is by Montebello La Silla. She was born in Mexico and I imported her to Europe when she was three years old. She also has a lot of blood! I sold her to a girl in Switzerland. I was just told recently that Lavande has been sold to a vet in St Lô to be a broodmare."
Dinastie's son Message de l'Isle (Cacao Courcelle) jumped at 1.55m with Linda Bratomi and her son Un Reve de l'Isle (Kashmir van't Schuttershof) 1.40m with Stefan Meierhans.
At the moment Etienne Poisson has two of Dinastie de L'Isle daughters in his breeding program. One is Titane de l'Isle (Quaprice Bois Margot). She was ridden by Stephane Dufour: "I rode Titane de l'Isle from the age of 4 to 7. She is a daughter of Quaprice Bois Margot, she has a lot of blood, a lot of scope and is very pretty. Etienne Poisson kept Titane so she could replace her dam. I also rode Reve de l'Isle, a brother by Kashmir van't Schuttershof. We sold him when he was four to Switzerland at the end of the season. He looked a lot like Quabri."
"I met Quabri when he was little, as I have been working with his breeder for a long time," Stephane recalls: "This year for the six-year-old championship, I have Best of de l'Isle from the same bloodline, who was 6th last year in Fontainbleau at the five year old championship. I like Quabri so much that I kept bothering Nicolas Mignon, Quabri's former owner, so he would sell me a few straws for my broodmare Surprise de Blondel (her first son Arlo was 4th at the six year old championship in 2016 and was sold to Michael Whitaker this winter). I have never doubted that Quabri was a horse for the high level competitions. Our broodmare is in foal and we can't wait to see the foal."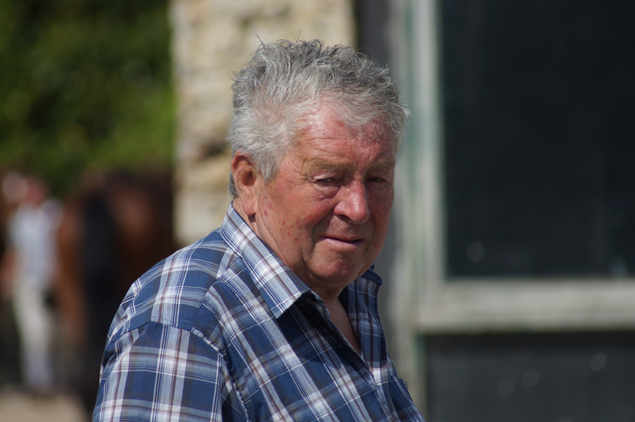 Etienne Poisson says about the young horse cycle: "At the moment we have a five and six year old in the classic cycle for our hobby. But the most of our products are being sold between when they are a foal and three year old. We sold Quabri de l'Isle as a foal to Patrick Bizot and he was raised at Haras de Tame of family Brohier in Tamerville."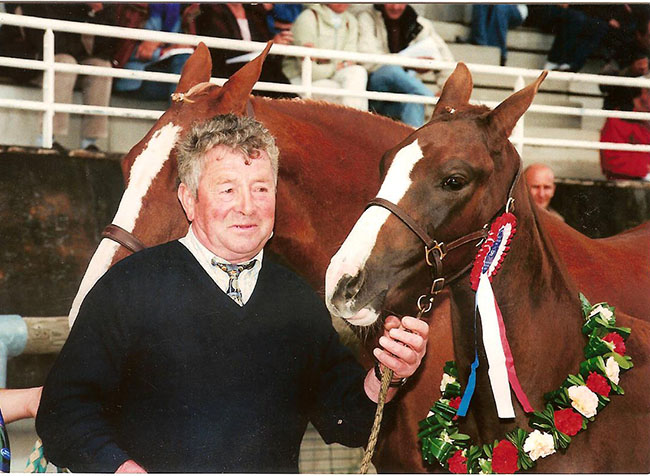 Quabri de l'Isle
Dinastie de l'Isle's best offspring is without doubt Quabri de l'Isle by Kannan. In 2004 he was foal champion of the colts in France.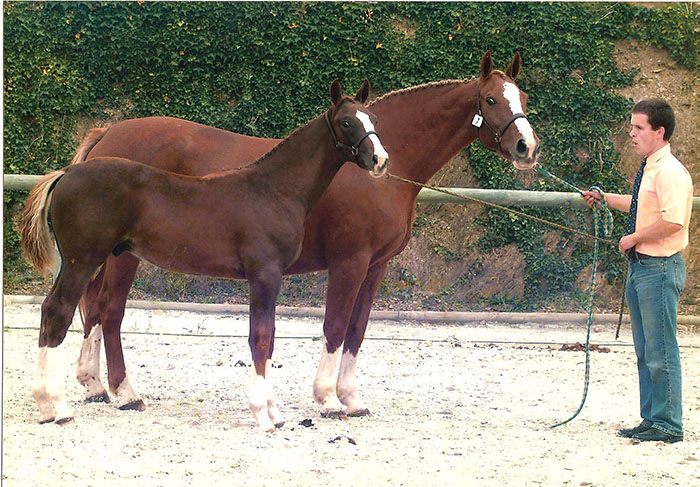 Quabri and his dam, Dinastie
He started his career under saddle with Benjamin Devulder as a four-year-old, winning four out of five starts. Next year, as a fiveyear-old Quabri won 15 of the 20 classes. Benjamin recalls: "He is a very pleasant horse to ride: very supple and a lot of strength. He was a bit 'mono speed' but he had all he needed to jump big, definitely a championship horse."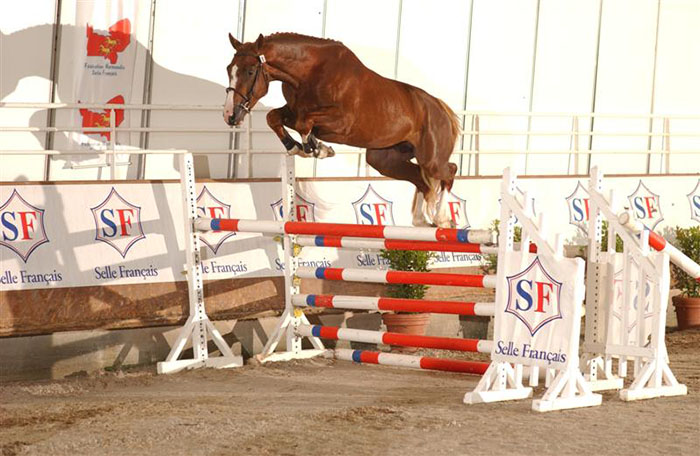 Quabri at the licensing
He was sold to Nicolas Mignon, who started him at international level. After him, Oleksandr Onyschenko and Ulrich Kirchhoff had him under saddle, but his best results so far are with his current rider Pedro Veniss.
Former Chef d'Equipe of France and Brazil, Jean-Maurice Bonneau, witnessed the victory in Geneva of Quabri de l'Isle and Pedro Veniss, for him this was very special. He says: "Pedro called me when he bought Quabri de l'Isle. I believe in him. He did everything to be ready for the Olympic Games in Rio de Janeiro, but he didn't make any money, he had no income. After the Olympic Games he asked me to help him as an individual and I said now you have to earn money, it is for your own benefit and here in Geneva he has done it."
It is very special to see the partnership between Pedro and Quabri de l'Isle.
Pedro says: "We bought him to be able to jump at the Olympic Games in my home country Brazil. I was a bit disappointed about the results in Rio, I wanted to do better for the people who were watching. After I came home I started to focus on Geneva and I had there some really good clear rounds and winning the Rolex Grand Prix was a like a dream came true. It was the best feeling so far of my career. I really dream of riding in Aachen one day and my victory in Geneva made that possible."
Soon after Geneva, it was back to stud duties. On the Wednesday right after his victory, he started a month of semen collection to produce frozen semen for breeders all over the world. The main station is Horses of Belgium. It seems the young stallion is going to get a real chance to prove his worth as a sire. Horses of Belgium produced 500 straws in January and they all sold out.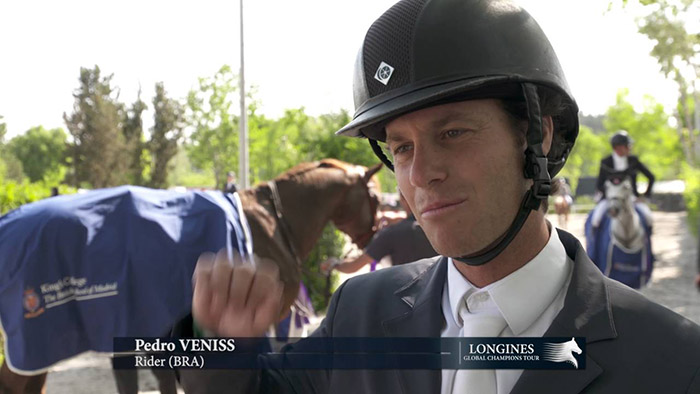 Talking about their partnership Pedro says: "I always liked this horse, I already knew him since he was six. I saw him under saddle of Nicolas Mignon. I wanted to buy him before, but that didn't work out. Cassio Rivetti told me three years ago that Quabri de l'Isle was for sale and he went with me to try him out. After five jumps I knew this was the horse for me! He never jumped 1.60m at that moment, but he gave everything. He always wants to work, he is unbelievable. We have had so many double clears. I am really lucky to have Quabri de l'Isle in my career!"
The owner of Horses of Belgium, Daniel Boudrenghien says: "I have been watching this horse for many years. I always thought this horse would be important to our breeding program as just by watching him train and compete I saw that he would automatically pass on some of his great qualities: unlimited potential, very respectful, a solid mind and a very good health. He was able to go to the Olympics and Calgary, then two weeks later the Nation Cup in Barcelona and still be up and running. In October 2016, Pedro called me and asked if I could organize his 'best friend's' career as a sire and this is how the adventure started. In France, we gave the contract to the family Megret of Haras de Clarbec. We take care of the sales everywhere else in the world, we will eventually work with an agent in Germany and the Netherlands, but nobody will have any exclusivity, except for France."
Etienne says about the power of this line: "After Hollandaise we haven't purchased any more mares. Her dam, Uvée had also two sisters, bred by Louis Mauger from Foucarville: Quermesse (Lignite XX) grandmother of Quo Vadis (Pot o Luck XX), Olympic competitor in Mexico and Vermeille (Issu d'Amblie) is the fifth mother of the European champion Kraque Boom (Olisco – Baby Boom IV x Joyau d'Or, bred by Henriette Evain) with Kevin Staut and the sixth mare for Stardust (Calvaro Z – Longane Quinhorn x Cabdula du Tillard, bred by Bernard Pardon) 1.60m with Simon Delestre."
"Now comes Quabri de l'Isle, the horse of my life!! For now we have ten mares from this line, and three direct daughters of Dinastie de l'Isle and they are all ten in foal. We didn't always had luck with frozen semen, so we prefer fresh semen of stallions with talent for jumping. I gave the farm to my two sons. Jérôme inherited the love for horses and my other son for our dairy farm. Jérôme is preparing the mares and foals with a lot of enthusiasm for the championships and already won two championships. It is a very pleasant feeling that the line of Hollandaise will continue at our farm."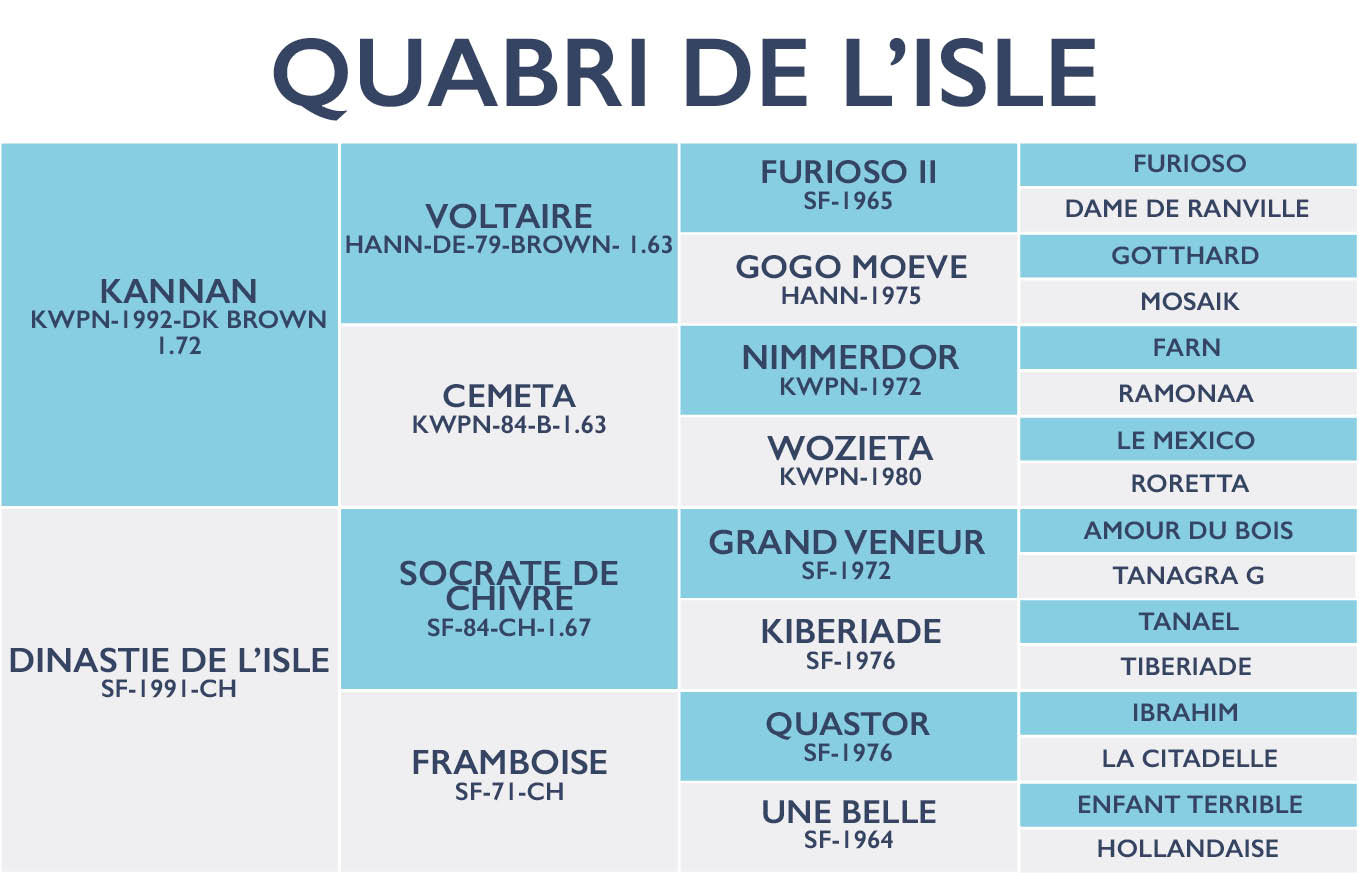 ---
Breeding yourself a top show jumper this season? Check out the extensive range of top European stallions available here: www.ihb.com.au Stallions like the Kannan son, Kanndarco, combining two great bloodlines.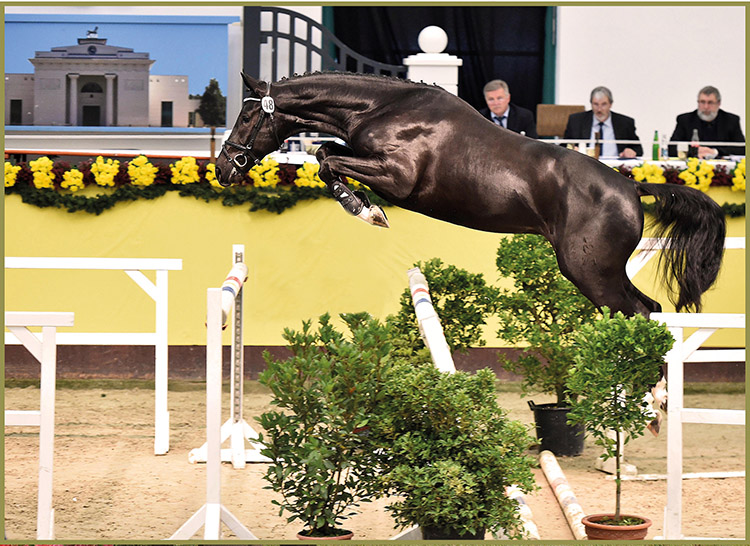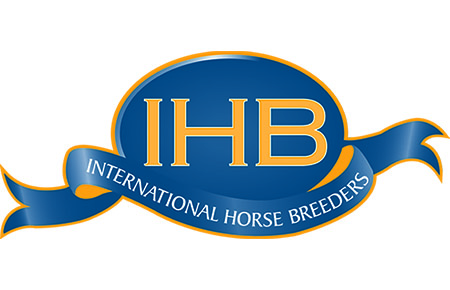 « Back to Great Stallions List