Who's Who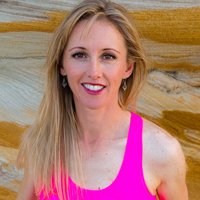 Ashton, Rebecca
Discipline : Horsemanship / Dressage
Born : 1972
Lives : Sydney, Australia
*BHS trained and EA accredited coach (level 1 dressage specialist)
*Qualified pilates instructor Level 3  (UK CYQ )
*Board member of International Society of Rider Biomechanics
*Bachelor of Business majoring in Finance and Management , University of Technology, Sydney (honours in goal setting and time management)
Rebecca has been riding horses her whole life.  For the last 17 years she has worked in financial markets, first as an institutional financial futures broker and then as a trader for the world's biggest listed hedge fund, both in Australia and in the UK.
Although she enjoyed her frenetic years in the money markets, the time was right for her to focus more on her real love, the horse sport. She has been able to take from this financial background a fabulous ability to work well under pressure, very useful for the competition arena!
Rebecca is an equestrian journalist and her articles are regularly published in journals around the world.