Who's Who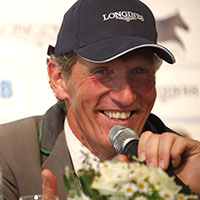 Beerbaum, Ludger
Discipline : Showjumping
Born : 1963
Four-time Olympic Gold Medal winner, Ludger Beerbaum has been top of the World Ranking on several occasions. Overall, he has won eleven international championship gold medals (four Olympic, five European and two World Championships).
He grew up in Detmold as the oldest of 4 children, his siblings being Ruth, Monika, and show jumper Markus Beerbaum. He is married to Arundell Davison, with whom he has two daughters, Cecilia Sophie and Mathilde. From a previous marriage he has a son, Alexander.
His father Horst wanted to enrol his eight year old son at the local riding club for lessons however his son wasn't so keen. Just watching what was happening in the riding school totally put Ludger off horses and riding. The trainer bellowed out his commands in the hall. If one of the pupils didn't execute their lesson as required, horse and rider were severely reprimanded. The cautious, young boy was put off by the harsh tone and the massive horses. "I was completely terrified", says Ludger. In the end, his positive introduction to horses was thanks to a friend. who he tagged along with to the stables after school.
His talent soon became apparent and he began his career through a foundation. Aged 15 he partnered with the talented mare Wetteifernde, and based himself with the late Herman Schridde and then Paul Schockemöhle. Both stables were decisive factors in his unequalled career.
Ludger has competed at four Olympic Games for three team gold medals (1988 with The Freak, 1996 with Ratina Z, 2000 with Goldfever) and one individual gold at Barcelona in 1992 with Classic Touch.
He has competed at four WEGs, for two team golds (1994 with Ratina Z, 1998 with PS Priamos), one team silver (1990 with Almox Gazelle) and one team bronze (2006 with L'Espoir)
At the European Championships he has won two individual gold medals (1997 with Ratina Z, and 2001 with Gladdys), team gold four times (1997 with Ratina Z, 1999 with Champion du Lys, 2003 with Goldfever, 2011 with Gotha).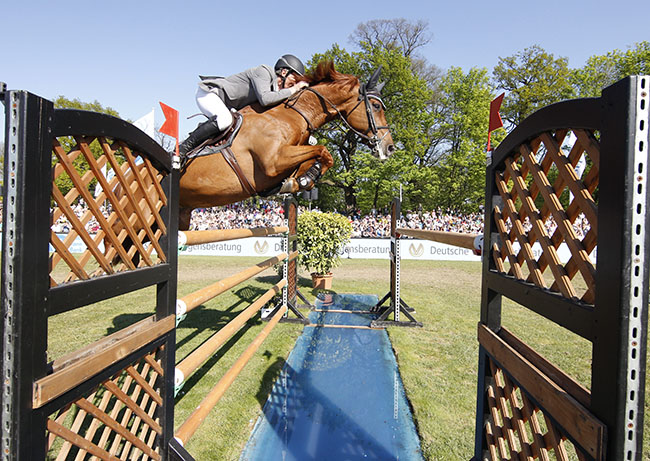 Ludger was selected to go to the Rio in the German team on Casello (above – Photo Stefano Grasso/LGCT). The team won bronze and the following year, Ludgar announced his retirement from the German Team and international representation.
Ludger continues to compete at the highest level – he is seen here with Chiara at the Shanghai Longines Global Champions (photo Stefano Grasso)