Who's Who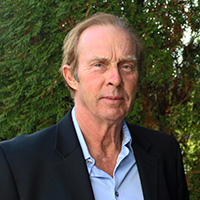 Belasik, Paul
Born : 1950
Lives : Pennsylvania, USA
A graduate of Cornell University, Paul Belasik has ridden and trained at every level in dressage, from young horses to beyond Grand Prix. Early in his equestrian career, Paul was an eventer before turning to his first and true love of classical dressage. Paul Belasik studied with two of the modern great riding masters, Dr. HLM van Schaik and Nuno Oliveira, and his philosophy of riding and training is heavily influenced by a knowledge of Zen Buddhism and martial arts.
In 2002, Paul produced a major work – Dressage for the 21st Century – that rapidly gained him the world wide attention of serious dressage riders and the students of the classical tradition.
Nowadays he gives clinics, lectures, and demonstrations internationally, and trains a wide cross-section of clients at his Pennsylvania Riding Academy at Lost Hollow Farm, where in particular, his celebrated short courses concentrating on the rider's position have brought him students from all over the world.
Publications:
Riding towards the light: an apprenticeship in the art of dressage riding London : J.A. Allen (1990)
Exploring dressage technique: journeys into the art of classical riding London : J.A. Allen (1994)
The songs of horses: Seven stories for riding teachers and students London : J.A. Allen (1999)
The Essential Paul Belasik North Pomfret, Vt. : Trafalgar Square Pub. (2001) (compilation volume of Riding Towards the Light, Exploring Dressage Technique, and The Songs of Horses)
Dressage for the 21st century North Pomfret, Vt. : Trafalgar Square Pub. (2002)
A search for collection: science and art in riding London : J. A. Allen (2009)