Who's Who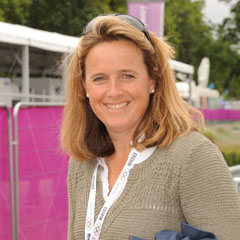 Funnell, Pippa
Born : 1968
Lives : Crowborough,UK
Pippa Funnell has long been one of the stars of British Eventing  In 2003, she became the first person in history to win the Rolex Grand Slam of Eventingwith wins at Kentucky, Badminton and Burghley. She had previously won Badminton in 2002 and again in 2005. At the European Championships, she has won two Individual golds (1999–2001) and three team golds (1999–2003). She is a three-time Olympic medallist, winning team silver in 2000 and 2004, and an individual bronze in 2004.
Pippa Funnell always wanted to be a rider, and when she was sixteen, she persuaded her parents to allow her to leave school, after which she based herself with Ruth McMullin and she was on her way. Her horses have included Supreme Rock, Primmore's Pride, Sir Barnaby, Bits and Pieces, Walk on Star and Ensign.
After winning Badminton in 2005, Funnelll did not win an international event for five years. Several of her top horses, such as Supreme Rock, Primmore's Pride, Viceroy, Walk on Star, Cornerman and Jurassic Rising reached the end of their careers and were retired. With Ensign, she finished ninth at the 2005 Europeans. The combination were placed on the shortlist for the 2008 Olympics following a 2nd place at Pau CCI**** in late 2007. A fall at Badminton in 2008 put paid to them being picked.
In 2010, Funnell won her first international event for five years in the CCI3* at Bramham International horse trials on her upcoming horse Redesigned. They went on to finish 5th as an individual at the 2010 World Equestrian Games. In 2011, she won Barbary CIC3* on Billy Llandretti. In 2013, she won Tattersalls CCI3* with another upcoming horse, Billy Beware, who finished 6th at his first 4* event at Badminton Horse Trials 2014. This pairing were picked for the 2014 World Equestrian Games but injury unfortunately ruled them out. In May 2015, she won her third Chatsworth CIC 3* title aboard Sandman7. On 13 September 2015, Funnell won her 1st European team medal in 12 years helping GB win Team Silver at Blair Castle aboard Sandman. Since 2010, her horses have included Redesigned, Billy Beware, Billy the Biz, Billy Llandretti, Mirage D`Elle, Billy Cuckoo and Sandman.
Like the eventing superstars who preceded her (Lucinda and Ginny) Pippa set about creating her own publishing and media industry. She produced a string of videos and an autobiography, a series of childrens' books, and more recently, moving with the times, videogames.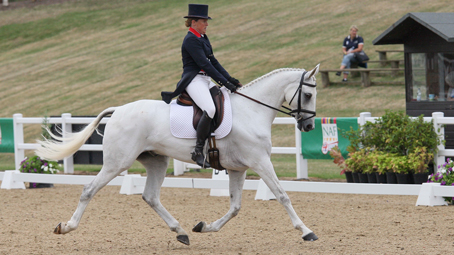 She has been selected for Rio on Billy the Biz, a product of the Billy Stud, a unique joint venture between Pippa and her showjumping husband, William Funnell and Donal Barnwell that brings together all their experience in showjumping, eventing and breeding. Billy the Biz is by the Holsteiner, Cevin Z (a grandson of Cor de la Bryère) out of a mare by the Thoroughbred, Coevers xx out of an Irish, King of Diamonds mare.