« Back to Great Stallions List
Coriano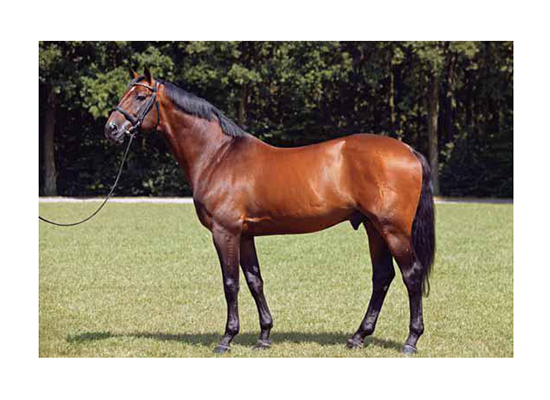 1990 Bay 1.67
Breeder: Hobe Bernhard
In Holstein they are proud that the basis of their breeding industry is still farmers who use their horse breeding as part of their total agricultural mix. Thus, on one side of Hobe's barn comes a series of gentle burps, and rhythmic chewing from the brown and white dairy cows, while in the boxes on the other side, are some of the young horses that have been bred here on the farm.
Breeding on the Bernhard farm had started with heavy horses, but after the Second World War, the attention turned to horses for the growing market of jumping competitors, but always as part of the overall farm economy.
Mr Bernhard has nine mares of his own, and takes care of another ten for their owners. He uses frozen semen from stallions like Carthago and Carnute, and with the mares that are more difficult to get in foal, fresh semen from the local stallions.
"I use stallions that produce horses that if I don't sell the offspring as foals, they will make nice rideable showjumpers."
The most famous horse he has produced is Coriano. In 1993 Coriano passed his stallion performance test in Marbach with scores of 10.0 for character, performance ability and aptitude for jumping. He was an international competitor with Denmark's Bo Kristoffersen and then won the 2003 Belgian Junior Championship with the Belgian Judy Ann Melchior before being ridden by her with very moderate success on the international circuit – their best results being a 5th in a 1.45 class at Hasselt CSI**, 33rd in the Grand Prix at Neumünster*** and 38th in the GP at Valkensward.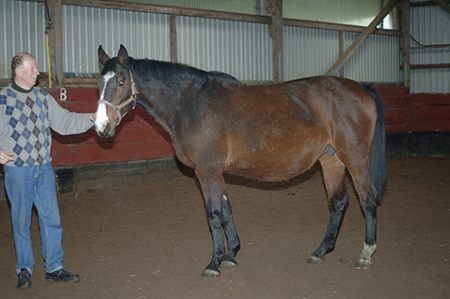 Coriano's dam Option with Hobe Bernhard…. 
Coriano's dam, Option who proves just how essential those great mares are in any breeding program. She produced three advanced showjumpers by three different stallions: Mr Turkey Cartouche (by Caletto I), B & H Medicott Isny (by Contender) and Cariana (by Corrado I), a full-sister to Coriano. Her daughter, Zenga (by Marmor) competed successfully to intermediate level jumping, before foaling Felix Hassmann's showjumper, Cabrio (by Corrado I). Another daughter, Kimberley (by Contender) is the dam of the licensed stallion, Crawford (by Corrado I). Kimberley's daughter Roxette (by Corrado) when bred to Diamant de Sémilly, produced the hot stallion, Diarado.
Coriano has a number of competitors at international level, such as Curtis (Piet Raymakers), Coeur de Lion (Max Kühner), Cargho (Felix Hassmann), Joy FPG (Peter Wylde), Condios (Dermot Lennon) and Cyrano de Bergerac (Franke Sloothaak). At the Olympic Games in Hong Kong two products of Coriano competed: Chinobamba Lavita (Alberto Michan) and Coertis (Bin Zhang).
Currently, Coriano's most successful competitor is Colorit, ridden by David Will.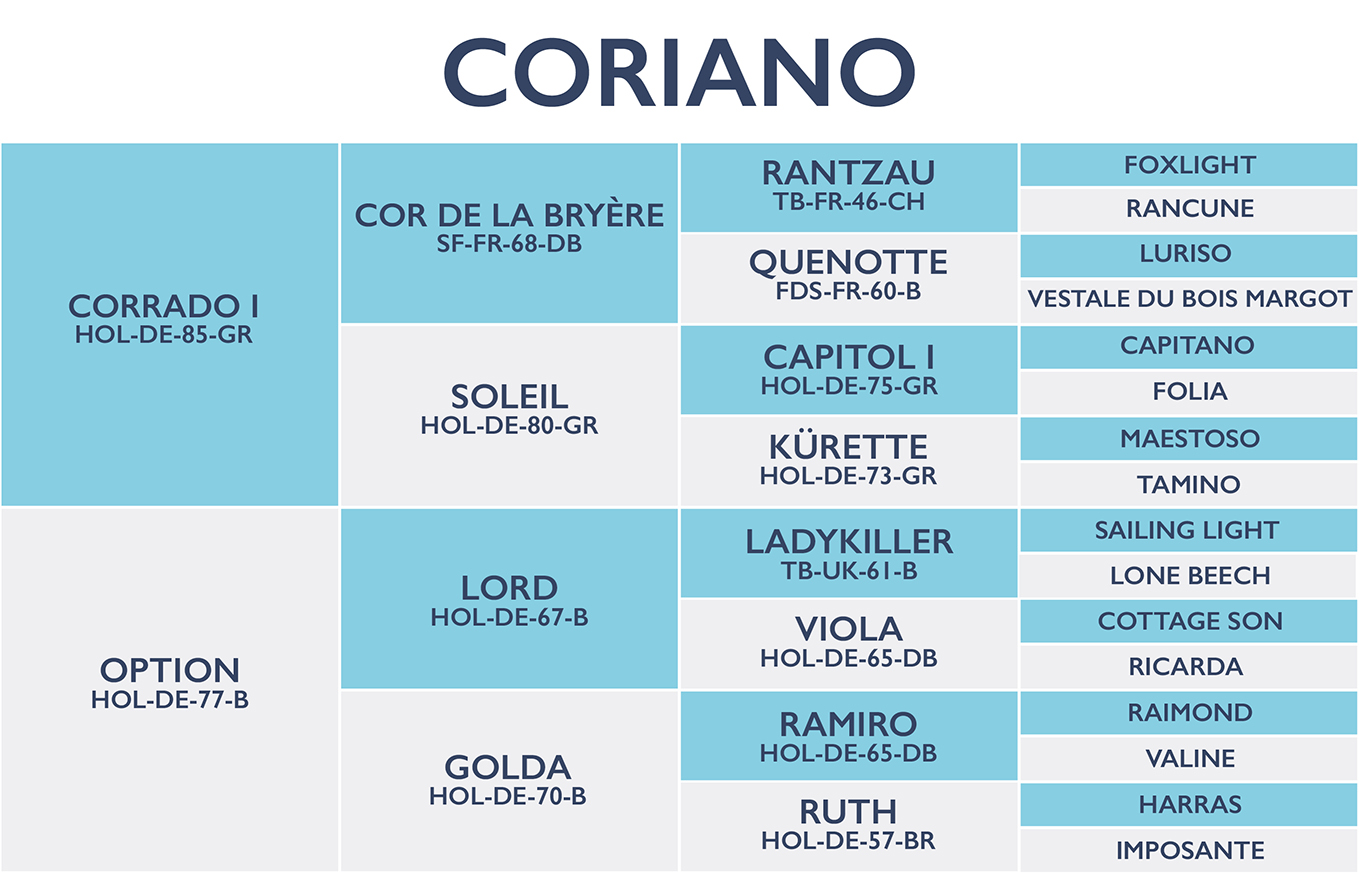 « Back to Great Stallions List