« Back to Great Stallions List
Roman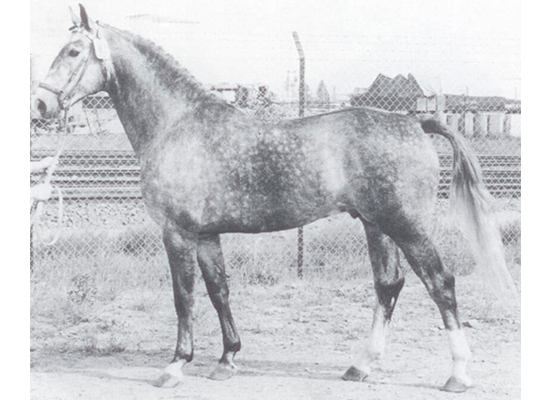 1960 164 cm Grey
Breeder: M. Thormälen
Roman was an own son of the influential Anglo Arab, Ramzes out of Dorette by Monarch.
Roman stood at stud from 1963 to 1965 but was withdrawn because he didn't produce satisfactory types – he himself didn't have the nicest head. However the breeder, Johannes Blohm believed in the horse, and purchased him and gave him to his son, Hermann to ride. The pair won up for advanced level, and at the same time the athletic abilities of Roman's progeny (Romano, Risiko and Rocca) were becoming apparent, and he was once again approved as a breeding stallion. He stood until the late 1980's, and is now recognized as the most influential son of Ramzes in the Holsteiner breed.
He was described by Dr Dietrich Rossow in the 'Stallion Book of the Holsteiner Warmblood Breed' as: 'Important, athletically built sire who didn't stand over a lot of ground. Head, poll and neck could have been more beautifully shaped. Otherwise, few faults besides his straight hind legs. Except for Rigoletto, the Ramzes son with the best conformation. Successful open jumper.'
'Produce: Inconsistent with regard to size. Usually passed on his plain head and marked difficulties under saddle, especially to his male offspring. They need strong riders. Absolutely had to be crossed with big framed, refined mares. They can all jump.'
Roman left only three stallion sons, none influential, but 122 approved daughters – and those daughters have provided a rich seam for the breeder, with an impressive number of top stallions out of Roman mares, including Carolus I & II, Tin Rocco, Larome, Calvin, Cordeur – and of course, Cantus.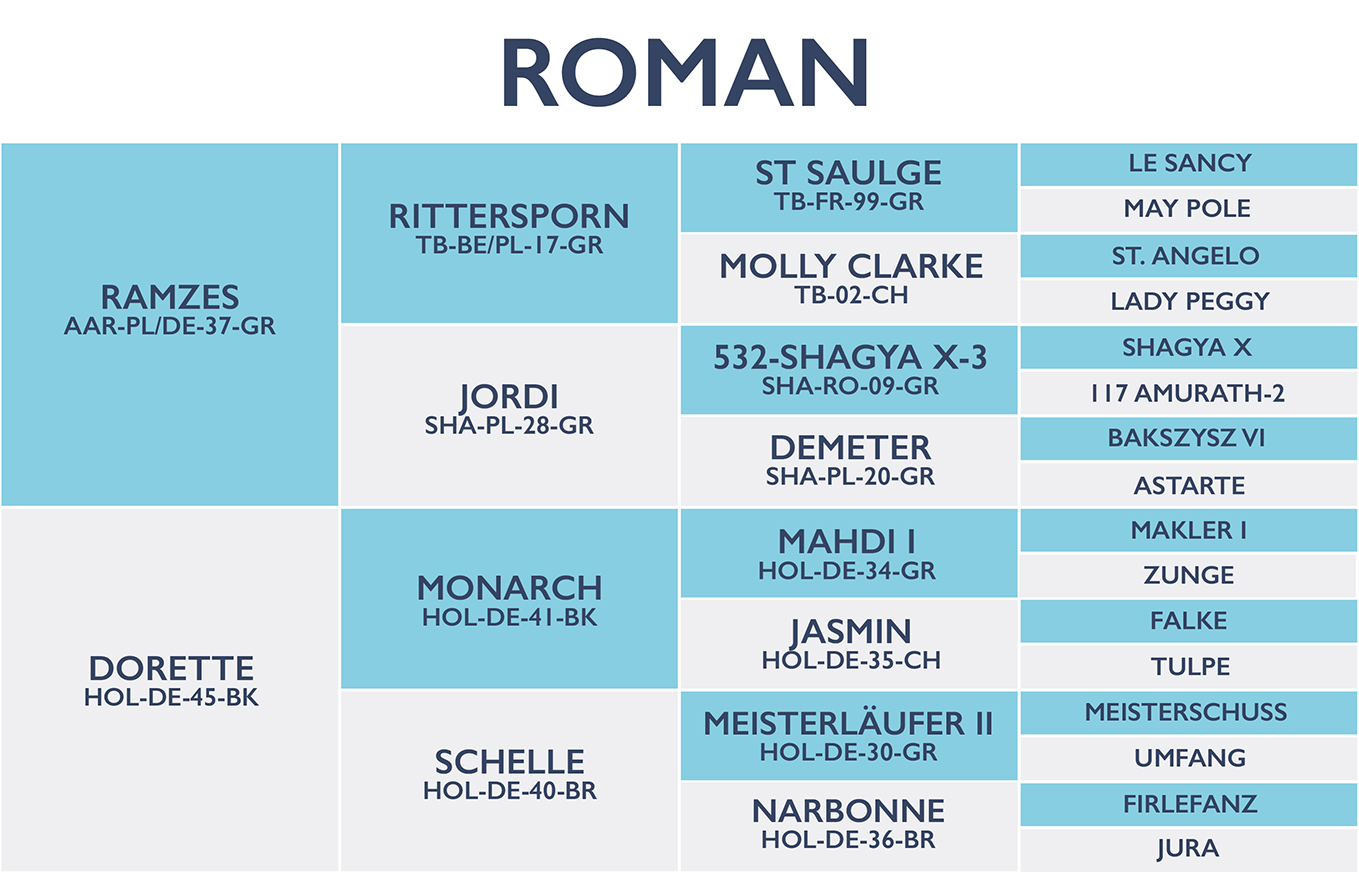 « Back to Great Stallions List