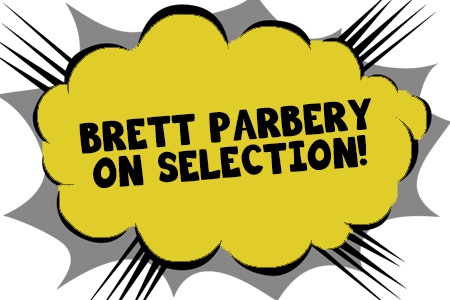 Interview – Rebecca Ashton
"It was a tough one, this last Olympic campaign. Straight after Odense I was in a bit of a lull because I didn't have the best show there and the way the selection policy is, if you have one bad show, you're out. You're finished. After that first selection event I was a bit down and disenchanted with the whole process. I don't think the process is really right. It's definitely fair and equitable for those who live in Europe, but not for those of us who come from Australia. We've got a lot of work to do to come up with a process that is fair and equitable for all participants."
What is that then?
"Ours is a situation where it has to be so black and white, it has to almost be like a spreadsheet that it just selects itself and the numbers do all the talking. At the end of the day, and it happened this time, it was the last one standing."
Would America act as a good template? They seem just so very tight as a team. They're almost in lockdown together before the big events and Robert Dover is all about, "You're not just turning up, you will exceed your best"… 
"They've taken a while to evolve to that. They've already been through all the Facebook posts and the infighting. There's a couple of things that they've done that are very good. They have a very strong discipline. If someone rocks the boat, they are out. There are no questions asked. If you contradict what is seen as the team culture, or have behaviour that is in direct contrast to the team, you are finished. No questions. They did it with Caroline Roffman."
"The other thing I find, which I think contributed to the bronze medal they won, is that they have three teams, they put an A, B and C team into that training venue in Belgium. They had their own nationality coaching, Debbie McDonald, and they may help each other as well. All the grooms, all the owners, they're all in one place. Not one thing gets out on social media, not one bit of bad press, not one "poor me". There are probably fights, but they are so damned disciplined, it is so strong, they all have one goal. That works. And the person on the B team isn't trying to upset the chances of someone on the A team."
"The Europeans are a bit different, they're wired differently to us. We're better off basing off the American model. Especially the way they've embraced their own countrymen as trainers, mentors and their chef d'equipe, and the way they have discipline, so that things don't leak."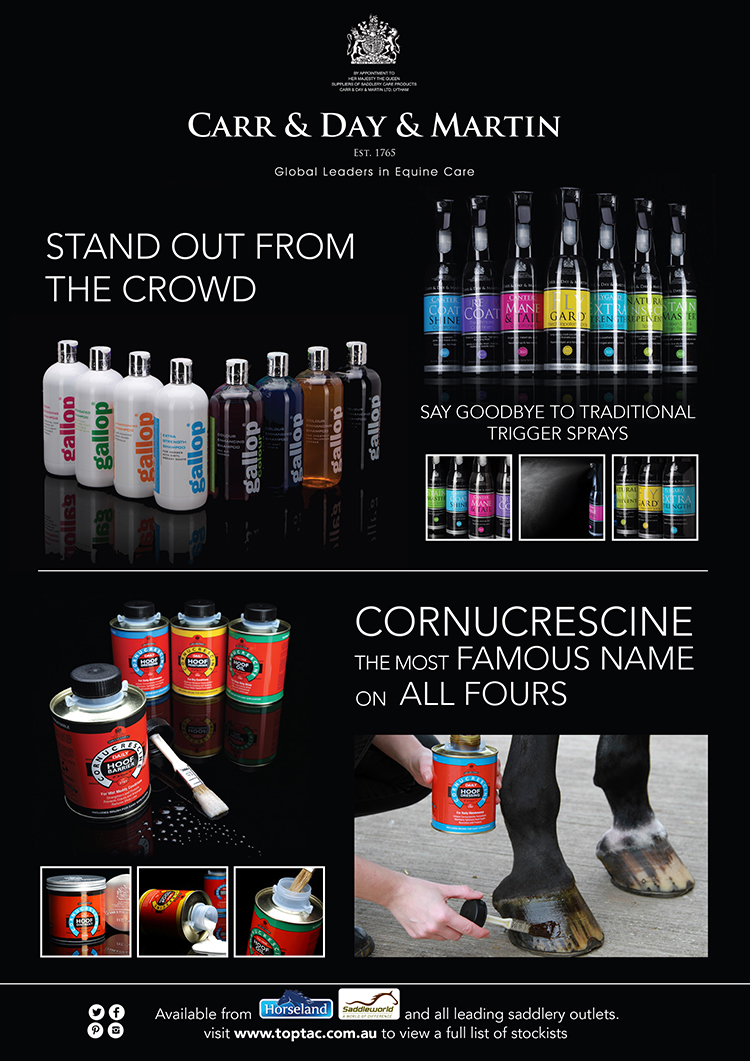 "We need, and we spoke about this in a meeting today, we need strong leadership like that. I know it drives Ton de Ridder crazy. Not that Ton wants to control it all, but there's no discipline. We need to make tough decisions, and people have to cop it. We are where the Americans were 10 or 15 years ago, but we've got to grow up. We've got to be a bit more mature. We need to also rebuild it from Australia. I can fully understand interaction with Europe, and we need that, but I believe that needs to happen in the middle years, the years in between the Olympics and WEG. We need to have a training trip to Europe, go for 4-6 months with a few riders; train, compete, train, compete without their neck on the line so there's no desperate behaviour."
"The problem with sending riders in Olympic or WEG years, you put them there with strained finances and a dream they're trying to fulfill, of course you're inviting desperate behaviour. I found myself, being depressed and getting down, and never wanting to compete for Australia again, that's how I felt and still feel, to some point. All sorts of behaviour comes out when you are placed in a very desperate situation."
"The guys in Europe, we love them all, but they just don't understand that sort of desperation we have, and they don't understand how we have to survive in this business, and we need Australia to be thriving because that's our profession and our source of income. I know it's impractical to think that you can make the selection events in Australia all the time. I can use Rio as an example, because the horses had to fly from Europe, so in some way, the horses were going to end up in Europe. That doesn't mean that at least part of the selection process couldn't have been in Australia though. That means getting in and designing a way. For example, Kelly (Layne) is in America, the girls (Kristy and Lyndal Oatley, and to some degree Mary Hanna) are in Europe. That doesn't mean the selectors can't say, "Right. two scores are chosen. The first comes from one of three selection events in America or Australia or wherever you live. This score will make up 40% of your grand total; 40% to remove judging imperfections."
"If we do have to travel to a big event from Europe, then those who feel they have a chance will go to the next selection event which is two head-to-heads. You must attend. None of this if you don't go – you still get a score. You put your best score from those two events forward and that is 60% weighting of your grand total."
"If there is no need to go to Europe, say for example the Tokyo Olympics, there would be a completely Australian process. The thing is, these poor Australian show organisers, who put their heart and souls into these events, are battling to get people to come and watch. Let's give the spectators a reason to come. It would be a selection event. Have two of them so you can afford to muck one up, you can take a risk."
"For the Tokyo Games, which you can get to from Australia, then everyone has to come home (it's called Australia) for the final selection events. I know there's going to be problems, and I know there's going to be whingeing, but we're prepared to fly there, so those guys have to be prepared to fly here. And if they don't want to, then don't be part of it."
Where do you see the money coming from for training trips? That's one of the big reasons riders don't do them. 
"I believe there are a lot of very good people out there. The "Go Fund Me" for Sue Hearn and those people who contributed to the Travel Fund, is a great example of how much people want to back their own riders. I believe that if people have confidence in the system, they'll contribute. Heath and Rozzie (Ryan) raised a hell of a lot of money through their ball. The Americans are all privately funded, and those backers put out some very big cheques, but people need to have confidence in a structure, because at the end of the day, they want to see the fruits of their generosity."
"Let's say we sent four young riders to Europe next year on talented horses, I'll guarantee they come home better. If they're better, they push everyone else, so you start to raise the standard. I mean we want to go to Europe and we need to go to Europe, but let's do it in a different time in the cycle. So the Americans use Aachen in an Olympic year for a reason, but rewind the clock, in 2008/2009, they used it as a training trip, which is where I think we are – we're in that phase. You go to the good shows in the training years."
"In the big years, for example with Tokyo, all the riders have to come here. Then you get Kristy and Lyndal Oatley, Hayley Beresford or whoever, all competing in Australia. I guarantee you, in ten years, you have a different sport. For those people who disagree with it, come up with a better way and look at the way the current system is killing our sport. If they want to support the current system, then they should accept full responsibility for the bad state the sport is in."
"Sue, Maree (Tomkinson), I, we just didn't want to be part of it. I guarantee Sue will come back totally burnt out. I'm burnt out, I have no enthusiasm for this current system. I would have more enthusiasm for a better process. Maree's the same. She doesn't even want to ride. The bad set ups really burn you out… If you want to ride for Australia, this is what you have to do: Go to Europe, go to two shows and by the way if you muck one up, you're out… and put your life on the line for it. It's so inequitable. My poor owners, it's cost them $100,000 at least. Ok, we had issues with the horse ,and my owners accept that, they're horse people, but you get an idea of the costs."
"Ton is a great guy. What he's done for us is nothing short of outstanding and I can't rate him highly enough. He's the perfect person for the role he's in. The question is, if we go in the direction that I suggest, we will need his input and influence in Europe, but if we're trying to make it stronger in Australia, I think we've got to try to get it through the state training structures like the state squads. They're the ones that meet frequently. The state squads are the ones that need to hum along and they need to produce the culture of, "You're here, it doesn't finish now that you've made the squad, you're just starting. We expect you to stick to the structure, you need to be disciplined," so when you get to National events, the riders are schooled, they're ready for it."
"There's one good thing about hitting rock bottom… the only way is up. And it really makes people dig deep and think about what's going on. You don't want to undermine anyone's efforts in the past, because people really tried their best for it, but I think we have to look after Australia, number one. I think that's the biggest thing to come out of all of it. We need to take ownership of it nationally."
"There's no other country really that has to do this over two hemispheres. We are faced with more challenges than any other country in the world. When you go to the shows and you explain your selection process to the guys in other countries; to the Americans, the British, they can't believe we do what we do. I had a good dinner with Richard Davidson, he said, "You guys have got to get more pride. You need to look after your own sport back in Australia. Get Australia strong. You're good enough. You just have to believe in yourselves." I agree with him. We will get much more respect internationally when we stop being the guys who just turn up out of the blue, when we start being the ones who control it ourselves."