This month's International Animal Health Rider of the Month, is Brett Parbery who took out the prestigious Freestyle at the Sydney CDI riding DP Weltmieser…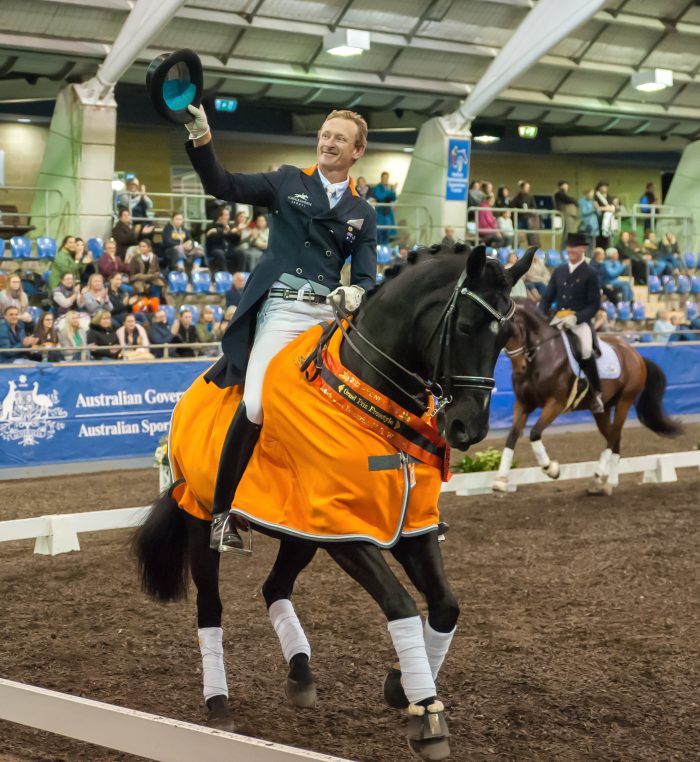 Photo – Franz Venhaus
It must be nice to be back in the winner's frame with Weltmieser…
"It's good. Last year was an up-and-down year. It's just good to be back in the Grand Prix. I missed Boneo, and I missed Dressage with the Stars, so it's good to be back, and especially to win the Freestyle. That's only the second time in Australia that I've ridden the new freestyle, it was good to get a chance to show it off."
He's not the scopiest pony in the universe, so when you sat down to work out a Freestyle, what was your strategy?
"Every horse I make a freestyle with, I think, what do I want to portray with this horse. Where are the highs and the lows, and the weaknesses. I discussed it with Susie Duddy, his owner and breeder, and we talked about different themes. We settled on a modern theme because we thought the horse probably needed slightly more up-tempo music. Because he is a bit of a shorter, quicker mover, we could find music that fitted the beat easier. So we settled on modern music and Karen Robinson (Canadian equestrian journalist and Kür designer – http://www.applausedressage.com) put it all together. She sent four or five samples of what she thought might fit the horse and we sifted through them – she sent back a draft cut and we went through that and picked the bits we liked, changed some bits, and settled on the final draft."
A number of people have remarked that they thought your Kür was one of the most correct dressage tests they'd seen in Australia…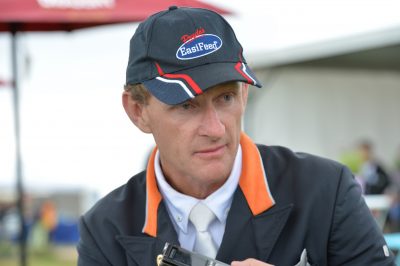 "Because he's not the biggest mover – although he has a very good canter – I have to get it foot perfect to get the most marks out of him. He is very rideable nowadays so he lets me get really accurate and that's what I have to focus on with him to get as many points as I can. We don't have the big fancy passage or the big fancy trot so we have to be correct."
Turning to wider issues, I can't remember when the dressage world have been so bitterly divided as it is now, post Rio. It's worse than post -London. Do we need some sort of healing process?
"For the last four years there have always been little things, we've healed a little bit, then another thing has come along and made it disjointed and fractured again. There's definitely a healing process that needs to happen and I believe that will come about by giving riders the chance to make it from here in Australia. We are trying to build the camaraderie here in NSW, we've got a long way to go, but I think we are building it through our squad system – working together and trying to enjoy dressage for what it is. We are in it for a life style, we're in it to try and be as good as we can be. There's no reason to try and destroy the sport for our own personal gain. We are trying to build the sport in NSW and hopefully that will be the goal for the rest of Australia."
"I think a major part of this is the opportunity to be selected from here in Australia because when we start building this camaraderie and this group effort of going forward and getting better, we also need more people to be competitive and contest the spots in the team. We need reasons to strive to get better. I think that will be a major part of the healing process, if we can control it from here. It's when we start to get it all spread out across the world that we start to get the desperation, the fragmentation and it all becomes very individual and for individual benefit – and the individual benefit doesn't help the sport as a whole."
A little while ago, I suggested that we could start with half-and-half for the WEG – two from European trials, two from Australian trials – and then because it is so easy to travel from Australia to Japan, all four team members could be selected for the Games at Australian competitions…. do you think that would work?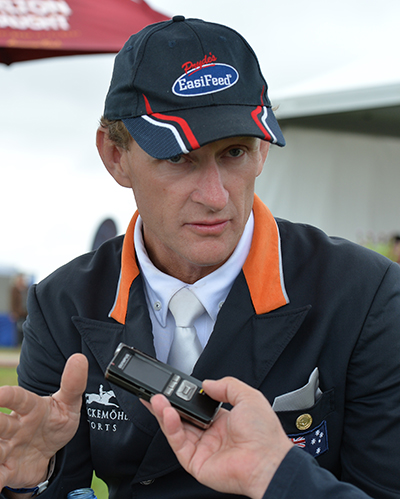 "Absolutely! To be honest, I think that is the blueprint. That is what we need to do, I can't see any better way than what you have suggested. People like to bag the Australian effort, but my argument is that Australian dressage is still managing to get better – slowly – despite 17 years of our riders being dragged overseas, if you started putting some life into the competition here by saying, okay, if you are the best in Australia, you will represent your country – do that and watch the younger guys and girls, and for that matter, the older combinations, dig deep and work hard. I think that's the only way, make it possible to be selected from here."
"We have to put the sport first at this point in time, and we are only talking one or two percent – not even that at times – between second, third and fourth team member, and if that is the case, we may as well be investing in our sport here."
I thought that was pretty amazing, one of the European based riders said 'oh we couldn't come to Australia, it would be must too difficult.' Hello, it's okay for our riders to have to go to Europe… get real.
"It's just a ridiculous argument, I can't for the life of me understand how someone can say that publicly given the knowledge of what all the Australian based riders have had to do in the past. I do know that we have to be exposed to European competition to take our standard higher, but that comes later in the plan. Right now we are at a point where the European exposure is not making us better, it is making us worse, making us weaker. When we've got a strong group of riders, and a big swell in the sport here, then I agree, European exposure is required to bring us to the next level, but not at the expense of the sport – and that is what we have to keep putting first, the sport and the strength of it in Australia."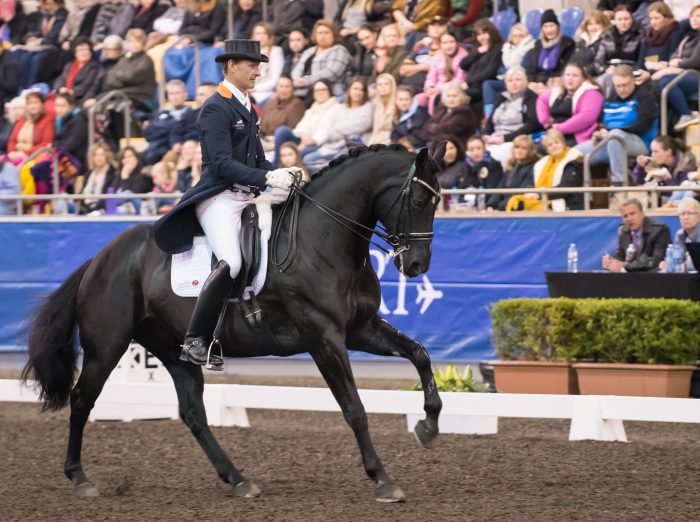 Photo – Franz Venhaus