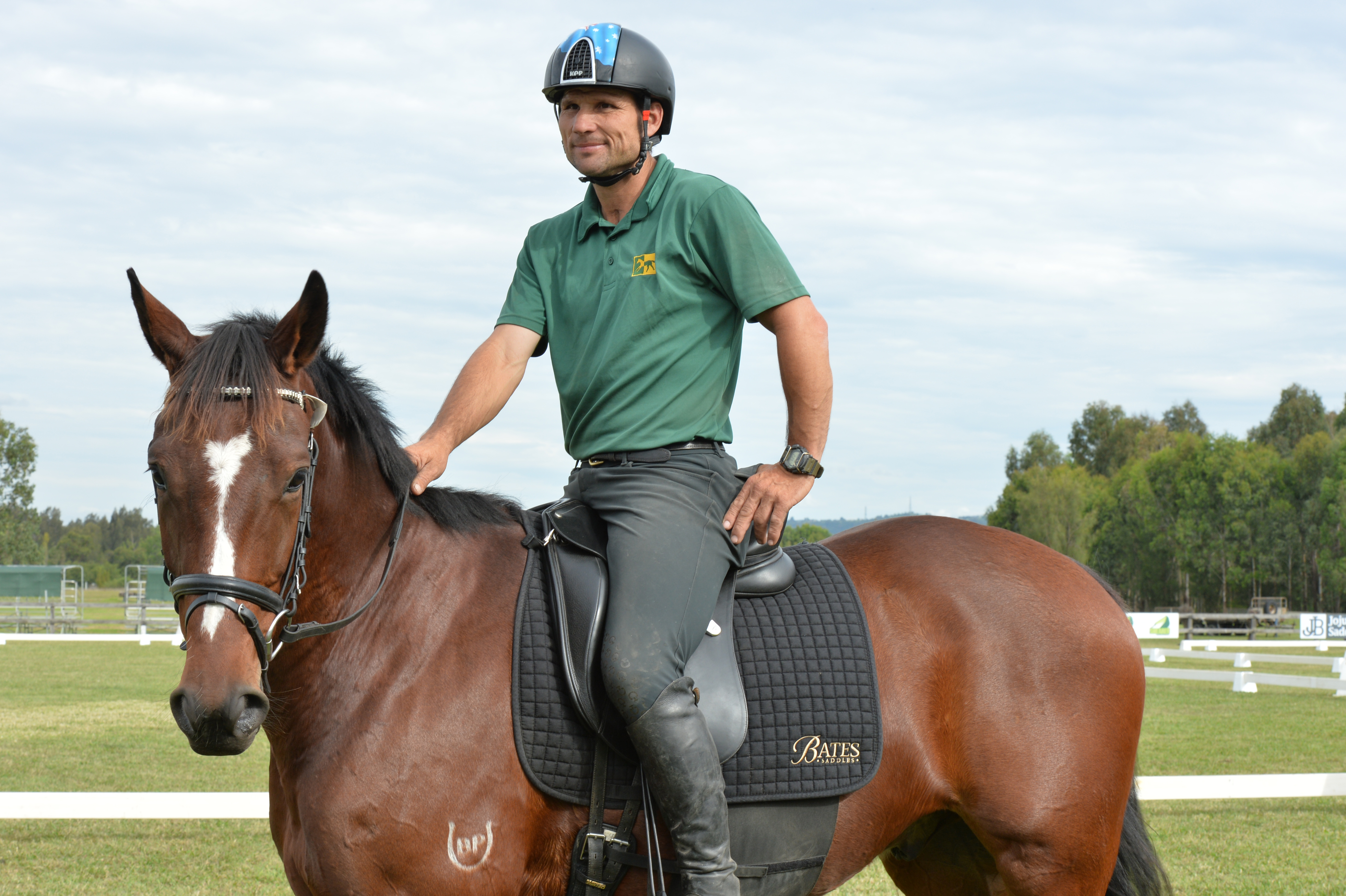 Shane Rose on the day he left Australia for Badminton – and he is riding Swiper
– Shanghai Joe's little brother.
Australian Olympian, Shane Rose has ridden at most of the world's big Three Day Events, but now, for the first time, he is tackling the Eventing Mecca – Badminton – on Shanghai Joe, a Thoroughbred gelding, by Shane and Niki Rose's stallion, Another Warrior….
I caught up with Shane at the event he and Niki run, the Equestriad, a few hours before the couple, jumped aboard a plane for the UK…
It's a little bit daunting – jumping on a plane with your wife, Niki, heading for the world's number one event, Badminton…
"I guess I am fortunate, I've got a couple of horses over in England that went over last year in the run up to Rio. Good horses that are competitive at that level. It works a little with our family. Niki has never been over to Europe for a long period of time, and the kids start school next year. Everything lined up so we could go over together. Niki is going to spend a bit of the year over there, go to some shows, enjoy the good parts of England and then try and get out of there before the winter."
"From a competition point of view, I've got Shanghai Joe at Badminton. He's a really lovely horse, he's only ten years old so he is still improving and learning. I'm really confident taking him…"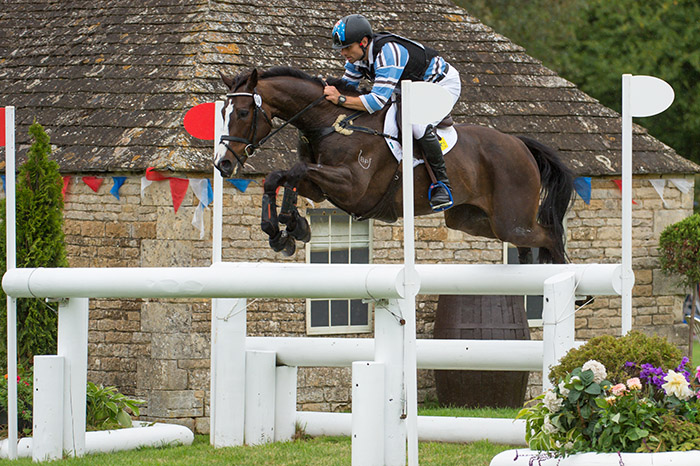 Shane Rose riding Shanghai Joe at Burghley….
Shanghai Joe's sire – Another Warrior
Why Shanghai Joe, are the other two broken?
"No! My thought was if it was going to be wet, Shanghai Joe is the one that copes best in mud, which it can be in the first half of the season. I was confident that if the conditions were really bad, he would do well. I felt that Virgil didn't cope with the wet at Burghley – I wasn't sure if it was the wet, or he was getting into that period where he had been there too long and starting to get a bit flat. I just wanted to give Virgil the opportunity to run on good ground and I think Luhmühlen gives me that opportunity. It's on a good surface for the dressage and the jumping and apparently it doesn't matter how much rain they get, the going cross country will be good at Luhmühlen. So that suits Virgil better, whereas Shanghai Joe, if the conditions get bad he is going to stand up."
more follows below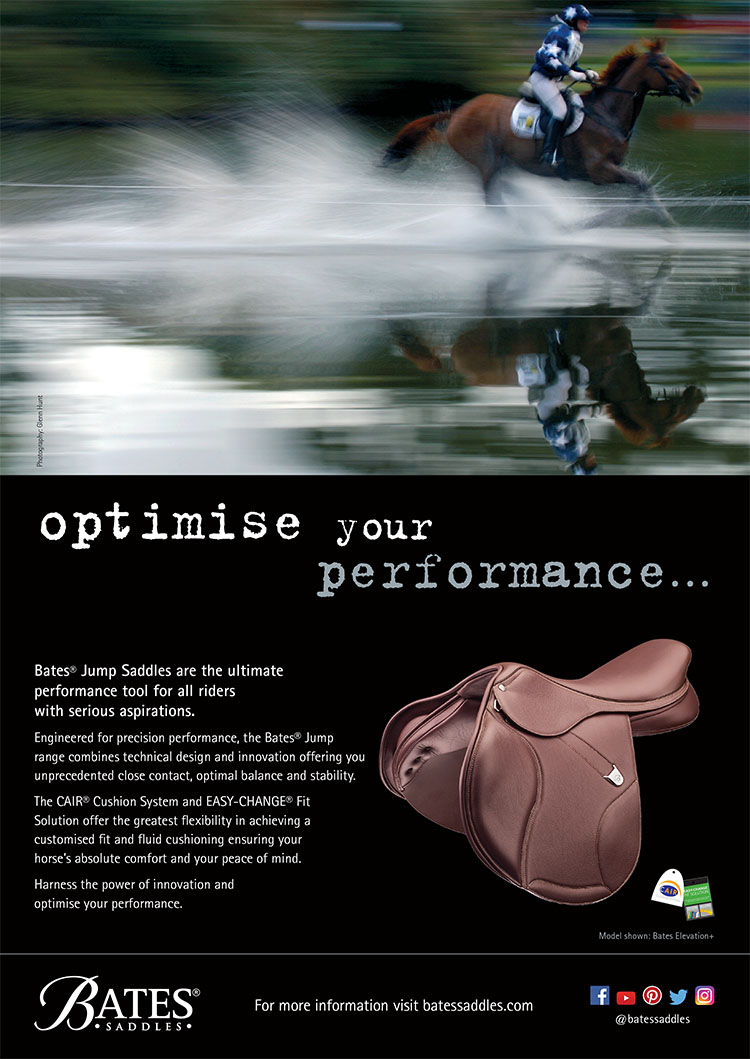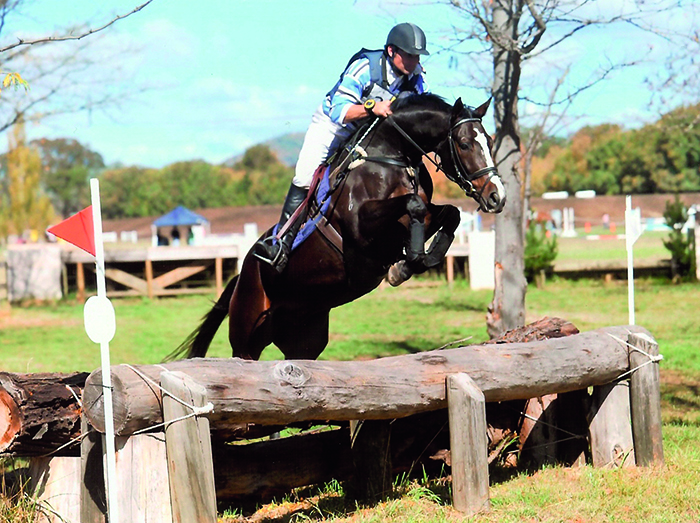 Shanghai Joe as a youngster…
"I'm not kidding myself, Shanghai Joe is not going to win the dressage, he'll do a good job, but he's a good jumping horse, so that's where I've headed him. It's a bit the same with CP Qualified, he's had a pretty big couple of years. I wanted to give him a break over the Winter and avoid what could have been a wet Spring. As it turns out, it is beautiful over there, but I didn't know that in advance. Qualified did really well at Aachen last year and that's where I'll start him and see if I can go one better this year."
(In case you'd forgotten, Shane and Qualified were second behind Michi Jung…)
"All going well, Qualified will head to Pau at the end of the year. Things didn't work for him at the end of last year and I didn't want to front up at Badminton or Burghley, if it gets wet and muddy and the conditions aren't great. I didn't want to put him in a position where he may not perform as well as he can. I wanted to do Aachen on him, and I thought Luhmühlen / Aachen is too close, and I've got the other two horses that are ready to rock."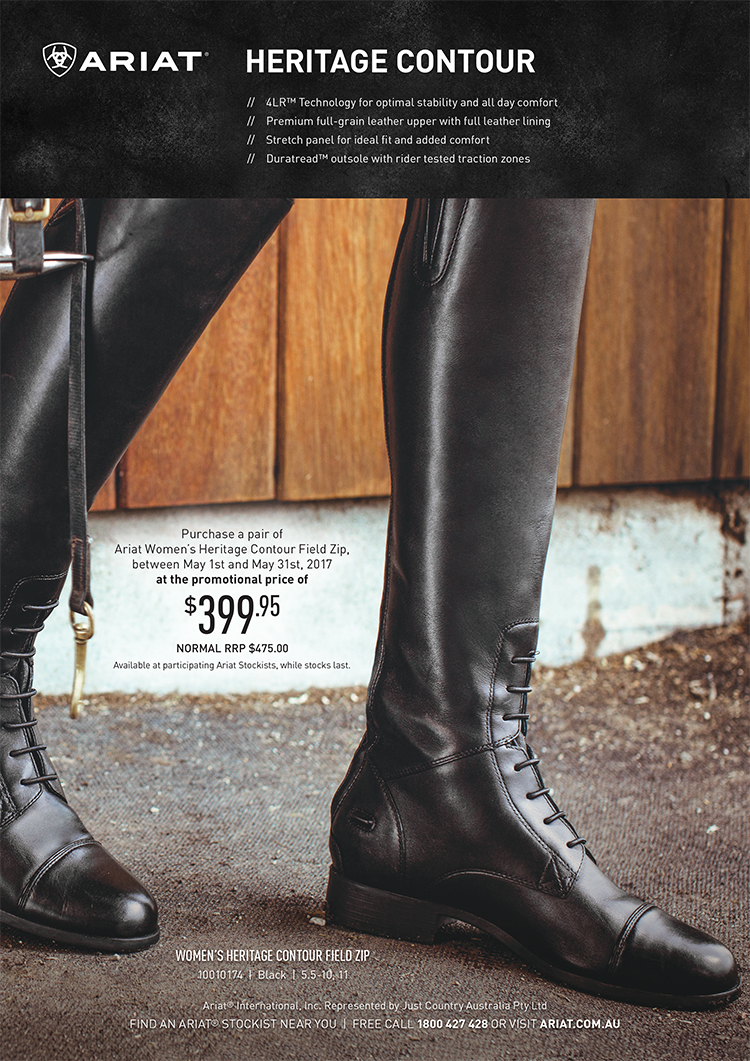 Sam Griffiths has been ticking them over…
"They went to Sam's place after the Games for the winter. He started Shanghai Joe and Virgil in December, started hacking them out and preparing them for Badminton and Luhmühlen. Qualified had a bit longer off over the winter and he started back in January / February. Shanghai Joe has had two starts this season, he and Virgil started at Alden, I literally flew in two days before. Sam had done a great job, and they both went well, they were 4th and 5th, or 5th and 6th… I just went there for a schooling run. There were a few little things we needed to iron out."
---
Virgil is by Vivant – you can breed yourself an international standard eventer Contact Helen Chugg: Ph 0438 274 170 or email helenchugg@gmsil.com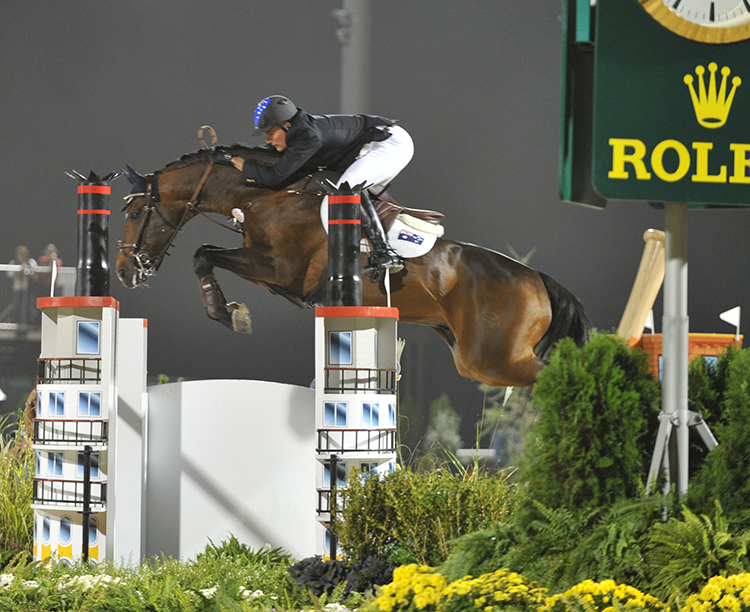 ---
"Then we went to Belton CIC. The results probably look as if I didn't go very well, but I was very happy with how that – hopefully – set me up for Badminton with Shanghai Joe. He went into the main arena there, which is quite claustrophobic, flags and all, and he got a little tense. It was good to get him in that environment so hopefully when we get to Badminton he'll be a little better on the flat."
"Whilst he was good at Aldon, there were still a few kinks. He was a bit keen in the bit and even though he scored well, it was not a smooth round, whereas at Belton, he went great cross country, got into his rhythm and became a lot more rideable. I feel really confident going forward to Badminton. In the jumping, he was a little keen at a couple of rails, and I gave him the choice of jumping or not – he ran into a couple, so hopefully that will set him up for Badminton."
How many days are you going to have at Sam's before you front Badminton?
"We arrive on the Monday afternoon, and we'll drive to Badminton the following Tuesday. He's been going great, Sam's had him out at a dressage training day since I was there, and he had the opportunity to school him a little, and Sam said he felt like he had really started to relax into his test."
It's weird, you've never made it to Badminton before…
"It is a bit odd. It's just that it is at a bad time of the year for me. My business is breaking in Thoroughbreds and this is our busiest time of the year. I've been to Burghley a few times because it fits better. I've never been to Badminton, even to watch but it going to be great. You speak to the guys who are based in England and they say Badminton has all the tradition, Burghley is probably a little more friendly to the riders but if you want tradition, Badminton is where it is at."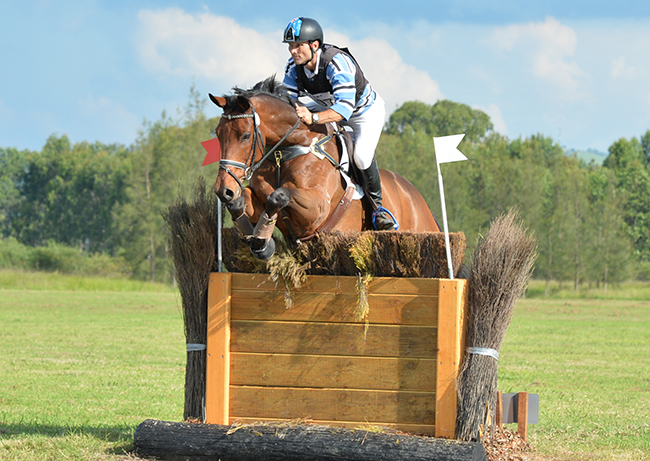 Shane has more horses in the wings – Swiper, cross country at the Camden Equestriad