Words and pics by Rebecca Ashton
We saw the first of the teams jumping qualifiers on a perfect sunny Swedish day. The Swedes also shone in the jumping arena over what was descried as a "nice course" designed by Louis Konickx from the Netherlands.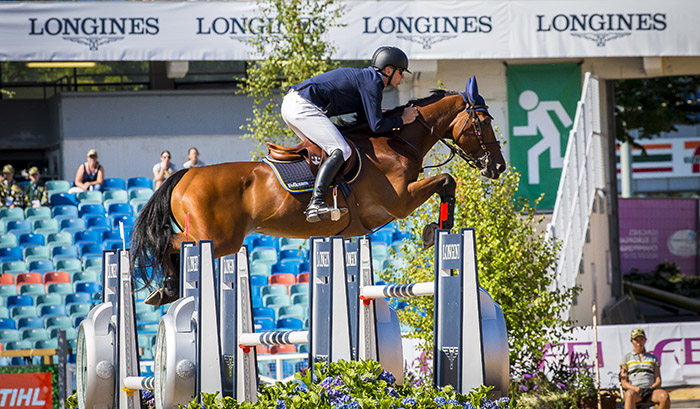 Rio Olympic silver medalist Peder Fredricson on All In, by Kashmir van Schuttershof provided the only clear round of the day. It also allowed home team, Sweden, to slot into third place on 7.21.

Ahead of them in second was France, with Kevin Staut and Reveur de Hurtebise HDC, another Kashmir van Schuttershof gelding, leading the team with a touch of time. Read about Kashmir: http://www.horsemagazine.com/thm/2016/08/kashmir-vant-schuttershof/http://www.horsemagazine.com/thm/2016/08/kashmir-vant-schuttershof/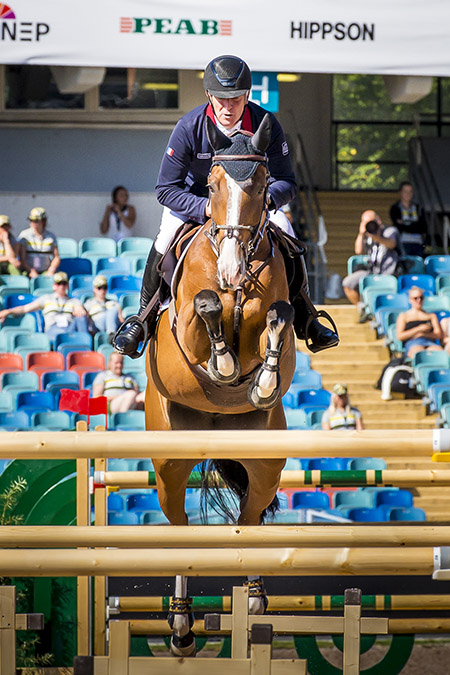 The team score was 6.78, 2.30 of those coming from Roger Yves Bost on Sangria du Coty.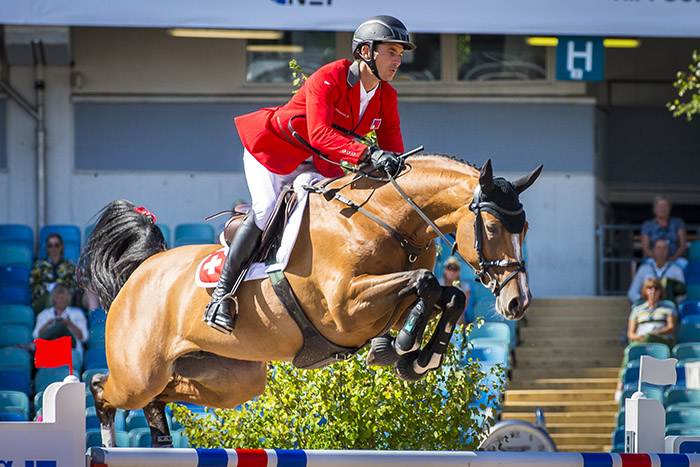 The Swiss were unbeatable to jump up to first with a total of 5.15. London Olympic gold medalist Steve Guerdat guided his sensitive Baloubet du Rouet mare Bianca accruing just .84 faults, the best score for the team and fourth individually. Steve was happy with his round saying, "I don't think I could have done much more." Read about Baloubet:  http://www.horsemagazine.com/thm/2010/08/baloubet-de-rouet/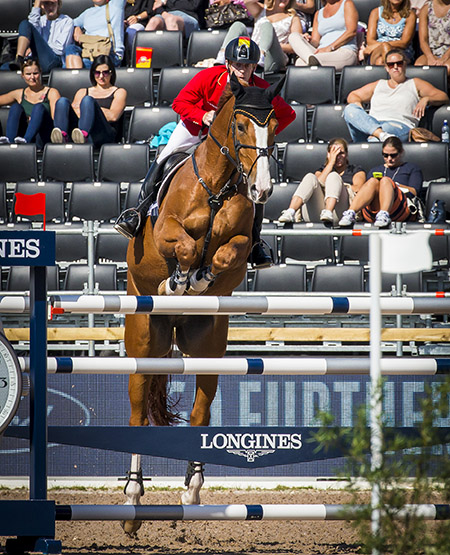 Germany ended the day in seventh position, but the standout was Marcus Ehning and Pret A Tout who top-scored for the team with just .59 faults for an individual 2nd place. Team mate Philipp Weisshaupt was also happy with his round indicating that his horse, the 10 year old stallion LB Convall jumped amazingly despite Philipp perhaps taking too much of a risk. "Speed is not always our strong point. I think I can end in the top 15 and I'm happy with that."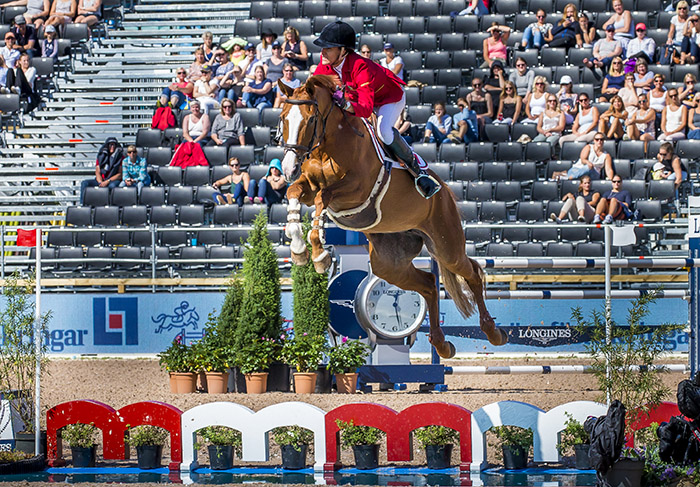 The ever-smiling Luciana Diniz on her bright little For Pleasure mare Fit For Fun 13 finished third on .67 faults for Portugal.